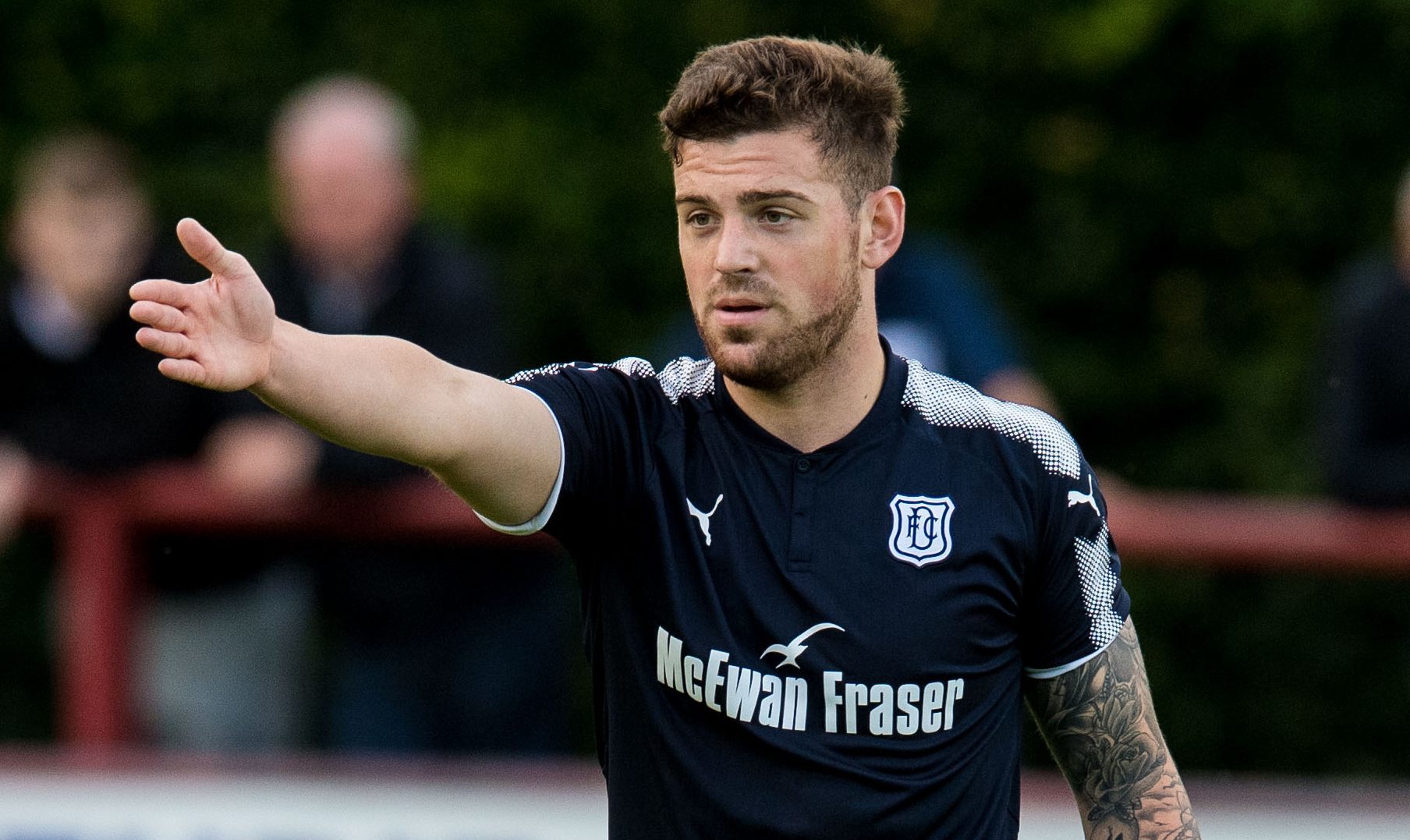 Kerr Waddell may have been Dundee's two-goal star man against Hearts at Dens on Saturday but his boss Neil McCann has revealed that the humble hero still changes with the Under-20s at the club.
The 19-year-old defender has made his breakthrough this season and has quickly established himself as a key player for the Dark Blues.
He has shown the youngsters at the club what can be achieved if they work hard with McCann admitting he is looking for other kids to emulate Waddell.
The likes of Jack Lambert, Matty Henvey and Jordan Piggott have all been involved with the first team with Jimmy Boyle's Under-20s currently top of the Development League.
McCann said: "They're doing brilliantly.
"There are a lot of boys there who have improved rapidly from the start of the season because I felt coming into this season there wasn't an awful lot who were pushing.
"Jimmy Boyle has recruited well and he works really hard with them. We've had the luxury and the benefit of bringing one or two of them into the squad.
"I always think that's important, coming into that environment gives them a wee taste of it. Henvey, Lambert, Piggott have had a wee taste of first-team training and on the bench as well."
McCann added: "I think that's having a direct impact on the team because they and Jimmy know there is a direct link to the first team.
"There has to be that but they have to earn the right to get in there. Any time the boys have come up, they've coped with it well.
"I think that is helping the Under-20s but it's where we want to go as a club. It's really important we are building a reserve so we're not throwing a young lad in who knows nothing about the environment and coming in like rabbits in the headlights.
"They've been in and about the group and there's even been a bit of craic about them which shows there's a comfort level there and an understanding of what's required.
"Kerr Waddell still changes with the kids. He's such a brilliant kid, he's such a humble boy and that helps having a bit of humility about you because you still understand there's a lot to come."