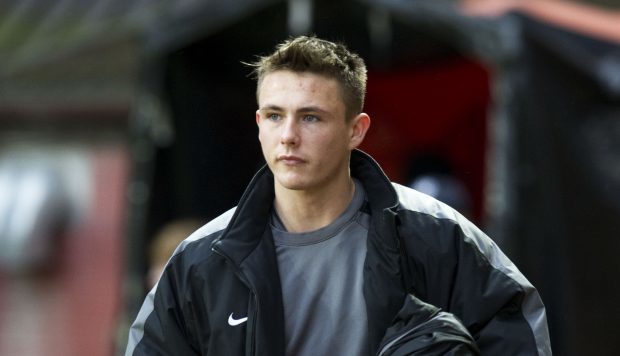 You don't see two referees and four penalties in a game every other week.
But there was one big reason that Martyn Fotheringham will never forget a League One match against Ayr United seven years ago.
The "wow" factor, as the veteran midfielder put it, was the debut of Scott Allan.
Making his first appearance in senior football as a teenager on loan from Dundee United, the playmaker had all the confidence in the world.
And it very quickly became clear to Fotheringham and the rest of the Forfar players at Station Park on that mid-October afternoon, Allan also had the talent to back it up.
"It was weird game for a few reasons," Fotheringham recalled.
"The game was delayed because the ref was late turning up. I think there was a stand-in for some of the match before he arrived.
"And you don't usually get four penalties – three for one team.
"Scotty missed our second one, I think. I couldn't tell you if we had to argue over who got the ball for the next one.
"Because he was on loan I'm sure he would have been desperate to get his name on the scoresheet and get mentioned on the TV on Soccer Saturday.
"He wasn't short of confidence, let's put it that way!
"Anyway, I'd come on as a sub and I'd been on penalties before that game so when we got the third one I was making sure I took it!
"One thing I can't definitely remember about the game is Scotty's performance.
"I couldn't have told you it was his debut for us but it was certainly the one where I took notice of him and though 'wow'.
"We scored four goals and won comfortably but it was basically a one-man game. He was that good. I'd never seen anything like it. Nobody could get near him."
Fotheringham added: "There was another game away from home when he came on at half-time.
"There must have been four of five boys trying to tackle him at one point but they had no chance.
"He's known for his passing but his dribbling ability was outstanding as well. He could get out of any situation, no matter how tight it was.
"From the first training session he was absolutely untouchable.
"He was the best player I ever played with and I've told everybody that.
"Paul Hartley had one of the best attitudes I've ever seen in a footballer when I was at St Johnstone and John Paul McBride was another player who had all the talent in the world.
"There are a lot of players who I hold in high regard but Scotty was untouchable."
After just a handful of games with Forfar, Allan played virtually the same amount of football on his return to parent club United.
There was a bust-up with Peter Houston and a subsequent £300,000 move down south to West Brom. A number of loans in the English lower leagues didn't work out particularly well until the Scott Allan Fotheringham remembered was making a name for himself again at Easter Road.
"My family are all Hibs fans and I said to them that Scotty would be brilliant for them, which he was," he said.
"Then he got his move to Celtic and I was surprised that didn't work out for him.
"I was also surprised that he didn't get established at West Brom. I thought that by now he'd have a lot of Scotland caps.
"That hasn't happened but there's still time. He's certainly got the ability."
Injury has deprived Neil McCann of Allan's talent for the last couple of months but his impact off the bench on Friday night was game-changing as he threaded an exquisite pass through to Mark O'Hara for a late winner that lifted Dundee off the bottom of the Premiership.
And, if that is a sign of things to come, Fotheringham believes the Dark Blues will continue to rise up the table.
He said: "His pass to put O'Hara for Dundee's winner against Rangers is exactly what he does.
"He didn't even need to look. He has peripheral vision to know what's around him and to open a door with one ball.
"Injury has held him back at the start of his time with Dundee.
"Alan Stubbs took the reins off and just let him play his game. That's how you get the best out of him.
"Go let him do what he does and don't put too much emphasis on the other side of the game.
"Hopefully he'll kick on now for Dundee
"I believe they have struggled to score goals but Scotty will be able to lay it on a plate for the strikers there."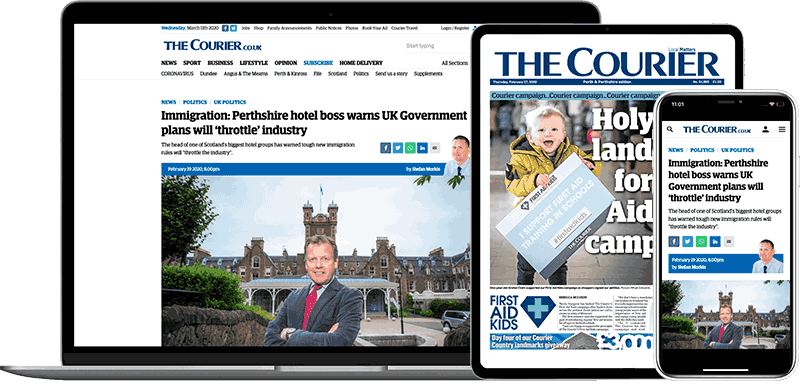 Help support quality local journalism … become a digital subscriber to The Courier
For as little as £5.99 a month you can access all of our content, including Premium articles.
Subscribe