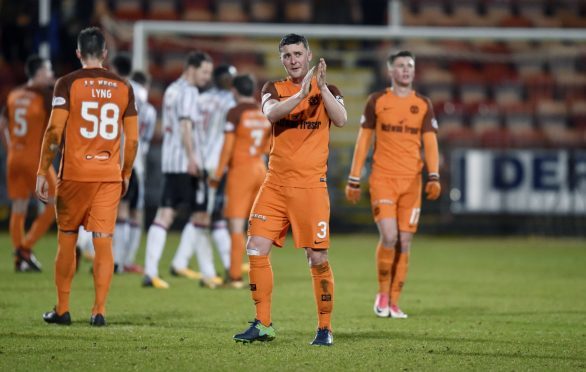 In this week's Talking Football, the focus is on the William Hill Scottish Cup fourth round. Our writers Eric Nicolson, Ian Roache and Neil Robertson look ahead to a big weekend of cup action.
It's Scottish Cup weekend. A pleasant distraction for Dundee United or an unwanted one?
EN: That'll be a 'yes' if they win at Alloa and an emphatic 'no' if they don't. Let's be optimistic and say that the new signings will get valuable game-time and look the part, the team will score a few goals and confidence will be restored. The flip-side doesn't bear thinking about.
IR: It will be a welcome break from the pressure of the league. They have to see the job through, though.
NR: Normally I would say it would be a pleasant distraction but United will not relish a game against Jim Goodwin's side on the artificial surface at the Indodrill Stadium. However, second top in the Championship should still comfortably beat the side sitting in fourth spot in League 1.
Do you think Csaba Laszlo will put out his strongest starting line-up?
EN: Absolutely. He has to. The league title is already slipping away. He needs to get his team back in form and quickly. United aren't going to win the cup but a couple of decent pay days certainly wouldn't hurt.
IR: The team will be along the same lines as it was at Dunfermline. Laszlo doesn't really have too many options to chop and change. It was notable that of the six outfield players on the bench on Saturday only one – Paul Quinn – wasn't a youngster.
NR: Definitely. Obviously the Morton game at Tannadice in the league a week later is the priority so no risks will be taken with anyone carrying knocks but United need still need to rebuild morale after the Falkirk setback.
This time last year Dundee were returning for a cup-tie against a Championship side (they lost 2-0 at home to St Mirren) after beating St Johnstone before the winter break. Are you worried about history repeating itself?
EN: I am a bit, actually. I think Dundee will have just about enough to see off Inverness but Caley Thistle's match sharpness is a big advantage. Plus, they're one of the form teams in that league. I think they'll make the play-offs. Dundee will need to be better than a six out of 10 to progress.
IR: I agree with Eric that ICT are in good nick and dangerous opponents but Dundee have better players than they do and will be in the next round.
NR: If Inverness snatch an early goal it could be an uncomfortable afternoon for the home side but Dundee should be too strong for the Highland outfit.
What about St Johnstone at Albion Rovers?
EN: Saints should be fine. If it was Raith Rovers, Ayr United or even Arbroath from League One they were up against, I'd say there was a slight chance of an upset. Not an off-form Rovers side who have two of their best players suspended.
IR: Like my answer above regarding Dundee, I don't feel there will be a shock in this one.
NR: Albion Rovers have only won twice in nine game at home in the league so far this season and Saints should ease through to the next round.
Of the lower league teams in this part of the world, who will produce the result of the round?
EN: I don't think it will be Brechin, unfortunately! The draw has been kind, actually, and Arbroath, Dunfermline and East Fife all have a decent chance of progressing.
IR: If there is any justice in this crazy world (which there isn't) then City will win at Celtic Park. Come on, they are surely due one! Whatever happens, best wishes to them and their fans, who should enjoy their trip to Glasgow.
NR: I think if Arbroath can go down to Somerset Park and beat full-time Ayr on their own patch for what would be the third time this season, then Dick Campbell's men will have pulled off a fantastic result.
There seems to have been a pretty even split in the Premiership between clubs who have paid for warm-weather training camps and clubs who have stayed at home. Where do you stand on this one?
EN: Gutted that neither of our two went away! Seriously, though, as nice as it must be to get a bit of sun on your back at this time of year, I don't think there is much, if any, difference. That might not have been the case if the pitches had been frozen in Scotland last week but that hasn't been the case. Hibs have had to discipline three players who stayed out too late in the Algarve and their captain got crocked in a bounce game. Not much advantage gained there.
IR: I think warm weather training camps in sun-kissed resorts are only to be welcomed if football journalists are allowed to cover them. If not, then ban them.
NR: As I look out the office window with the snow falling from the skies, all I can say is good luck to the warm-weather travellers when they return to action on Saturday!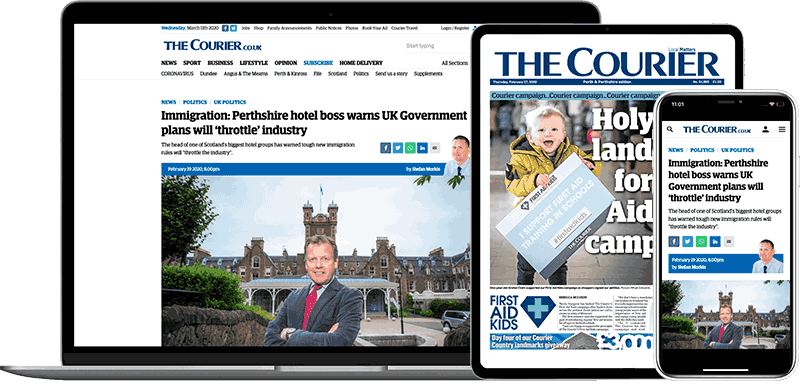 Help support quality local journalism … become a digital subscriber to The Courier
For as little as £5.99 a month you can access all of our content, including Premium articles.
Subscribe