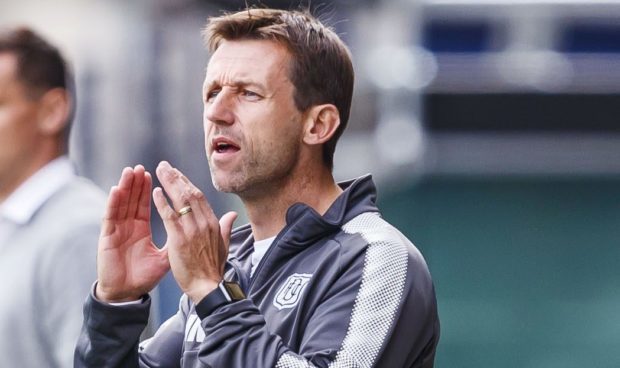 Dundee boss Neil McCann branded the rough stuff from their opponents "disgusting" as they lost their final pre-season in Portugal.
SC Farense won the match 3-2 in Albufeira last night but the game was overshadowed by some terrible challenges from the local side.
McCann, though, feels his men may actually benefit from the treatment they got.
He said: "You can't say we have picked easy games for pre-season!
"When you are picking friendlies you are trying to get up to speed for the season to start and I don't expect Stirling to be half-hearted in the Betfred Cup on Saturday.
"Both matches over here have been really physical and tonight I have to say that some of the challenges the boys had to take were disgusting.
"There were some shockers, as well as the elbowing and kicking off the ball.
"We said to the referee after the fourth or fifth foul that he was going to let the game go the wrong way. I think he forgot his cards.
"Our boys then had to protect themselves but I was pleased because they showed that they can look after themselves out there.
"I am really delighted that there are no nasty damage other than a kick on the knee cap for Randy Wolters.
"You want to get an edge to your game for the new season and maybe this helped."