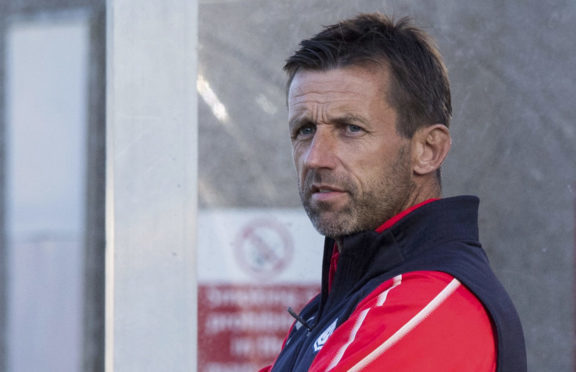 Dundee manager Neil McCann may not risk playing Steven Caulker in today's Betfred Cup season opener against Stirling Albion.
The England international central defender was sent home early from the club's trip to Portugal for a scan on an ankle injury.
It showed there wasn't any damage and Caulker returned to training on Thursday.
However, McCann is still considering whether or not to give the Englishman extra time to fully recover.
The Dark Blues' boss, who takes his men to Forthbank this afternoon, said: "Caulker is in the squad but whether I take a risk on starting him or not, we'll wait and see.
"I have a team in my head but I don't want to take risks with players.
"It is his ankle and we weren't sure if he got a kick or if he had twisted it.
"The scan showed there was no damage.
"It was a wee bit sore but I am pleased that there is nothing sinister going on.
"If I think there is a risk then I will park him.
"He trained yesterday and there was no reaction today apart from a wee bit of stiffness.
"So I am going to make a decision on him in the morning."
McCann was asked about a report in a national newspaper that claimed Caulker had actually come home early from the Algarve because he had been found guilty of breaching club discipline.
He replied: "The story is that he came back for a scan.
"The boys have trained unbelievably hard in really testing conditions in Portugal.
"He was not going to feature in that game (Tuesday's match against Farense).
"The boys got down time after the match on the Sunday (against Portimonense) and we always were (going to) use the opportunity to, if he wasn't going to play, send him back.
"I think we have won a day by doing that.
"He is in the squad tomorrow and do you think if there was a problem with a player he would be in the squad tomorrow?
"I think there is history of guys maybe falling out and not being involved but Steven is in our squad.
"I will decide if I am going to use him in the starting line-up or not."
McCann is not joining the other managers who will be using this competition as an add-on to pre-season.
He said: "We want to progress in the cup and I won't be using it as a warm-up to the league season.
"We are in it to win it.
"With this competition I think you can afford to give people opportunities but you are still looking for a winning mentality and an edge."
Meanwhile, Dutchman Randy Wolters has returned to his homeland to sign for NEC Nijmegen.
McCann also confirmed that trialist Adil Nabi will get more time to try to earn a deal at Dens, while the other trialist, Louis Nganioni, has returned to France.
"Louis is not quite what I am looking for at the minute," said McCann.
"We have asked Adil to stay on as he has real ability in the final third but maybe is behind the other players in terms of conditioning."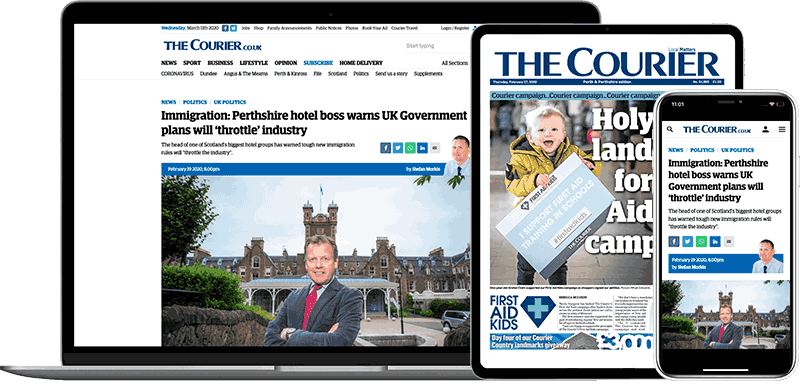 Help support quality local journalism … become a digital subscriber to The Courier
For as little as £5.99 a month you can access all of our content, including Premium articles.
Subscribe