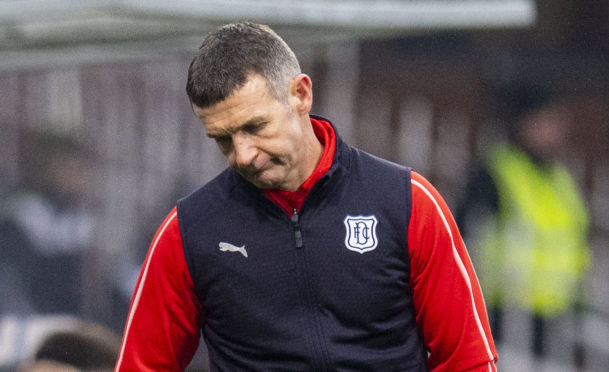 Dundee boss Jim McIntyre is happy to have a free weekend to help get his players ready for the "do or die" post-split Premiership fixtures.
The Dark Blues go into the final five matches of the campaign three points adrift of St Mirren and seven behind Hamilton Accies.
After a run of seven losses in a row, the most recent of which was a 2-0 defeat to Aberdeen on Saturday, a period to take stock and reboot may be what is needed at Dens Park.
"Sometimes a wee break can be good," said McIntyre. "There's a refocus.
"It's do or die and we know exactly what we need to do.
"We're going to have to win the majority of our games. It's that simple.
"The fixtures are out now. We know what's in front of us and sometimes a couple of days away from each other isn't a bad thing.
"We'll come back ready for work.
"I'm getting plenty of endeavour. The boys are trying to do everything they can but we can't feel sorry for ourselves. I won't allow that.
"We've got to keep at it and that's how we'll approach it.
"Of course we're running out of time but we'll just attack it. It's not as if we're a team that is never in the game."