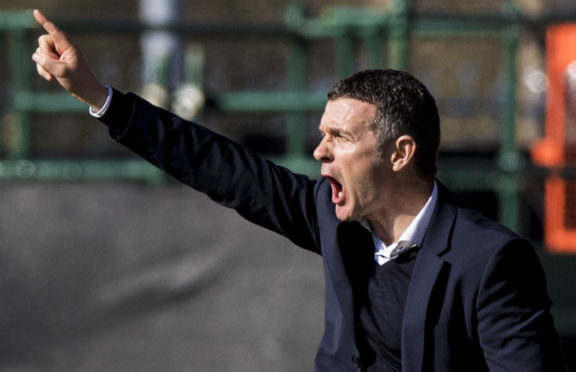 Jim McIntyre has told his players they can't afford to dwell on their losing run.
The Dark Blues have been defeated in each of their last eight matches, the latest failure coming against St Johnstone at McDiarmid Park on Saturday.
It is an embarrassing number that stretches all the way back to mid-February.
However, former Ross County manager McIntyre insists they have no choice but to look ahead as they prepare to play Motherwell at Fir Park on Saturday.
"This is where I tend to use my experience from the last time I was in this situation, although we were on an eight-game unbeaten run at County so it was slightly different," he said.
"There was still a period when we couldn't win for long enough.
"You just have to roll into the next game and concentrate on that.
"There is no time to dwell on things.
"We do go back over games and look at the good and bad, and the players get to see that.
"But you have to focus on the next game and wipe what has gone before.
"That is difficult to do but that is your job as a professional."
McIntyre revealed that there has been plenty of talk between the players as they deal with the real prospect of the drop.
"The players will chat but there are no dramas," added McIntyre.
"We do have a lot of experienced players and we all need to do a bit more than what we are doing.
"I have said that for weeks.
"We need to show the quality in the key moments.
"I sound like a broken-down record!
"It gets called as it is….by me.
"That is it and because there is an honesty in that players know exactly if they have made a mistake.
"No player should be able to say to you 'I don't know what you meant there – you didn't tell me that.'
"They all know their jobs."