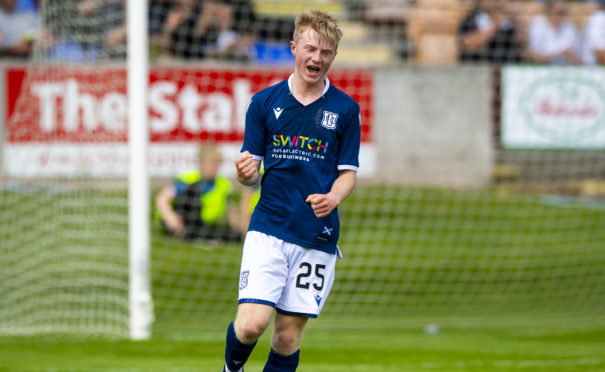 Dundee prepared for the scorching heat of Spain with an enjoyable afternoon in the Angus sunshine on Saturday.
The Dark Blues flew out to Murcia yesterday but before braving the sweltering conditions that have been sweeping continental Europe, they produced a decent performance in beating Brechin City 2-1 at Glebe Park.
Their match winner was 16-year-old Lyall Cameron, who curled a sweet right-foot shot into the net from the edge of the Brechin box on 68 minutes.
City's trialist striker, wearing the number 14 jersey, had levelled with a close-range header 10 minutes earlier after Declan McDaid had given the Dark Blues the lead three minutes before half-time with a beautiful finish that capped a fine move.
It was a nice day out for the 1,025 fans who filled the stands and stretched out along the famous Glebe hedge.
Dundee boss James McPake certainly felt it was a worthwhile exercise, which set them up nicely for this week's Spanish camp.
He said: "These games are mainly about fitness but I think it's also about performance and I thought it was really good.
"We challenged the players a wee bit and asked them to do certain things all week, and we saw evidence of that in the game.
"So that's the pleasing side of it.
"It is ultimately about building up the fitness but you also want to see some of the stuff you have been working on.
"These games are sometimes a false indication of things but what came through was how hard we had worked all week in the build-up to the match.
"For example, I felt Jordon McGhee cruised it for 80 minutes and it didn't look like it was his first game for however many weeks since he finished at Falkirk. I thought he was excellent."
With one or two exceptions – including McGhee – the Dens men played two different teams in each half, while the Brechin side was dominated by trialists, some of whom have been signed but without the paperwork having been completed.
It was particularly pleasing to see young Cameron get the goal his play deserved as he was unlucky in the final game of last season against St Mirren. He was due to make his Dundee debut against St Mirren that day but the plan changed when Darren O'Dea got sent off against the Buddies and he stayed on the bench.
McPake said: "I was disappointed in the last game of the season because I had hoped to get him on but it didn't work out.
"It was a great finish but we have to be very careful with him as he develops and though demand too much of him."
It was also an encouraging afternoon for Brechin, with Glebe Park well populated by City supporters as well as those who had travelled up from Dundee.
Manager Barry Smith has faced a huge rebuilding job over the summer but, on this evidence, there are grounds for optimism.
There was also an enthusiastic splash of red behind one of the goals, made up of around 80 youngsters connected to the club.
Smith said: "Obviously, we don't like getting beat but sometimes the result becomes irrelevant in friendlies.
"What we want is for the players to get fit and they certainly did a lot of running about against a team like Dundee that moved the ball about in decent fashion.
"We had to make sure we kept our shape and that challenge was one of the main reasons we took the game.
"I felt we did make it difficult for Dundee.
"We listed 10 trialists but some of them are signed and we are awaiting the registrations.
"We decided to have a rebuild and I think the place did need freshened up after last season.
"We are in the process of doing that and we will continue to try and get the right people back to Brechin.
"We need that togetherness at the club and it was great seeing the young Brechin kids – I think there were over 80 of them here – supporting the team.
"They are the future of the club and it's about us being involved in the community. That's all very positive."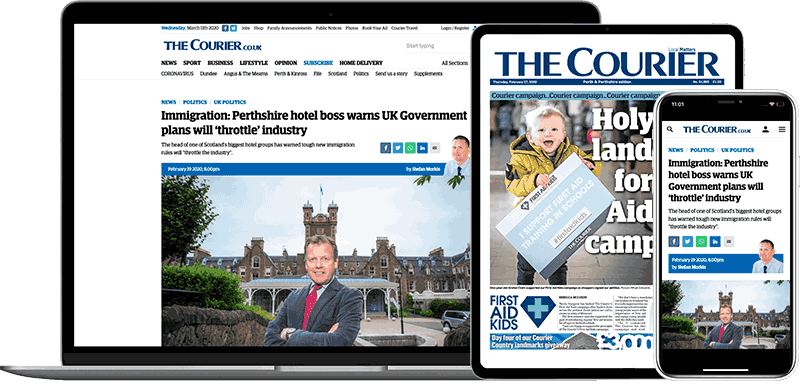 Help support quality local journalism … become a digital subscriber to The Courier
For as little as £5.99 a month you can access all of our content, including Premium articles.
Subscribe