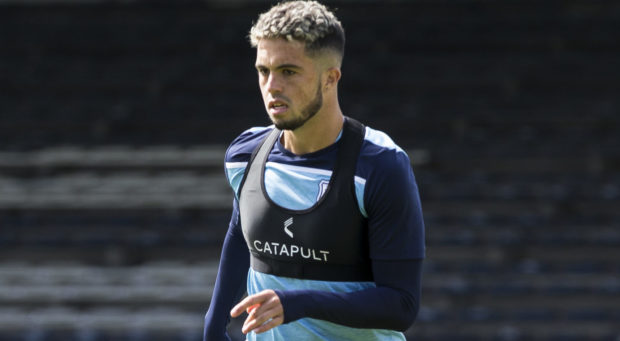 Dundee new boy Declan McDaid is happy to be home even though he loved every minute of their Spanish trip.
The 23-year-old winger joined the club a month ago after leaving Ayr United but has yet to experience playing at Dens Park for the Dark Blues.
McDaid opened the scoring for Dundee in the friendly win over Brechin City at Glebe Park then flew out to Murcia with his new colleagues for matches against Nottingham Forest and Scunthorpe United.
Now he is looking forward to putting on a show for the fans tonight when Blackpool visit.
"It has been a tough but good pre-season for me so far," said McDaid.
"Blackpool are quite a big English club and it wasn't too long ago that they were in the Premier League.
"It will be a good final test for us before the competitive games start.
"It will be great to be at Dens because that will allow our home fans to see how we are playing. I think there has been some nice stuff, especially against Forest.
"I actually enjoyed Spain in the heat and we did put some serious shifts in out there so hopefully we will be flying when the season starts.
"It has been absolutely perfect for me since I arrived.
"The boys have been brand new. There are a few fresh faces so we have all been getting to know one another.
"I have loved it and that is not always guaranteed when you join a new team.
"I have been buzzing to get involved in the games and done all right, I think."
As well as seeing the summer signings – McDaid, Jamie Ness, Jordon Forster, Jordan McGhee, Josh Todd, Shaun Byrne and Jordan Marshall – there should also be a chance to catch the club's crop of talented teenagers.
McDaid added: "It will be good to showcase not just the new lads but also the younger players, who have certainly impressed me.
"We have a really good blend in the squad of experience and youth.
"You are used to lads of 18 and 19 pushing for places at a club but we have some at 16 and they have been amazing.
"For example, Josh Mulligan is that age and he is an absolute unit. He has been throwing me about in training."
One player who will be rested is Cammy Kerr, arguably the fittest player at Dens and someone who has already had plenty of game time.
Manager James McPake said: "We will get some more players topped up against Blackpool, while others will sit out.
"For example, Cammy Kerr will probably sit it out and that will give others a chance.
"That is what pre-season is all about and we will pick things up again for Saturday when we play Raith Rovers in the Betfred Cup.
"We are taking the Betfred really seriously but August 2 (the first league game against Dunfermline) is still a fair bit away.
"We do need to get people minutes and get them ready for then.
"We need to do that in the right way at that means approaching the Betfred properly."
As for his options for the Blackpool clash, McPake added: "Callum Moore picked up a calf injury in Spain so we are looking at it, will get it assessed and then decide how long he is going to be out.
"Josh Meekings is OK and we are trying to manage him.
"He has been out a long time and I know what that can do to a player. Mentally, it is tough and he did cruise his 60 minutes against Nottingham Forest. That was a big step.
"It wasn't so important to play him against Scunthorpe in a game when everyone was a bit tired so we kept him out of that one.
"I don't know how much he would have gained from that.
"He is now in a place where he is training every day and is ready for the matches to come."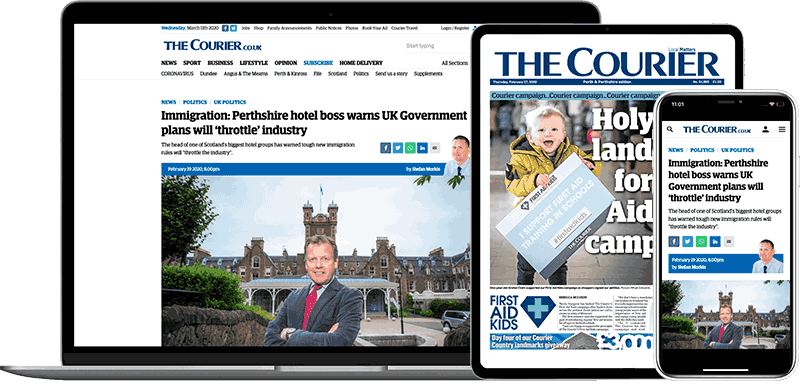 Help support quality local journalism … become a digital subscriber to The Courier
For as little as £5.99 a month you can access all of our content, including Premium articles.
Subscribe