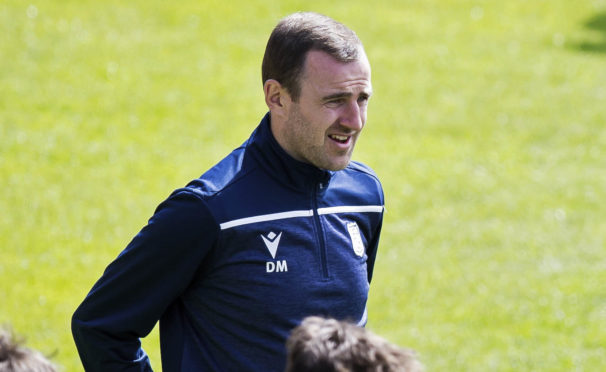 Dave Mackay admits Dundee need to do more when they don't have the ball to help them return to winning ways.
The Dark Blues are still top of Betfred Cup Group D despite drawing their last two games 0-0 at Cove Rangers last Wednesday and Peterhead at Dens on Saturday.
Bonus points were secured in both through penalty shoot-outs but first-team coach Mackay is looking for the Dundee players to rediscover the high-tempo pressing game that helped them beat Raith at the start of the season's competitive action.
Mackay said: "It (the last two games) has given us an insight into how teams will play. When they lose the ball, they will get right back in to two banks of four and make it difficult to break down.
"No team is going to come here and just roll over and allow us to take the points.
"We are going to have different challenges this year – teams that will come out and attack us, teams that will sit in.
"We just have to find a way to play against these types of teams and make sure we are ready for all sorts of opposition and deal with it better than we have done for the Cove game and Peterhead.
"The boys are working extremely hard but in the last couple of games, the way we have pressed teams has dropped off from the way we did it against Raith and during pre-season.
"The manager is big on that (pressing) but the boys have let it slip. So we need to get back to being difficult to play against and win the ball higher up the pitch."
Mackay is certain though that the problems will have been addressed by the time Dundee play Inverness at Dens on Sunday in their final Betfred group match.
Mackay said: "We want to be better than we have been in the last two games. We will work on that and I am sure we will be ready for Inverness and then the start of the league campaign.
"Peterhead came here and had a real go at us. They were up for the game. You could see that.
"We just have to make sure we are better at that and better prepared because we will have teams who will be similar to teams like Peterhead this season.
"We have to find a way to break them down, to move the ball quicker and be more creative in that final third.
"We just need to move the ball quicker and be sharper as it was a bit laboured against Peterhead."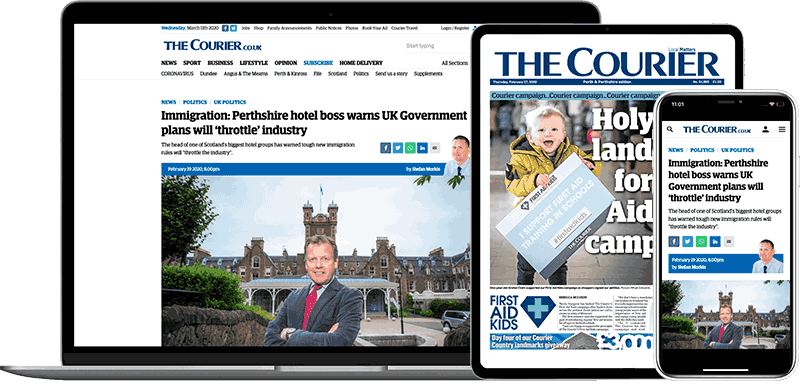 Help support quality local journalism … become a digital subscriber to The Courier
For as little as £5.99 a month you can access all of our content, including Premium articles.
Subscribe