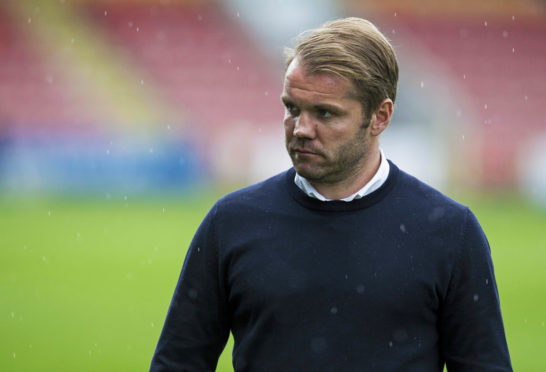 Dundee United boss Robbie Neilson has told his players they have to handle the criticism that comes their way.
The Tangerines' dismal display in the 4-0 loss down at Queen of the South left them wide open to stick from supporters, who have been left bemused by the dramatic drop-off in performance level.
The United players have only themselves to blame and would be naïve to expect anything else.
Manager Neilson agrees and urged them to just accept it.
The only way they can turn pelters into praise is by beating Dunfermline at Tannadice on Saturday.
Neilson said: "You just have to take it – that's it.
"It is just part and parcel of being a player here.
"When you lose a couple of games it's going to come.
"If you win a couple of games then everything is right as rain again. Everyone is happy.
"The external noise comes when you lose a couple of matches if you are at a bigger club. You just have to deal with it.
"It is just the nature of football and the nature of life.
"It's all instant, instant, instant.
"We all spoke after the game and had a good meeting on Monday.
"What is said in the dressing room stays in the dressing room and we have a really good group that are disappointed, not just for the fans but for everyone.
"There is only one way of fixing this."
He means, of course, beating the Pars and the encouraging thing for United is that the game is at home, where they have won four out of four in the league and scored 18 goals in the process.
The message is that the Palmerston post-mortem has been conducted and now they have to move on.
Neilson added: "We weren't anywhere near the levels we want to get to.
"We gave up two poor goals at the start from setplays and if you do that in any game, but especially away from home, it's going to be difficult.
"The last two matches have been ones where we have been disappointed but you have to look at the whole picture.
"We are a quarter of the way through the season and we are sitting top of the league.
"Being there is the main objective for the club.
"It (losing) is accentuated when you are at a bigger club.
"If other teams lose a couple of games in a row then everyone just moves on.
"When you are at a team that's expected to win every week you expect some criticism to come when you lose a couple.
"You just have to take it."
Neilson was then asked if he agreed that his team had a soft centre, with the United players losing the physical battles at places like Dumfries, Alloa and Ayr.
He replied: "No, I don't think there is.
"When you watched the game on Saturday, the ball was just getting banged all over the place. No one could play it on that surface.
"The pitch was one that made it difficult to put any kind of passing together so it was just turn, turn, turn.
"We lost two bad goals and then we were chasing the game after that.
"So I don't think that (too soft). I think we have good, strong team which has good physicality."
The Tangerines expect to have Peter Pawlett available to face the Pars.
He rolled his ankle in the build-up to the Queens game but is back training this week.
Jamie Robson is edging closer to fitness but is still likely to sidelined on Saturday, while Mark Connolly is still a few weeks away from a comeback.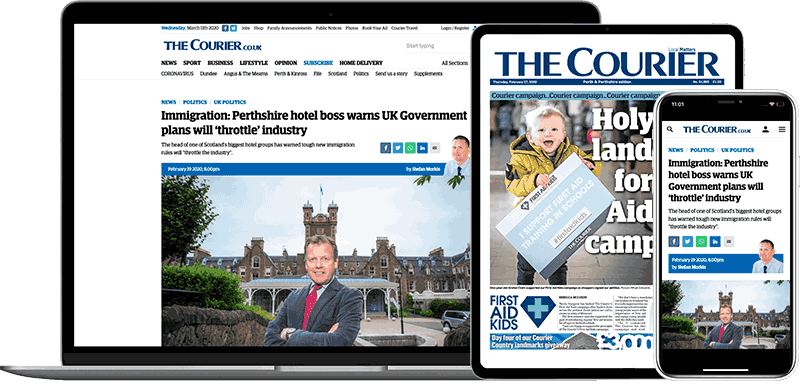 Help support quality local journalism … become a digital subscriber to The Courier
For as little as £5.99 a month you can access all of our content, including Premium articles.
Subscribe