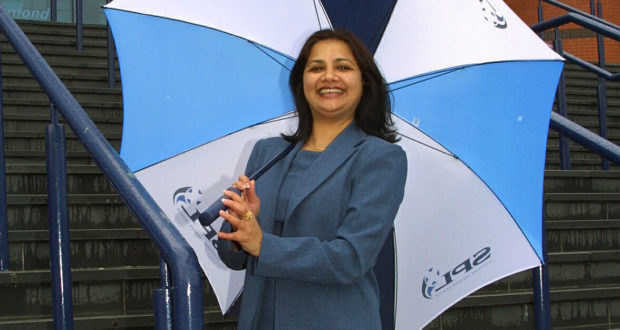 A former senior official at Dundee United is suing the club for unfair dismissal and age discrimination, The Courier can reveal.
Priti Trivedi, 58, the former head of football operations, was made redundant and claims she was subsequently discriminated against as she was replaced unnecessarily by a younger employee.
It is understood the claim is likely to amount well into five figures, based on months of lost wages.
Ms Trivedi held the role at United from summer 2018 until she was let go just over a year later, in August 2019.
She claims there was no genuine reason to make her redundant and argues  she was replaced by someone carrying out virtually identical duties as the new "head of football administration and legal affairs".
The new employee, she argues, was essentially headhunted and earmarked for the role prior to her redundancy as no vacancy was ever advertised.
She also claims it came at a time when three other senior non-playing staff over the age of 50 also had their employment terminated.
The redundancies came just months after the Tannadice club was taken over by United States-based businessman Mark Ogren in December 2018.
The new owners also hired former football agent Tony Asghar as their first sporting director and Malachy Brannigan as their managing director.
Ms Trivedi reportedly first found out about the possibility of being made redundant in a meeting with Mr Asghar in July 2019 and it was confirmed the next month.
It is alleged that the club did not follow a fair process in making her redundant.
As well as seeking a finding she was unfairly dismissed and subject to discrimination, the legal action also hopes to secure expenses totalling around £800.
She is also seeking a financial award for injuries to feelings.
Her solicitor, Ryan Russell, of Muir Myles Laverty, said: " I can confirm there are a number of claims being made by my client including unfair dismissal and discrimination under the Equality Act 2010.
"As the case is ongoing it would not be appropriate to comment further at this time".
Ms Trivedi had previously worked as company and club secretary from 1985 to 2000 while club legend Jim McLean was manager with the side reaching the UEFA Cup Final in 1987.
She returned to the club as football operations manager in 2017 before being promoted shortly after.
She also worked at Kilmarnock FC for two years as general manager of the company and as finance manager for the Scottish Premier League.
Dundee United did not comment when asked.