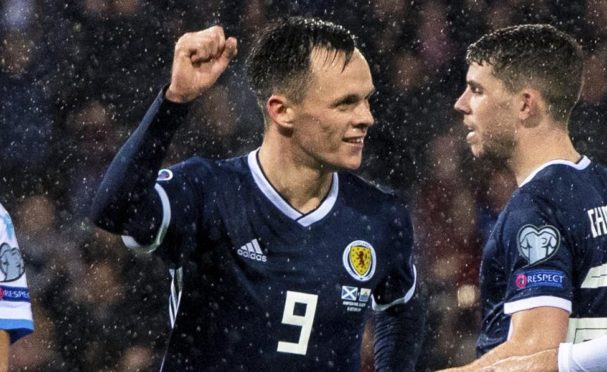 He was the main man for Dundee United last season and now goal machine Lawrence Shankland has his sights set on becoming a Scotland regular.
The 24-year-old hopes United's rise to the Premiership gives his cap chances a boost.
Shankland made his Scots debut against Russia last year and scored his first goal for his country in the follow-up fixture against San Marino.
"If I go up to the Premiership and I do well, there's nothing to say I can't get myself in there," he said speaking on the Football Daft podcast.
"If you're in the squad, you've always got a chance of forcing yourself into that team.
"I probably played more that [Euro qualifiers] trip than I thought I would have, to be honest.
"I didn't know what to expect. I thought I was just going to join up and see how I did in the training.
"I was just looking forward to that alone, but then getting the chance to come on as a sub [against Russia] and then starting the other game [against San Marino] is something I probably could never have imagined.
"I've shown that I can go there, and they wouldn't put you in if they didn't think you impressed in training, so I've done that before.
"If I go and impress in the Premiership there's no reason why I can't do well and get back in the squads."
Lawrence Shankland in no hurry to leave Dundee United says Tannadice team-mate Liam Smith
Shankland admits he thought he was getting "bammed up" when he was first called into Steve Clarke's squad
"Playing for Scotland was a dream come true," he continued.
"When you're younger you want to play for your country, and to do that was amazing.
"I got a phone call about five minutes before the squad got announced on Twitter.
"I thought I was getting bammed up. I was just sitting waiting on the squad coming out."
Speculation is something the former Ayr man has become accustomed to after scoring 28 goals in 33 appearances for the Tangerines last season.
Shankland takes it all in his stride and has moved to sully rumours Celtic, Rangers and Stoke made moves to secure his services.
He added: "It's always the same – it'll probably start again soon.
"If you've done well, people just automatically [think] any time there's a scout at the game 'they're there to watch you' – and they're probably not, they're there to watch somebody else.
"With Stoke, Rangers and Celtic that was the three strongest rumours and I hadn't heard from any of them at all."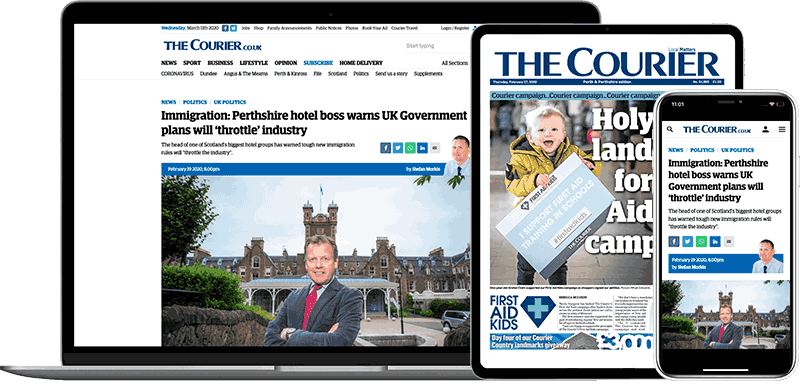 Help support quality local journalism … become a digital subscriber to The Courier
For as little as £5.99 a month you can access all of our content, including Premium articles.
Subscribe