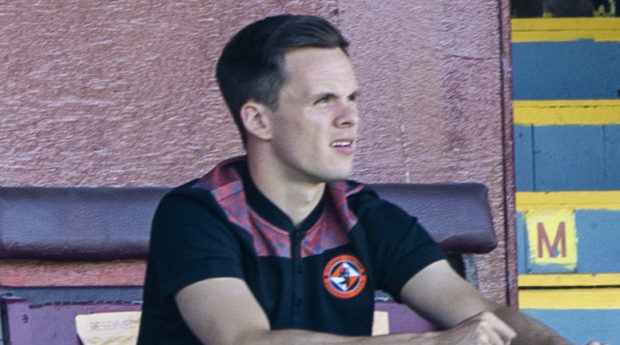 Dundee United boss Micky Mellon is adamant there has been "zero contact" from any club regarding star striker Lawrence Shankland.
Shankland has never been short of transfer speculation during his time at Tannadice and his absence through injury seems to have fanned the flames ahead of Saturday's high-profile home game against champions Celtic.
Once again, Mellon couldn't confirm the Scotland striker will have recovered in time from the ankle injury that has seen him sit out the matches against Motherwell, Hibs and Ross County.
It remains a wait-and-see scenario for worried United supporters as their prize asset is linked with a £2.5 million move to French Ligue 2 side Guingamp.
However, any conspiracy theorists thinking Shankland is missing games ahead of a big move appear to be wide of the mark.
Mellon said: "There hasn't been any contact and I have never had a phone call and, at this moment in time, neither has the football club.
"I can't be any more sincere with you than that.
"You think that sometimes managers will sit here in front of you and try to bat you off but, take me as read, as I sit here we have not had any contact from anybody about Lawrence.
"There isn't any interest because nobody has called us. That's all I know.
"We love having Lawrence here and he is a talented player but I'll go back to what I said because I want to put an end to it: we have absolutely had no contact from anybody about him – none.
"I would expect that people believe he is a good player because I think he is a good player but we have had zero contact, certainly since I have been at the club.
"Also, there has been absolutely no contact with (sporting director) Tony Asghar. I saw Tony today.
"I do think it's quite good that players get linked because that means they are good players but there has been no contact."
As for the injury, Mellon left the door open to a dramatic Shankland return against the Hoops.
The United boss said: "He is just a day-to-day thing at the minute.
"It is one of those injuries that came on out of the blue.
"We thought it was going to be one of those that disappears like that but he is improving every day.
"So we are hopeful that we see some more improvement as we get close to the weekend, just like we have done over the last few days."
Mellon was also asked about Ipswich Town frontman James Norwood, who has been linked with a loan move to Tannadice.
Without mentioning him, Mellon hinted it was possible.
After Norwood's name was put to him, he responded: "We wouldn't speak about anybody's players until we had something to speak about.
"We are trying to recruit honestly and it is an ongoing thing for us.
"If we believe there is someone who will come in and make us better we would try to do that but I would never speak about somebody else's player – I wouldn't do that.
"I would wait until it was respectful to them because I would expect them to be that way with us.
"So there is nothing to report on anything at the minute. We are not at a stage where I can say: 'There's somebody here and he's getting a medical. There is nothing close to that at the moment."
Asked if there could be movement before Celtic's visit, Mellon added: "Listen, who knows? These things can happen overnight. These things can take a long time. These things might never happen.
"Until there is somebody here in the building then I don't have anything I can help you with or report on.
"There is nothing imminent."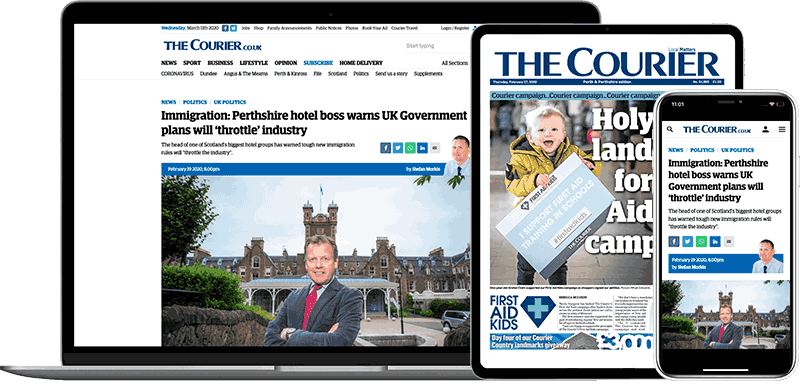 Help support quality local journalism … become a digital subscriber to The Courier
For as little as £5.99 a month you can access all of our content, including Premium articles.
Subscribe