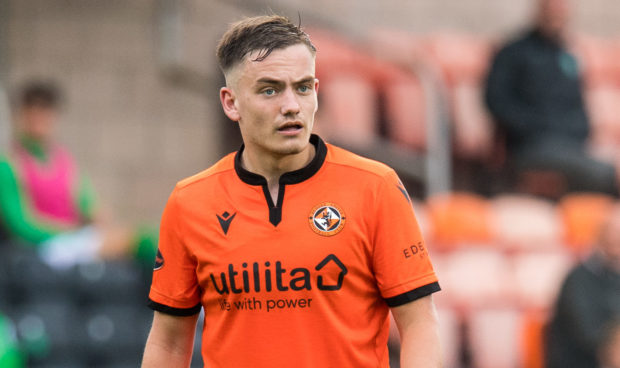 Luke Bolton believes Scottish football should give itself a break after being delighted with his loan move to Dundee United.
The Manchester City wide player has featured in all of the Tangerines' Premiership matches since coming north and thinks the standard of the game here is not as bad as many make out.
Of course, you don't get many pedigrees better than being a member of Pep Guardiola's set-up at the Etihad and, whisper it, there may even be a certain Lionel Messi joining City if the superstar leaves Barcelona.
Having been part of an academy that brought through talent like Phil Foden, Bolton knows quality when he sees it.
As he prepared for today's trip to Kilmarnock, he insisted there is a fair bit on show in Scotland.
Questions have been asked again about just how good the product is following Celtic's exit from the Champions League at the hands of Hungarian team Ferencvaros and the poor standard of many matches this season, especially those picked for TV.
Bolton admitted Scottish football has its critics down south but he definitely isn't one of them and he feels those in the game should stop beating themselves up.
He said: "There is a preconception of what the league is like.
"Coming into it, though, I can see it is good.
"I think you are being a bit harsh on yourselves.
"It is very hard physically and the games are back and forth.
"I am relishing it and getting the chance to play in massive games like last weekend against Celtic – that is what I have come up for.
"Everyone has been really welcoming and I am enjoying it.
"Even the accents are OK and if I don't understand them then I just look at them and they know to repeat it!
"There were other options for me but because the season in the (English) Championship was just finished I was better coming up here.
"I would have had to wait around and I didn't think I could give up this opportunity to play in the Scottish Premiership.
"I snapped up this chance and don't regret it."
Bolton likened the quality of play in Scotland's top-flight to the English second tier, where he spent last season on loan at Luton Town.
He said: "I would say they are very similar.
"The Championship is known for end-to-end football and I see the same here.
"All the teams are very even and I think there are similar clubs and games and how they pan out.
"I have been really enjoying it."
Bolton has started brightly at United, quickly becoming an integral part of Micky Mellon's side on the right side of the pitch.
He has come close to scoring on a few occasions but the only thing still missing from his game is a goal.
He hopes that will come when he faces Killie at Rugby Park this afternoon.
The Englishman said: "I have promised the fans on Twitter that I will score soon so I better do so!
"I had a chance against Ross County and I wouldn't have done anything differently.
"The two other chances against Motherwell and Celtic I should definitely have done better.
"I will be asking the coaches and the manager to stay back and do some shooting practice – that is for sure.
"I feel like we have been creating chances so I don't think that is the problem.
"The lads, the gaffer and the coaches have been speaking about how it is just that final bit of quality that we need in the final third.
"But the foundations are in place now and it is about building on that.
"The final pass or cross just has to find the target and we might start winning games a bit easier than we have been.
"The gaffer said before I came in that he wants me to be wide on the right and just to get at people.
"He had seen clips and had done his research so he knows what I can do. I am just trying to repay the faith or trying to."
As for the prospect of being wee Lionel's teammate in future, lifelong City supporter Bolton said: "If we can sign Messi, then that would be absolutely fantastic!
"As a fan, I would love that.
"I think I could maybe sit on the bench next to Lionel Messi."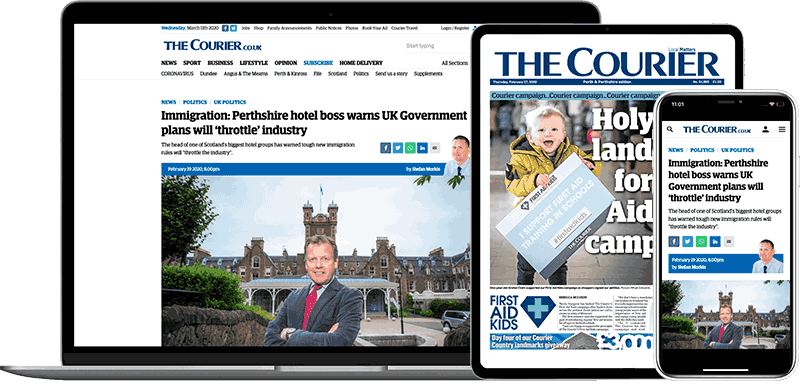 Help support quality local journalism … become a digital subscriber to The Courier
For as little as £5.99 a month you can access all of our content, including Premium articles.
Subscribe