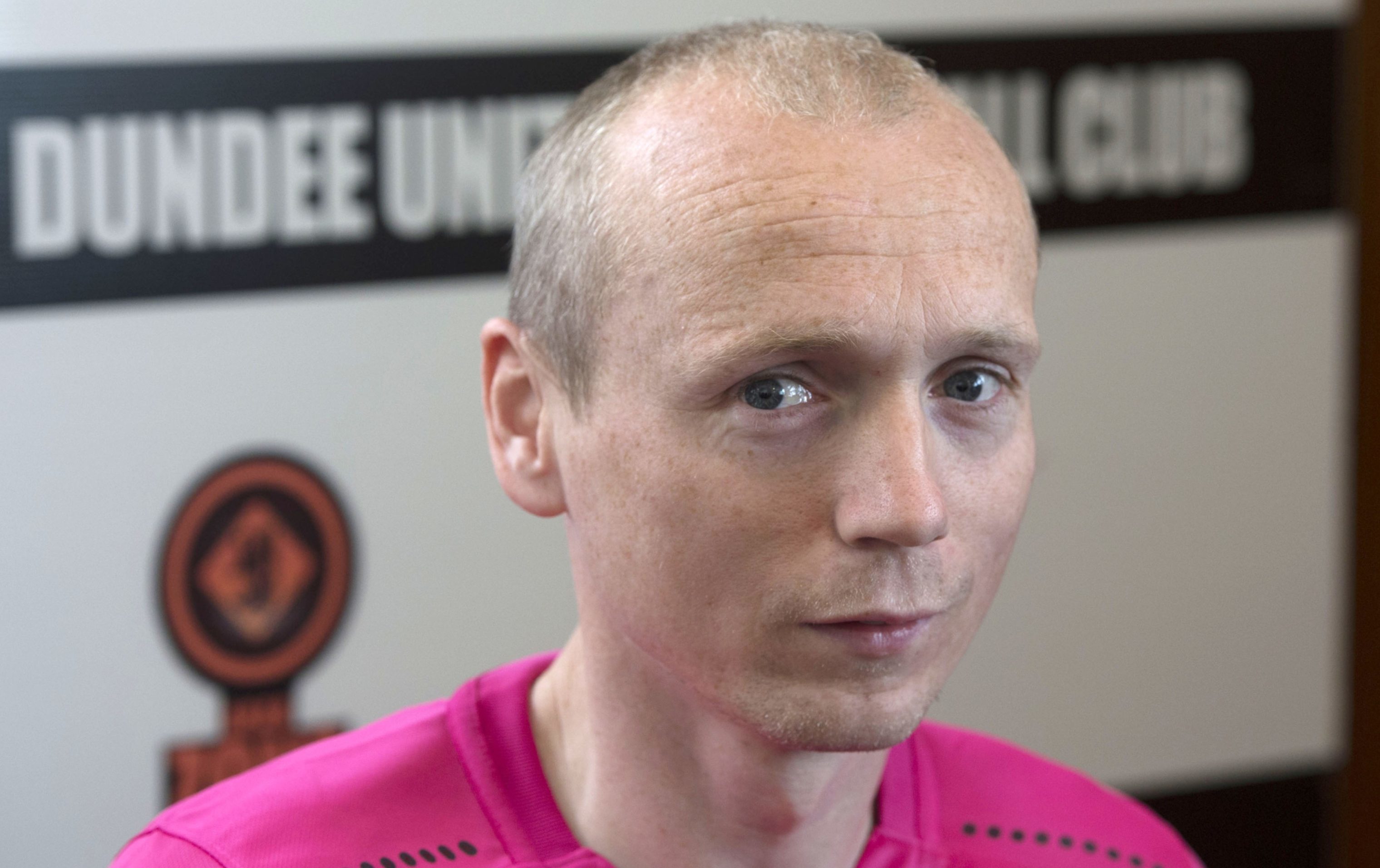 Whinging Willo Flood has promised to be even grumpier this time around after joining Dundee United for a fourth spell.
The Tangerines' "new" signing, who is lined up to make yet another debut for the club when they face Cowdenbeath in the Betfred Cup at Tannadice tonight, has already been moaning at the rest of the squad.
Flood, who joined last week from Aberdeen, has vowed to continue to complain if that means he is helping United be successful again.
Asked if he had mellowed over the years, the 31-year-old Irish midfielder said: "To be honest, I think I've gotten worse.
"I'm greyer, balder and I'm grumpier.
"I'm just someone who wants to win games.
"I trained with the lads for the first time the other day and, while a few of them will have heard me when they played against me, I think they got a better idea of what I'm like.
"That was me being chilled out as well!
"I'm not long back but what I will bring is a will-to-win, desire and determination."
Manager Ray McKinnon confirmed that Flood has already been bending the ears of his new colleagues.
McKinnon said: "He's the angriest man I've ever seen in my life.
"I love that about him.
"He's mad but he'll set a very good standard for us.
"He's a very good footballer and knows how to play."
The former Manchester City and Celtic midfielder revealed his relationship with McKinnon goes back a few years.
Flood said: "I actually met him a few years ago when he helped me get my SFA B Licence.
"I had a connection with him from then and he is someone I want to work for."
"He is very determined and has a lot of drive.
"He wants to get the club back where it belongs."
With his connections to United, the former Republic of Ireland under-21 player made clear they were the only side he would step down a division for.
He confirmed: "I wouldn't have dropped to the Championship for any other club.
"It's hard to look out for the Premiership fixtures and not see Dundee United there.
"That's not great for me, for the fans or for anyone connected to the club.
"I think that the fact the club have been to me over such a long time has made me feel I think maybe it's time I paid them back.
"Every time I have been at the club there have been happy memories.
"My aim is to make sure that continues to be the case this season.
"I have always enjoyed my football when I have been at United – that's basically it."
Flood, whose opportunities for game time at Pittodrie were likely to be limited, believes he has can still be a key player at Tannadice.
"I spoke to the manager Derek McInnes at Aberdeen and he was absolutely brilliant with me," he said.
"He just said that he couldn't guarantee me football.
"Some people might sit back and think that's OK but that doesn't do it for me, if I am being honest.
"I just want to play every game.
"Even if I am going through a bad spell I still think I can contribute.
"The manager here then told me that I'll be a big part of things here so that's what brought me back."