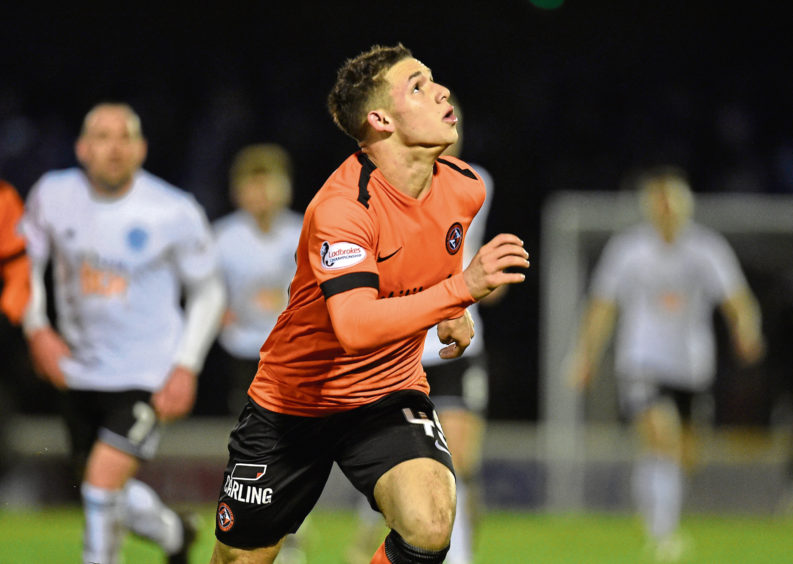 Dundee United loan signing Charlie Seaman has come to Dundee United to develop as a player and get first-team experience.
And he also aims to be heading back to parent club Bournemouth this summer with a Scottish Championship medal in his pocket.
In capturing the 19-year-old full-back from one of the surprise success stories of the English Premier League over the past few seasons, Tangerines boss Robbie Neilson stressed the deal was exactly what it said on the tin – a loan.
The end of the season will see Seaman head back to the south coast and be expected to challenge for a top-team place with the Cherries.
However, while his time in Scotland will be a learning experience, the former West Ham youth wants success as well.
"Hopefully, coming here and learning different things will help me for when I go back for next season," he said.
"I can learn different styles here so I am really happy to be in Scotland with United.
"The boys here love to play football and that's good because it's that way down at Bournemouth.
"Every side of the game, though, on the ball, off the ball I am trying to learn, it's what I'm here for. Defensively I am trying to be better and I want to be better offensively as well.
"I came here to get experience of first-team football. I was waiting for my chance at Bournemouth but I felt I could get it here sooner, get some games for the rest of the season. Hopefully I will be more ready if I get the opportunity when I go back, or wherever it may be.
"There is a job to do for the team as well and our goal at Dundee United is to win this league. Yes, it would be nice to be finishing the season with a medal for that."
Seaman's time north of the border hardly got off to the perfect start and, within hours of his arrival, he was tasting defeat as United went down to Ayr.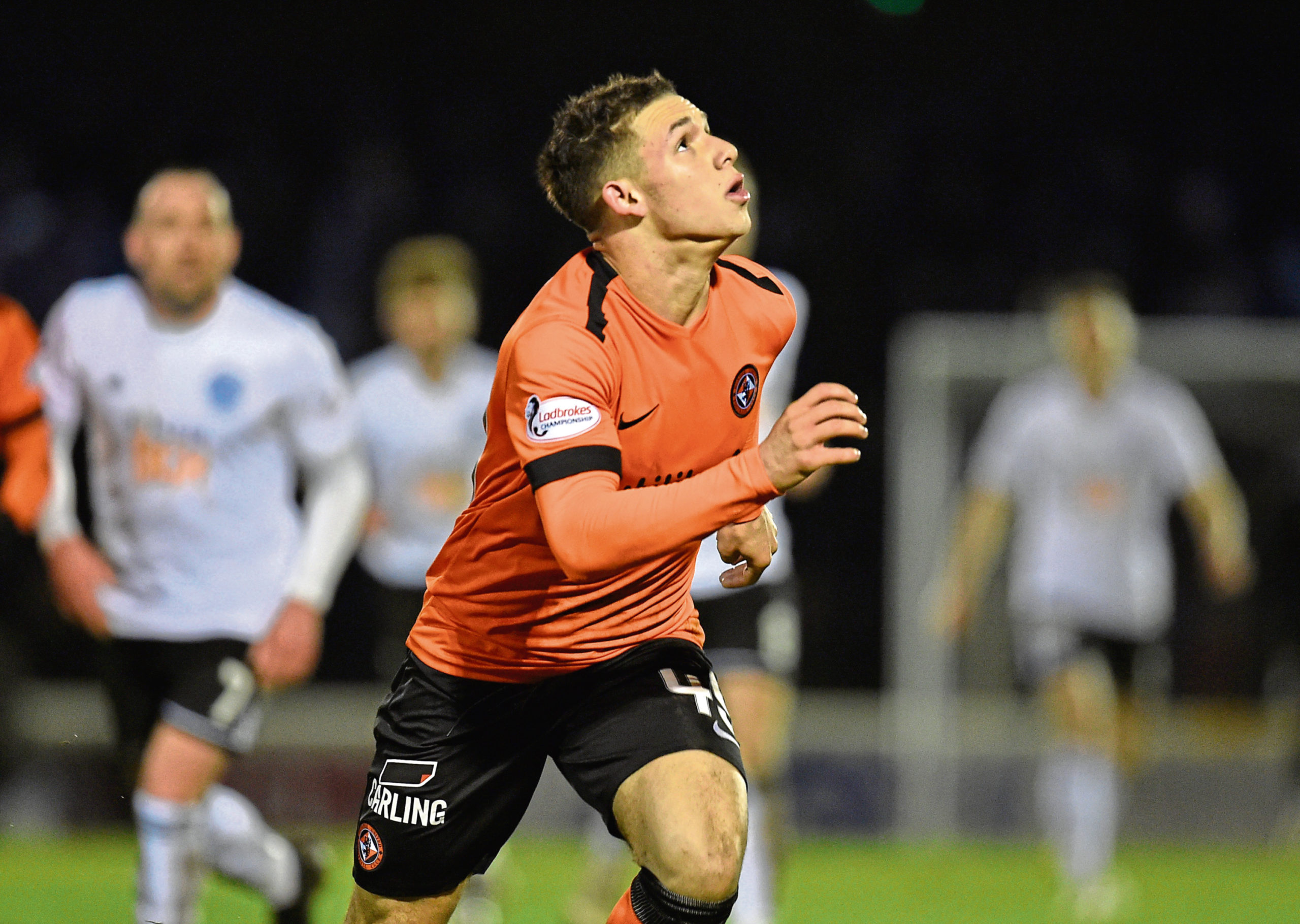 His temporary manager was disappointed with the team performance at Somerset Park but did make a point of saying the new arrival had put in some good work.
The young full-back took encouragement from that but has admitted he did not necessarily agree with Robbie's assessment.
"I was happy to make my debut last week, obviously disappointed with the loss, but it was good to get out there and experience something different," he added.
"I didn't think I started the game too well but I thought I grew into it. Still, personally, I don't think it was one of my better games by any stretch.
"It was my first game at the club, my first playing a different style of football and my first playing in different weather conditions and stuff like that.
"It was all a learning curve, something to take from that game into future games.
"I came up Thursday night, so I only had a day here before the game but I have high expectations and I like to set high standards.
"When I don't reach them, I'm disappointed."
The aim now is to show up well as he makes his home debut as Morton visit Tannadice and United try to get back to winning ways to keep in touch with leaders Ross County.
And Seaman does admit this week has given him more time to do his homework on the opposition, saying: "Before Ayr the gaffer gave me a lot of clips of Ayr to watch so I had a fair idea of what they were going to do.
"I was relatively ready for the game in a tactical aspect but I did only come up on Thursday night.
"For this game against Morton we have been getting information throughout the week. So I've an idea of what to expect and I am looking forward to playing in front of our own fans."