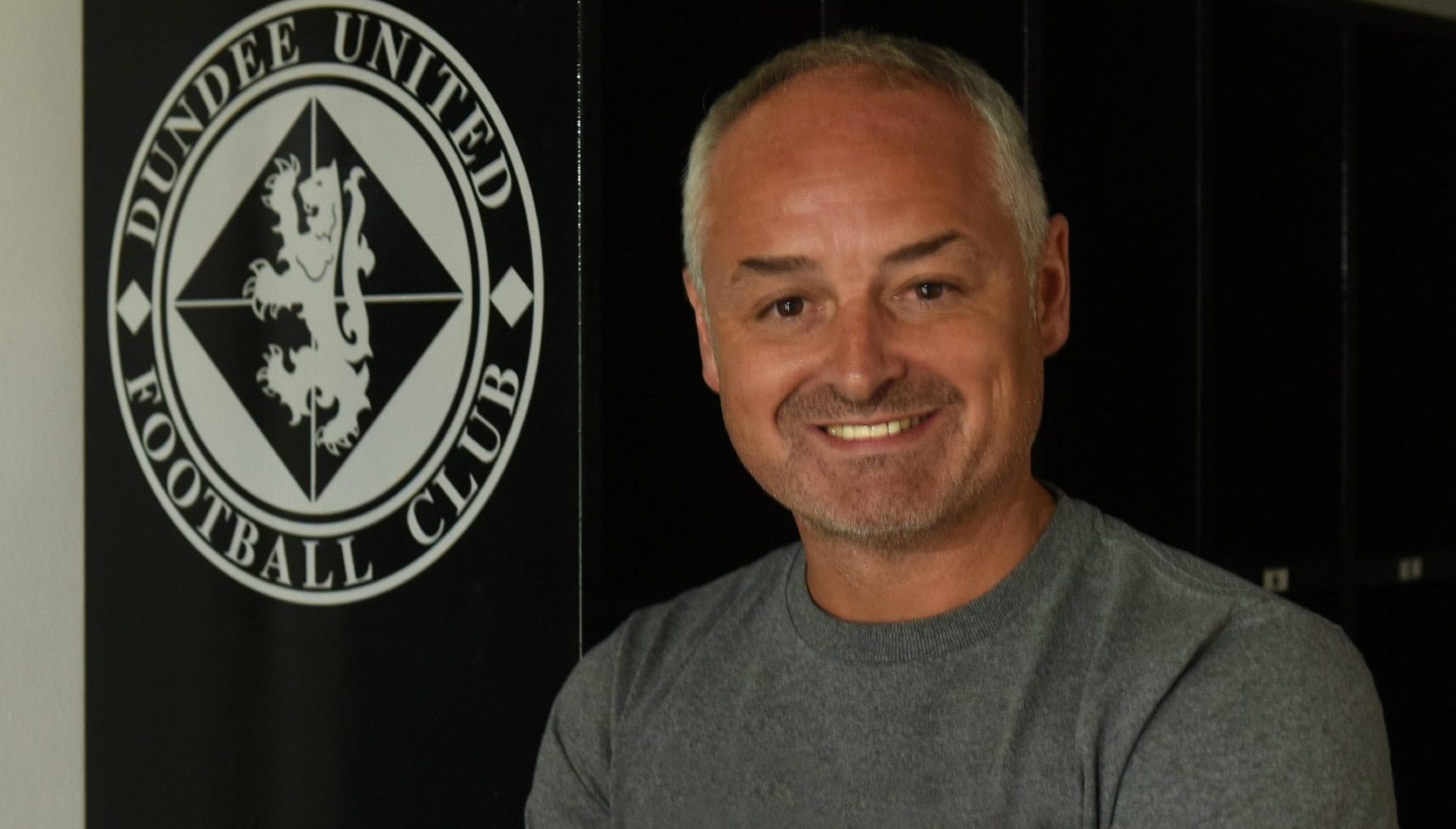 Championship teams are advised to mind the gap when it comes to promotion play-off finals.
The perceived wisdom is that when the two-legged end-of-season decider comes around the advantage lies, unfairly but squarely, with the side from the top flight.
They have the bigger wage budget, have avoided the early play-off rounds and – above all else – have tested themselves against a higher standard of opposition all season.
That is how it was when Falkirk fell to Kilmarnock last season and it was the same story the year before when Rangers were battered by Motherwell.
It has become one of Scottish football's truisms but Tangerines manager Ray McKinnon begs to differ.
He thinks United can beat the odds, just as tomorrow's final opponents Hamilton Accies – then a Championship club – did in 2014 when they overcame Hibs.
The evidence he submits to back up his case comes from his own players, whom he feels are bang in form and in the best physical shape of their lives.
Their record is pretty decent, too, with no defeats in 10 matches. Each of those results should have been a victory, according to the Tannadice gaffer.
Asked if there is much of a gap between the divisions, McKinnon said: "That's a difficult one but I think, in one-off games, probably not.
"Maybe over a season, with squad size and resources, there would be but certainly not in one-off games."
But don't the top-flight teams always think they have the edge in these play-offs?
"They do and I think they have in the past, certainly," admitted the United manager.
"However, see when I look at my team's statistics – and I'm not a big believer in every stat – in the second half of every game our fitness has been incredible.
"So we don't have any fitness issues and the desire is definitely there.
"If you have your fitness and desire, you have a chance.
"We won't have any problems on that side of things at all.
"We are looking good.
"Indeed, Blair Spittal's stats are through the roof, Simon Murray's stats are through the roof and Willo Flood's stats are through the roof, both in terms of distance covered and performance.
"So that's huge for me right now – massively important.
"We gave the players a couple of days off just to recharge their minds and bodies and now we will be working hard right up to the final whistle on Sunday.
"Hopefully, they are refreshed and ready to go.
"What will be, will be, but it's been great for us over the last wee while.
"We had two chances to get promoted this year – by winning the league or through the play-offs.
"Obviously, Hibs won the league so this is our second bite at the cherry and we have to give it everything we can."
McKinnon took in the Inverness versus Motherwell game at the weekend as a precaution but he revealed that he had already done plenty of homework on Accies.
"I was down at the Hamilton game the week before when they played Motherwell," he said.
"I thought I had better go and cover the Inverness game just in case.
"But we had (coaches) Grant Johnson and Laurie Ellie at the Hamilton game on Saturday so it wasn't a case of showing disrespect to Hamilton by going up there.
"Indeed, I had watched them the previous two weeks and we watched them again last week so we have had them well covered.
"They are a good side and they showed on Saturday (they won 4-0 against Dundee) that they can score goals.
"They have good, experienced players and are a Premiership team.
"We need to show them the respect they deserve but I keep saying it's more about how we play and how we set up and how we perform.
"I think it's important we focus on ourselves and nothing else."
McKinnon expects all the players that have had bumps are bruises – the likes of Willo Flood, Simon Murray and Thomas Mikkelsen – to be starters tomorrow night.
Also, they have been boosted by the news that Scott Fraser's foot has been X-rayed and no damage has been shown up.
"It is all good, I hope," said McKinnon.
"There are a few aches, pains, niggles and strains but hopefully everyone will be OK for Thursday.
"People have been carrying injuries and playing with injuries so a lot of credit goes to them.
"They are all good guys and they will all try to play through the pain barrier."
Meanwhile, McKinnon believes that United could have an ace up their sleeve in the shape of former Hamilton player Tony Andreu.
He feels the French playmaker is overdue a goal and would love it to come against his old club.
McKinnon asked: "For Tony, is it just written?
"He is due a goal, seriously, he's definitely due one.
"So maybe he's going to pop up in the next two games with a really important one.
"He is a match-winner and has scored 20 goals this season to help us win a lot of matches.
"Here's hoping he has at least one more in him for the play-offs."