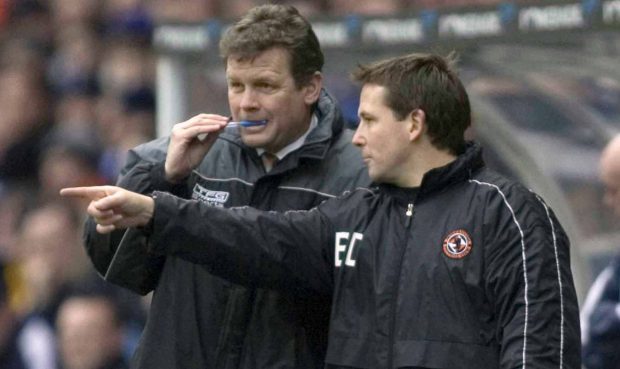 In this week's Talking Football, our writers Ian Roache and Neil Robertson discuss the suggestion that Dundee United would benefit from being knocked out of the William Hill Scottish Cup and consider how Dundee can recover from their hammering at the hands of Ross County.
Billy Dodds has stated it could be a "blessing in disguise" if Dundee United go out of the William Hill Scottish Cup when they play Aberdeen at Pittodrie on Sunday. Surely that can't be the case, can it?
IR: To be fair to Dodds, there is nothing wrong with a straight answer to a question. There is also some logic to his argument. Obviously, United won't countenance such talk and an unlikely victory at Pittodrie would be seen as a huge boost to the club regardless of their fixture pile-up. Dodds was just being honest.
NR: I can understand where Dodds is coming from as the league is undoubtedly the priority for United. However, if any of Csaba Laszlo's players have a similar mind-set, then in all probability they will suffer a defeat with demoralising consequences. After what happened in their last game against Morton, United have to show they do have a backbone and need to make this game a real cup tie.
The tournament sponsors offer odds of 13-2 against a United win, while the Dons are 2-5 on. Have the bookies got it right?
IR: I'm afraid so. I'm going up to Aberdeen on Sunday and, being polite, I would say I'm a wee bit worried.
NR: Aberdeen are in fine form at the moment, winning their last three games and scoring 10 goals in the process, so unfortunately the bookies look to have got the odds spot on.
How do Dundee pick themselves up off the floor for Saturday's cup clash with Motherwell at Dens?
IR: That's a very good question because the Ross County result was a genuine shocker. I would seek solace in Dundee's proven ability to bounce back after a bad display. I also feel manager Neil McCann's admission that he made tactical errors is encouraging and should ensure he gets it right against the Steelmen.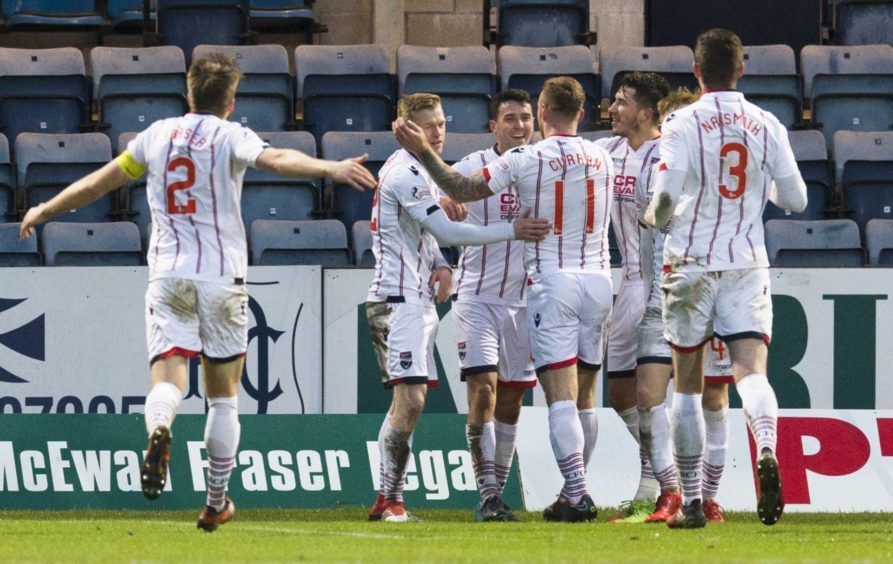 NR: The Dundee players and management have spoken at length about how important the cup is to their season and I expect a huge reaction after the demoralising defeat to the Staggies on Saturday.
It has been suggested that it might be better in the long run if United lose this weekend but what about the Dark Blues and their fight to avoid the drop?
IR: What Dundee should definitely do is postpone talk about getting into the top six because all their attention should be on staying away from the danger zone. Just like United with promotion, staying up is the be-all-and-end-all for the Dens men.
NR: Knowing Neil McCann, he'd be incandescent at any suggestion it would be a "blessing in disguise" if his team lost the cup-tie. The manager is a winner and all his focus will be on triumphing against the Steelmen.
Montrose's win up at Peterhead was eye-catching to say the least. Can they see the job through now and clinch the Division Two title?
IR: What a result that was and confidence must be flowing through Links Park just now! Peterhead have games in hand but the Gable Endies look capable of staying the course.
NR: Considering Peterhead triumphed  6-2 the last time the sides met in December, it was a superb win for Stewart Petrie's side. However, the manager would be the first to acknowledge it is just another three points and I can see this title race going right down to the wire.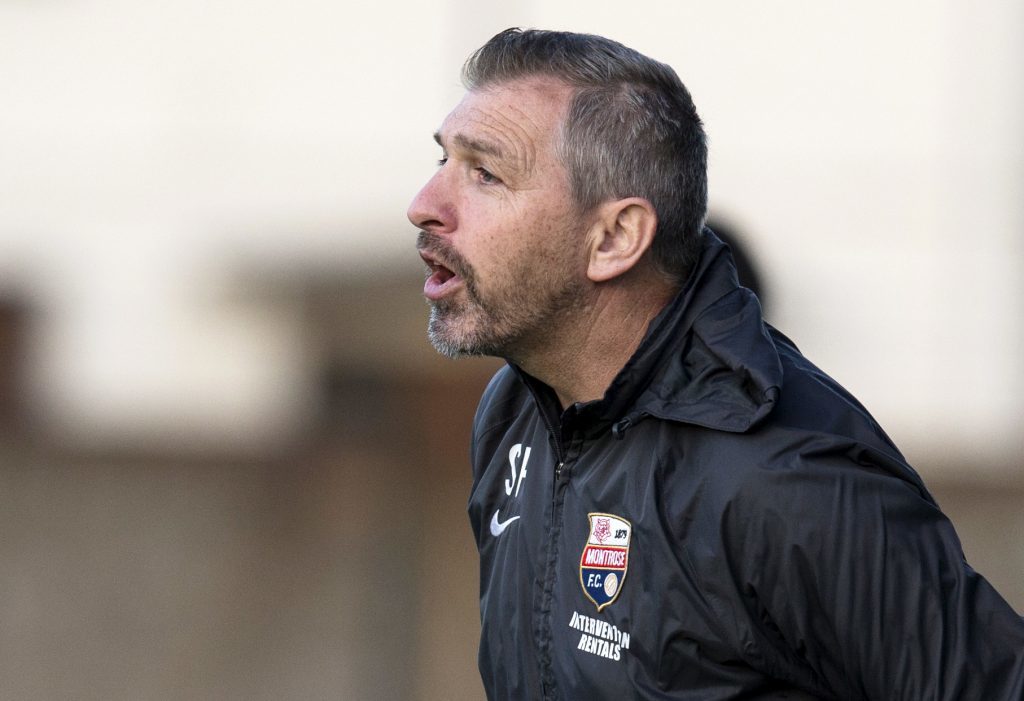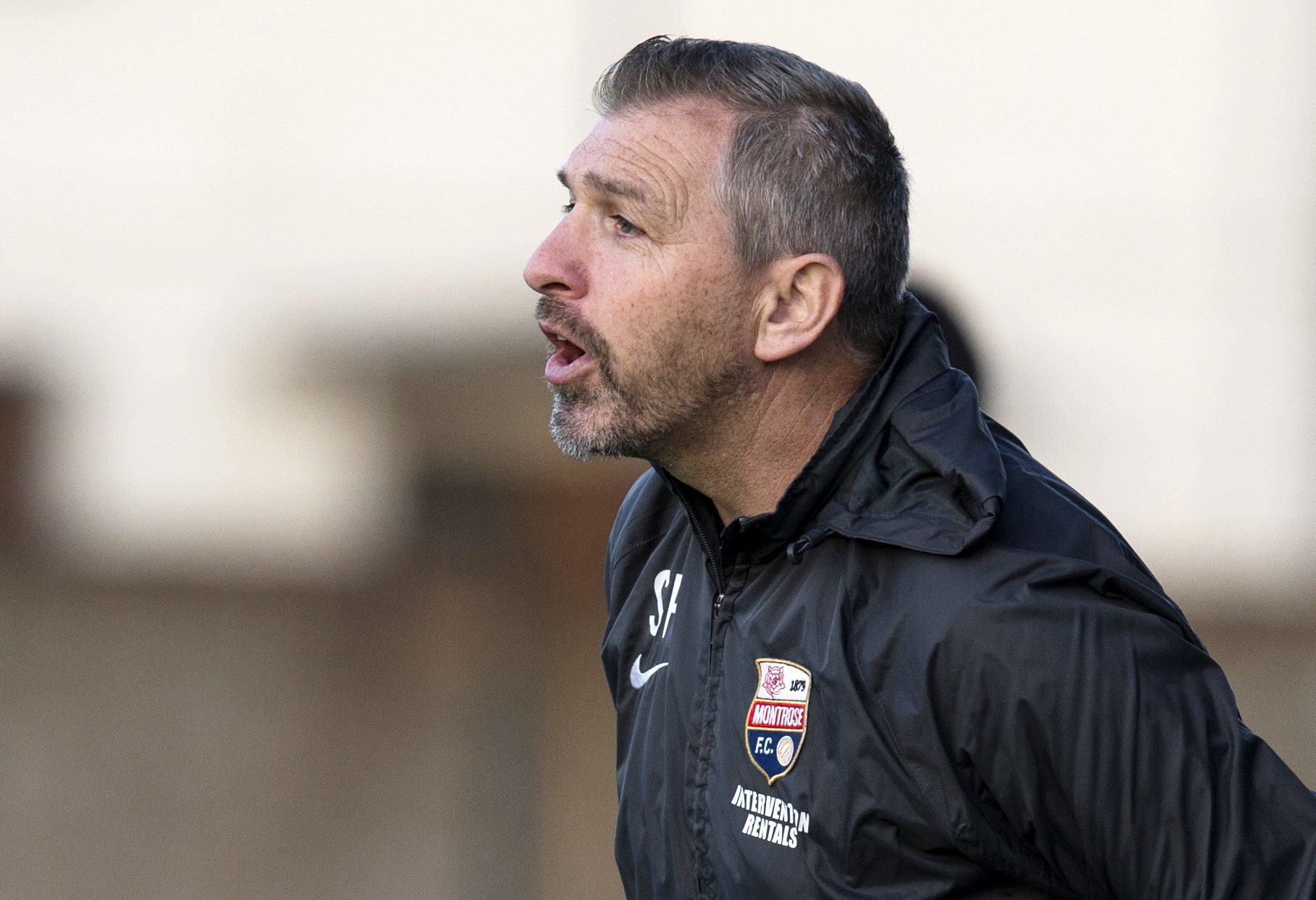 Walter Smith is being seriously considered for the vacant Scotland manager's job. Is that crazy talk or would it be a sensible move?
IR: Smith was a fine national coach first time around and has been one of the country's greatest managers but, perhaps even unfairly, it would be seen as a backward step to appoint someone who is just days away from his 70th birthday. The whole set-up needs new blood and freshened up.
NR: I am just astonished that a man of Smith's advanced years would even contemplate going back to all the hassle, stress and almost inevitable disappointment that goes with being the Scotland boss.