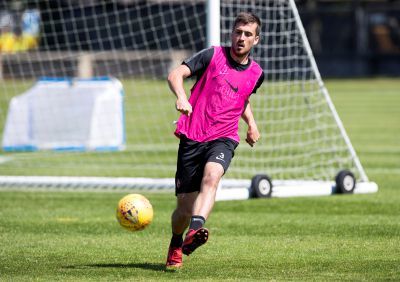 Dundee United's Callum Booth has endured a season from hell but now hopes those devilish days are behind him.
Booth joined the Tangerines this summer after going through a torturous time at Partick Thistle.
The left-back suffered a horrific knee injury in a clash with St Johnstone goalkeeper Alan Mannus in just the third match of the Premiership campaign last August.
An operation to repair a torn posterior cruciate ligament kept him on the sidelines for five months and by the time he got back into the Jags side in late January they were struggling badly at the bottom end of the table.
Relegation via the play-off final against Livingston would follow in May to put the tin hat on a nightmarish time for Booth.
Thankfully, United rode to the rescue by making a move for the out-of-contract former Hibs man.
Now Booth is desperate to consign his troubles to history.
He said: "I had been lucky in my career in that I had not had any serious injuries.
"However, I then had a clash with the St Johnstone keeper and I was out for five months.
"It was gutting, especially since the team was not playing well.
"It would maybe have been different if the team had been winning most weeks.
'But it was a frustrating time both on and off the park.
"A few of us came back in January but we could not keep the club up so it was really disappointing.
"If we had stayed up with Partick a contract may have been on the table for me but when we got relegated the budgets were slashed massively.
"I knew that would happen and all the boys who were out of contract were let go, which is fair enough because it's a business at the end of the day.
"A lot of my mates from Thistle are still trying to get a club and they've mortgages to pay and kids to look after. It can be a hard time.
"It is cut-throat, like no other job I can think of.
"So I was delighted to sign here just after I left Firhill.
"It's great to move to a really massive club like Dundee United and it's worked out well for me."
Booth was asked if, during the darkest days of the injury, he even considered going part-time.
He replied: "I am not at that stage yet that I've got to think about it.
"I'm only 27 but it's a crazy game.
"I know that I am lucky that I get to train in the sunshine in a beautiful place like St Andrews but the flip side of the job is the lack of job security," added Booth, who was happy to agree a two-year-deal with the Tangerines.
"I have been full-time since I was 16 so this is my 11th pre-season.
"You have to keep ticking over in the summer.
"You need to rest but after a couple of weeks you get back out there.
"Last season was a bit disrupted by injury so I had 10 days off then I was back out running.
"With joining a new club like United I wanted to hit the ground running so I kept myself in good shape."
Booth is expecting United to have to battle it out with a fair number of other clubs when the starting gun is sounded on the Championship race.
He said: "It is going to be really tough.
"Ross County have always got a huge budget and they are going to be up there.
"Partick still have some really good experienced players.
"There is also Dunfermline, who are a good traditional club with a big support.
"The same goes for Falkirk and they are signing a lot of boys right now.
"I've probably missed out a couple more teams but it's definitely going to be a really tough league again next season.
"There's no clear favourite to win it – not just now anyway.
"Hibs were three seasons in the Championship and Rangers took two attempts to get out of it.
"Just because you are a big club doesn't mean you are automatically entitled to go up again.
"You have to go out and earn it. You need to work hard, play well and hope to win automatic promotion."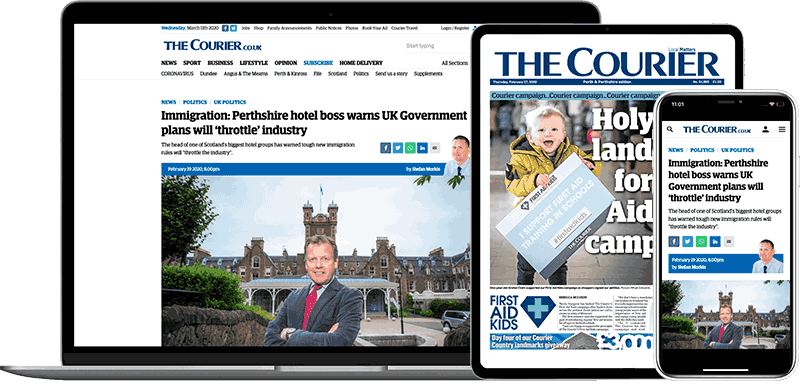 Help support quality local journalism … become a digital subscriber to The Courier
For as little as £5.99 a month you can access all of our content, including Premium articles.
Subscribe