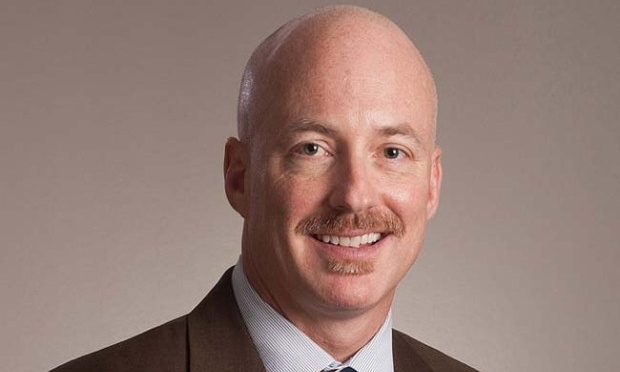 Dundee United boss Robbie Neilson has held his first formal talks with new owner Mark Ogren as the club's recruitment drive gets under way.
The Tangerines are expected to make former Celtic and MK Dons striker Aidan Nesbitt their first signing of the transfer window and there will be more to follow this month.
Neilson held a trans-Atlantic conference call with American business man Ogren and his son Scott just after the new year bells had died down and it is all systems go at Tannadice.
The manager confirmed: "Having spoken to the owners on Wednesday, they are really keen to push the club forward.
"That was the first time I spoke to them (since the buyout), apart from having briefly chatted before they took over.
"It went well. It's really important to have that relationship.
"They are coming over here in the middle of January when we will have another good chat.
"We were just on a conference call so it was quite difficult to get things across but it is clear they have ambitions to take the club as far as they can, which matches my own ambition.
"One of the reasons I spoke to him (Mark) was to explain that you have to have a relationship.
"You have to be able to make decisions and, when things are happening quickly, you can't wait too long to get it over the line.
"Relationships will evolve and they will build.
"It's not going to happen overnight but everyone is singing from the same hymn sheet and everyone has the same ambition for the club. So these are exciting times.
"You know his background, that he's got a couple of sports clubs in America.
"He is ambitious to push the football side now. He's got ideas about where he wants to take the club.
"It's a great time to be here and be part of it.
"The whole structure of the club is changing and there will be talks on that as time goes on.
"At the moment, I'm very very comfortable with the way things are progressing.
"The club are trying to create a structure that can take the club forward – and it's a structure I believe in.'
Neilson didn't get involved in a name game but he does seem only too willing to work with United's soon-to-arrive sporting director Tony Asghar.
"Football has evolved," added Neilson.
"It always changing and it's becoming like a proper business, as it should be.
"So you have levels in clubs, you have hierarchies, you have long-term planning in a club.
"Gone are the days when it was the local butcher made good and a manager running the club.
"It is all big companies, big sponsorship, big ideas.
"That's the way Dundee United are going and the way all clubs will go, if they have real potential.
"Football is getting bigger and bigger.
"Even in the Championship, we're a big club in this league and, if we do get promoted like we want to, it becomes even bigger again.
"There is so much in the background of football these days – the commercial side, dealing with agents, dealing with players – all sorts of different things.
"So the more experienced and good people you can get in, the better it is for us."
United could attempt to move on as many as half-a-dozen members of the first-team squad as well as send a few younger players out on loan.
Neilson added: "It's like anything football, in that if we want players in we need to move players out.
"Players understand the situation.
"I've been there as a player and manager.
"All they want is honesty. You are better telling them like it is.
"Players know it and understand it. They know you move on.
"We're working in the background to get things moving."
United welcome Partick Thistle to Tannadice tomorrow and the pressure is on after their shock loss to Alloa last Saturday.
Neilson said: "It's tough to get out this league – no doubt about it.
"As a big club, every time you go somewhere you're a scalp.
"That's why we need a level of player who can handle that expectation.
"We want to be in a position where not only do we get out of this league but to be able to push on for the top six.
"To do that you need to have a core of players who stay with you right through the journey.
"What you want is that base to get yourself out of the Championship and then give you a springboard for the next step.
"The players I'm targeting are ones I think can take us higher again."
United will have captain Fraser Fyvie available for the Jags game after he missed the defeat to the Wasps through injury.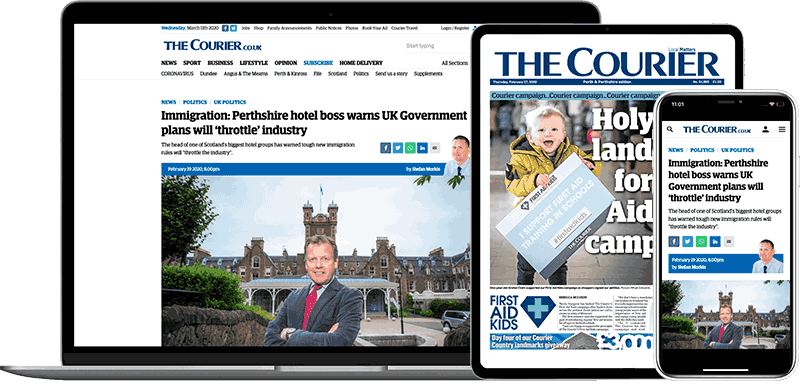 Help support quality local journalism … become a digital subscriber to The Courier
For as little as £5.99 a month you can access all of our content, including Premium articles.
Subscribe