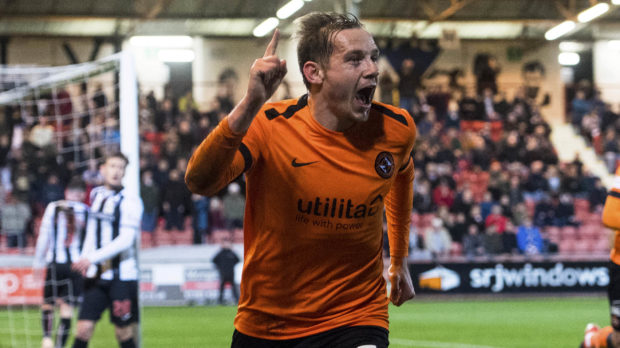 Peter Pawlett admits there has been a feeling of what might have been during Dundee United's promotion push.
The Tannadice midfielder heads north to Inverness today knowing United had chances to be in pole position in the Championship title race.
They head to the Highlands on the back of a morale-boosting comeback victory over Ayr United last time out but it is the dropped points that are still nagging away at Pawlett.
He said: "I think when you look back you are a bit frustrated.
"It is a case of what might have been. Personally, that is how I feel anyway.
"That's football, isn't it?
"There is nothing you can do about it after the event.
"All you can do is focus on winning that next game because it's not good to look back and be frustrated.
"We have to just look forward knowing that the door is still open as regards promotion.
"We've still got to hang on to that and go into the Inverness game trying to get another win."
Pawlett feels United have a few targets to set for the remaining weeks of the regular season.
"I think we need to keep everyone fit – that's important," he said.
"We also need that winning mentality so we have to put a bit of a run together and get our performances to the level we want them to be at.
"We have shown in glimpses – like the Ross County games and against Ayr United – what we're capable of but we need to do it over 90 minutes.
"The second-half display against Ayr is what we need to aim for.
"There have been times this season when we've been good in one half and not the other, so consistency is what we're after.
"We must be on the front-foot, with everyone full of energy and putting pressure on the opposition goal.
"It's difficult to defend against us when we play like that.
"We want to time it so we've got that going for the run-in and hit form at the right time."
As well as the team overall, Pawlett hopes that he can hit form at the right time too.
The former Aberdeen man added: "I think that's my 10th game now under my belt.
"When you start a season, after about 10 games you start getting to the right fitness level.
"I broke my foot at MK Dons at the start of this season so haven't played that much football.
"Now, though, I feel I am more at it.
"It is about how your legs feel and how your body feels.
"The season is coming to an end but hopefully we are timing it nicely.
"All the new lads are getting to that stage, with rhythm and fitness at 100% which augurs well."
ICT are looking to formalise their play-off spot today and add to their Scottish Cup victory over United, secured by a last-gasp winner.
Pawlett feels the Tangerines are ready for what the Highlanders will throw at them.
"Inverness are a difficult team to play against," he admitted.
"Even when we beat them 1-0 in the league before losing to them in the cup, it was a hard game.
"They win free-kicks and get everyone up the pitch.
"They've got good delivery into the box as well as some good players like Liam Polworth and Aaron Doran.
"They got through to the semi-final of the Scottish Cup which tells you they have quality within their ranks.
"In the cup-tie against us, I thought a draw might have been a fair result.
"We needed to switch on at the end of the game just to get over the line and get a replay.
"That was a disappointing result but we learned a lot that day about Inverness and the fact they're a good side."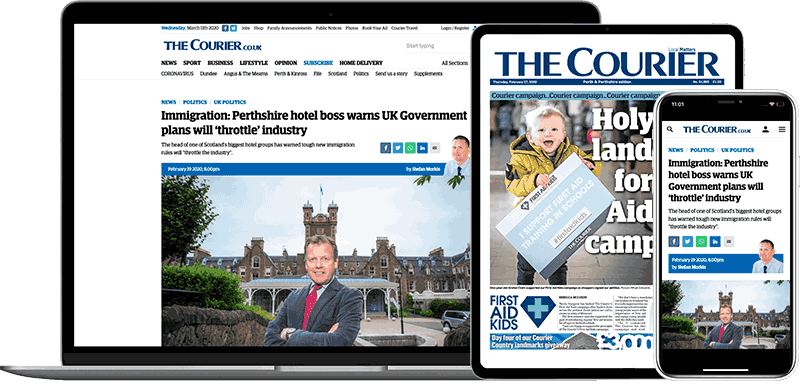 Help support quality local journalism … become a digital subscriber to The Courier
For as little as £5.99 a month you can access all of our content, including Premium articles.
Subscribe