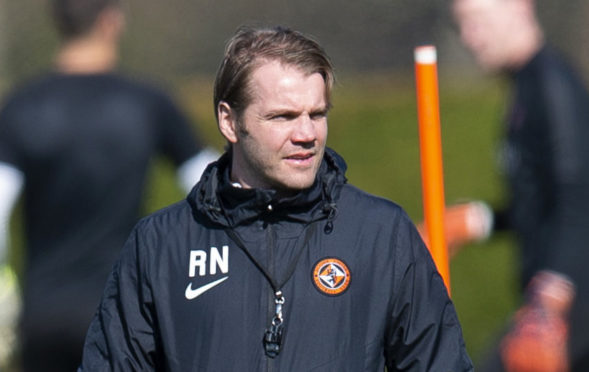 Dundee United manager Robbie Neilson will head to the Highlands today confident his team can beat whoever prevails in the play-off quarter-final.
Neilson will travel north with his notebook in hand ready to jot down any weakness he finds in either Inverness Caley Thistle or Ayr United.
It is ICT who are sitting in the box seat, having secured a 3-1 first leg advantage at Somerset Park on Tuesday.
The Tangerines, of course, await the winners in the Premiership play-off semi-final, with those fixtures taking place next Tuesday (away) and Friday (home).
While the other clubs have been battling it out on the pitch, the United squad have enjoyed a couple of days off with their families before resuming training at St Andrews.
That "me time" is a consequence of ending the season as runners-up.
It certainly seems to be a relaxed United camp and Neilson is relishing what he hopes will be four remaining fixtures before promotion can be celebrated.
He said: "The wee break has gone well. The boys had a couple of days off and then we have got stuck back into training.
"Everybody is fit so it will hopefully be a nice build-up.
"It makes a difference to have everyone back because it gives you good options for the starting line-up and for the bench.
"I feel finishing second is massive. It gives you a break when the third or fourth team would have to play six games in 20 days to get up.
"It is very important that we take advantage of that.
"I am going up the road to watch the return match between Inverness and Ayr.
"Those two teams play a little bit differently so it's more about how we play against whoever gets through.
"It is about putting out your strongest team, maybe with one or two tweaks to take the opposition into consideration.
"I also watched the first game and I was impressed by Inverness.
"I thought they deserved their win. There was a period when they looked very comfortable in the game then Ayr got a goal back and it became a wee bit edgy.
"Both teams are very good away from home so I expect Ayr to have a good chance up there.
"As for Inverness, we were disappointed with the two goals we lost in the cup game at Tannadice. At the first one, (Joe) Chalmers came in and it was a great finish, to be fair, and then at the second one we just switched off at the end.
"ICT have a good record in these types of games but from our perspective we went up there and beat them in the league so we'll just have to wait and see who we face next Tuesday."
Neilson is pretty sure his players will last the pace and deal with the pressure of the season finale.
He added: "I think we should be fresh for these matches.
"I watched the Ayr-Inverness game and you could see boys start to tire after 50, 60 minutes.
"Also, both teams have a few injuries, whereas we have a group of guys who came in in January and have probably only played 25 games in the whole season while other teams have players who have been involved in 50.
"So I think that could make a difference at this late stage of the season.
"As for nerves, that is part of being a football player. You want big games and big crowds in front of the TV cameras.
"It's great and we have a lot of players who have played in those environments before so they will be comfortable going into it."
It would mean the world to Neilson to be the manager to take United back to the top flight but he isn't taking anything personally.
"My job is to get the team up so the most important thing for me it to achieve that," he said.
"It is more about Dundee United as a whole rather than anything personal and it would be great to do that.
"Most important of all, it would be great for the fans because they have had a tough almost three years now and they are desperate to get back up again.
"The players are desperate to do it as well."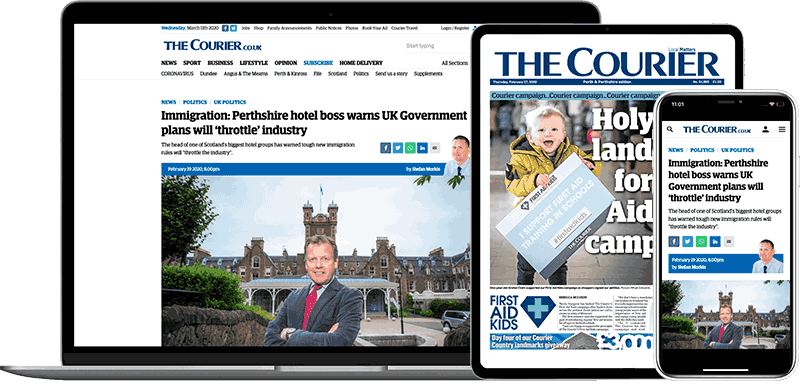 Help support quality local journalism … become a digital subscriber to The Courier
For as little as £5.99 a month you can access all of our content, including Premium articles.
Subscribe