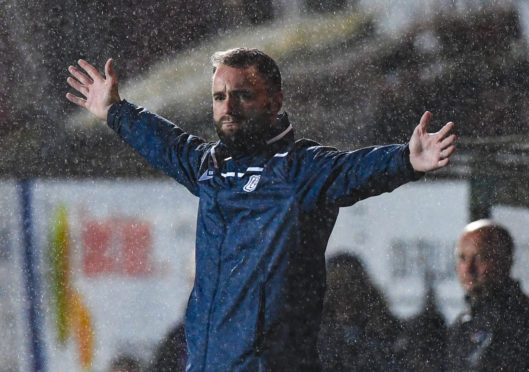 In this week's Talking Football Ian Roache and Eric Nicolson have the last word on the Dundee derby and its implications, as well as assessing deadline day for St Johnstone.
Let's mop up the derby on Friday night. A seven-point gap between Dundee United and Dundee – how big a burden is that for the Dundee players?
IR: It is considerable at such an early stage of the season and far greater than any of us would have forecast would be the case at the start of September. United have to keep it going but they look like they can, even with a challenging trip to Ayr coming up next in the league. The Dark Blues, meanwhile, simply can't afford to lose any more ground and that puts them under intense pressure in every game. They also have to worry about having four clubs between them and the Tangerines in the table.
EN: This was my fear for Dundee as far back as last season's play-offs when Dark Blues' fans were (understandably) taking great delight in United's failure to go up. Their chances of automatic promotion would have been much greater without United in the league. Every week Dundee's result will be compared to their city rivals and that will only stop if United get so far in front that they can't realistically get caught.
United fans have talked about their wish to see Robbie Neilson 'take the handbrake off'. Is that what he did on Friday and is it the way forward for this side?
IR: The supporters will have loved hearing young Louis Appere reveal that they were told to go out and "batter" their city rivals and make a statement. They certainly did that. I also think it was a big plus for United that it wasn't another Lawrence Shankland show in the derby. They had four other scorers, including young Appere, and that told their Championship rivals that they have more than one man to worry about when they play United this season.
EN: United's greatest strength is their attack and yes, they should be looking to blow teams away in this division. I do think that Neilson has been a bit cautious at times. This result will not only instil belief in him and his players that they can run over the top of any team in the league, it will also put fear into their opponents.
Did James McPake make a mistake leaving Finlay Robertson out?
IR: You can say in hindsight that it was a mistake because Dundee didn't win the game but I'm sure McPake thought long and hard about the wisdom of throwing a 16-year-old into the hurly-burly of a derby. I did think that McPake would have picked him, however, and that was the most surprising thing for me when the team-sheets arrived in the Press box before kick-off.
EN: What is Talking Football for if it isn't a bit of wise-after-the-event reflection! I would have played him.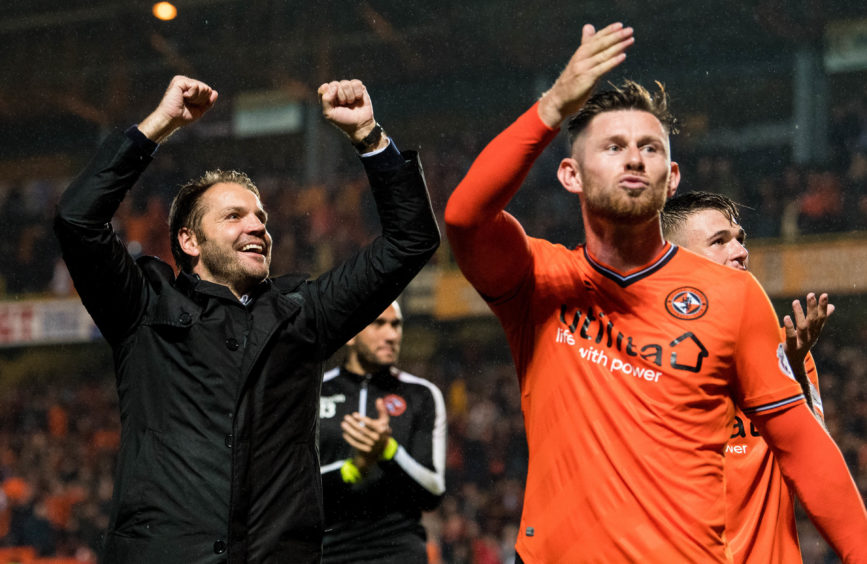 Is Calum Butcher turning into a better option at centre-back than Mark Connolly?
IR: In the two games (against Dunfermline from the start and Dundee during play) where he has replaced Connolly, Butcher has looked the more assured player in the central defensive role. However, Neilson won't want to lose the tough-tackling Englishman from his midfield. As we all saw on Friday, he is a key part of this team playing in the centre of the pitch and I still believe Neilson will pick a fit Connolly ahead of Butcher at the back.
EN: We might get the chance to find out if Connolly's hamstring injury keeps him out for a while. I'd be tempted to give the Reynolds-Butcher partnership an extended run.
Be honest, who saw the rise of Louis Appere coming and is he a star in the making?
IR: Funnily enough, twas I who did a story on an even younger Louis when he was on trial at Roma of all places so I have kept an eye on his progress since then. That said, the player admitted he had to pinch himself having scored a great goal in a 6-2 derby win over Dundee so I can't say I forecast this level of fairytale. Anyone who watched United's earlier games, though, could see how well he was linking up with Shankland so I haven't been surprised to see him stay in the side.
EN: I saw him in action at East Fife in United's first pre-season friendly. After making an immediate impact, Appere's story has been a classic case of a player taking his chance and of a manager being open-minded. What a contrast he has been to Osman Sow.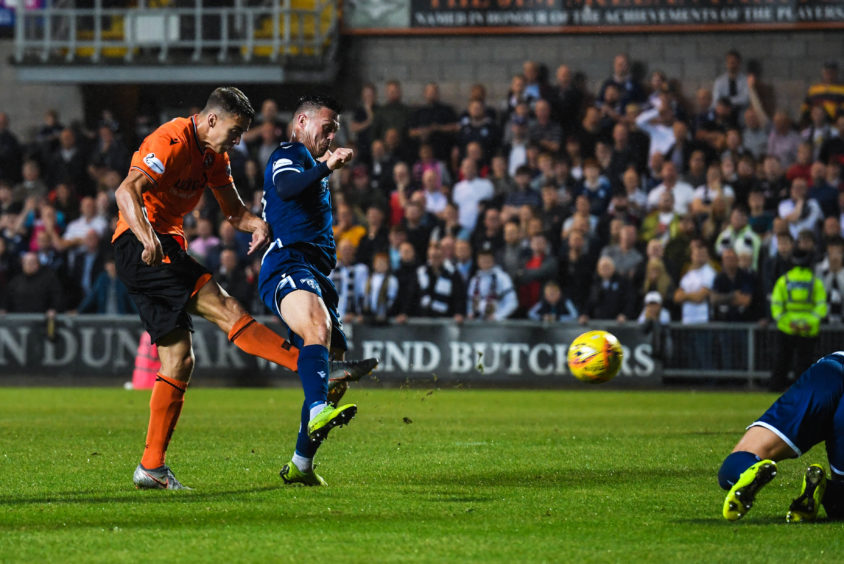 What's your take on the comings and goings (mainly goings) at Dens and Tannadice?
IR: My take is, why does it have to be midnight on a Monday before all this is sorted out? The English Premier League, not always a source of sense, closed their window at 5pm on a Thursday. I'll never understand all the last-minute stuff. For example, is there anybody out there who did not expect Craig Curran and Andrew Davies to leave Dundee or Frederic Frans and Fraser Aird to exit Tannadice? Osman Sow's departure was less predictable but still not a shock.
EN: My only surprise is that United now look a bit light at centre-back. There really isn't much cover at all if Connolly's hamstring doesn't heal quickly.
Do you expect either team to take the Tunnock's Cup seriously?
IR: It should not be a case of disrespecting the competition but both clubs should field young line-ups and, if they go out, then accept it and move on. It's not a priority for either side.
EN: It says it all about a competition that if you're Dundee or United you're better off getting out of it as quickly as possible.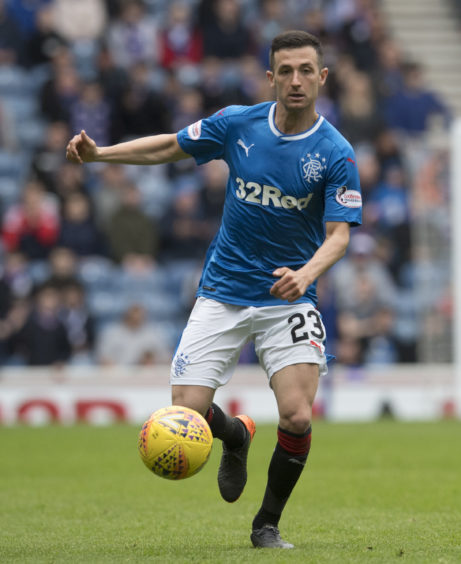 A poor result but a good end to the transfer window for St Johnstone?
IR: Yes, that looks like good business for Saints. They have come through in the end, with Stevie May, Anthony Ralston and Jason Holt all quality players.
EN: May and Holt were Tommy Wright's main targets so Saints got there in the end, as they often tend to do. I'm confident May will do well, and Ralston really impressed me in his loan spell at Tannadice. On the face of it, Holt looks like an excellent signing but you would have said the same about Sean Goss, and that loan didn't work out at all. Holt is a more natural style fit for Saints, mind you.
Put your Scotland hat on……what do Steve Clarke's men need from the Russia and Belgium games and what will they get?
IR: As a result of the Kazakhstan calamity, they need to win both games but my prediction is a scoring draw against the Russians and a heavy defeat from the Belgians.
EN: I think we'll beat Russia and lose to Belgium. Which will leave us still playing catch-up and needing at least a draw in Moscow to get us back in the game.