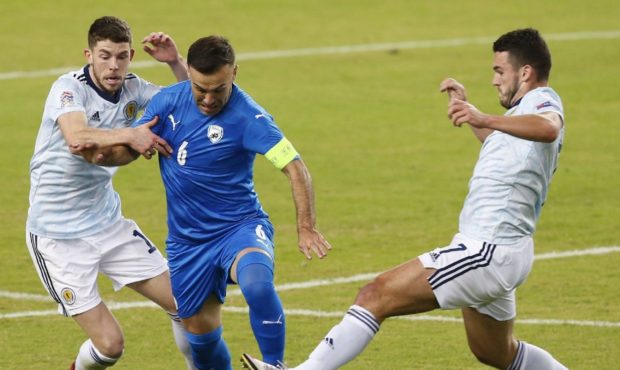 For his 17th game in charge, in the 18th month, we could finally say it.
This was Steve Clarke's best team.
Since Alex McLeish's successor picked his first starting 11 to take on Cyprus at Hampden Park in June 2019, with the national side at an all too familiar snake's belly low ebb, some have fallen out of contention completely. Others could fairly be described as squad fillers.
Given all the chopping and changing, ins and outs and ups and downs of the Clarke reign thereafter, it felt like a significant moment in time when the team lines dropped an hour-and-a-bit before kick-off in Israel.
The men who were tasked with finishing off the Nations League campaign were the very same men who secured qualification for Euro 2020 six days earlier in Serbia.
Clarke saw several of the eight who featured in the match in between play very well. But he went back to his heroes of Belgrade.
As he succinctly put it: "It was the best team last Thursday, it's the best team tonight."
And even though that best team ended the international season in defeat, Clarke won't have been put off the idea of sticking with it when the next one resumes in March – and then in June.
They got an hour together as a unit and in that time there was more good than bad.
If you had offered Clarke dominance of possession and at least half-a-dozen good chances of scoring, he'd have taken it.
The shortcomings weren't big ones – and they were understandable.
The two players who are on the steepest learning curve were both outstanding in the play-off final but they are still getting used to positions they don't normally play for their clubs. Ryan Christie and Scott McTominay.
Christie, deployed just off Lyndon Dykes again, was proficient at getting on the ball in the first half, with most of Scotland's best moves going through him.
Decision-making let him down, however.
When he should have put his attacking partner through, he opted to go alone and then shot from too far out with a one out of 10 opportunity.
And when he should have pulled the trigger in the box, hesitation cost him a goal.
McTominay's value as a ball-playing centre-back who can get the team up the pitch when under pressure in the defensive third and also support offensively with pinpoint crosses from the right was evident once more.
But for the counter-attack goal that sunk the Scots just before half-time, he looked every inch a midfielder out of position when he left too big a space between himself and Manor Solomon as he was back-pedalling and fatally got his body position wrong.
How Clarke would love Neil Lennon and, even more so, Ole Gunnar Solskjaer to play the duo in their Scotland positions. But that's not how it works.
In this triple-header the Scots were the more dominant team in all three matches, yet only had one goal to show for it.
Let us all be thankful that it came when it was needed most.
In the two post-Serbia performances there was a drop-off in physical intensity and mental sharpness. There can be no denying it.
Had the Slovakia and Israel fixtures preceded the night of nights, maybe Clarke would have an 11-game unbeaten run to his name rather than a two-game losing one.
He is now managing a team that can be relied upon to follow his instructions and be competitive against decent to good sides.
That will be the case in the Euro finals.
And, with no prospect of lethargy diminishing their effectiveness as has been the case in recent days, these players will have a realistic shot at following up their achievement in becoming the first Scottish side to participate in a championship finals in 23 years by breaking new ground and getting out of their group.
What a joyous state of affairs that is.
Keep the faith. Steve Clarke will.
ERIC NICOLSON: Scotland boss Steve Clarke will stick with Oli McBurnie but debating striker's football worth – and ignoring Twitter sideshows – is perfectly valid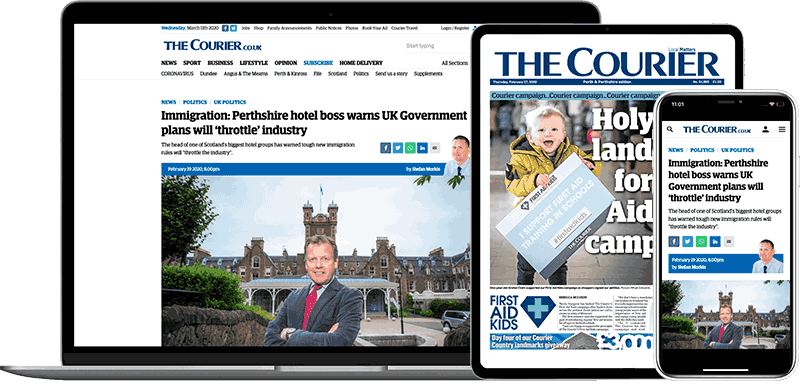 Help support quality local journalism … become a digital subscriber to The Courier
For as little as £5.99 a month you can access all of our content, including Premium articles.
Subscribe