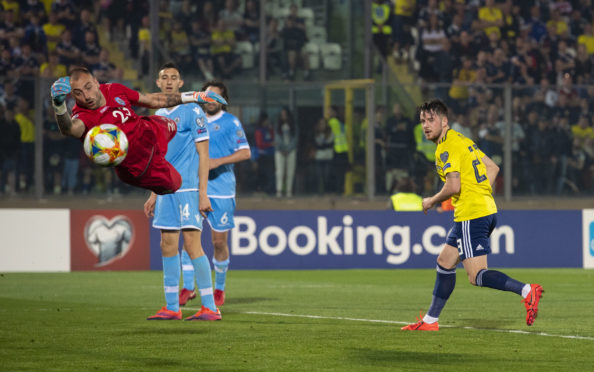 Marc McNulty's pride in becoming a Scotland international is matched only by his determination to make sure the call-ups and caps keep coming.
The Hibernian striker's career up-turn has been a fast and steep one.
From not getting picked to play football with his club a few weeks ago he is now getting selected to play football for his country.
Even though he passed up a couple of good chances to score against San Marino after coming on for the injured Callum Paterson – and three points from two games isn't the start Alex McLeish's men were seeking – the positives by far outweigh the negatives of McNulty's week away with the Scotland squad.
"Two months ago I was training in the under-23s with Reading," said the 26-year-old.
"The manager there wouldn't let me train with the first team and told me to find something else.
"It's the complete opposite for me now. Playing for your country is the stuff of dreams.
"Football can change very quickly for good and bad. I stayed positive over the rough couple of months and now I'm buzzing.
"I'd love to play more for Scotland. It's been a great experience and has given me the taste for it."
McNulty added: "It feels brilliant to be a Scotland player.
"I was delighted to get on the pitch. After getting my call-up it has all been a bit surreal.
"I've really enjoyed being away with the boys but everybody in the camp knows we can do better.
"Our performance wasn't the greatest but it's a proud moment for myself and my family to play for my country.
"My dad made it out. My brother and two mates flew over as well. Like I said, it was just as proud a day for them as it was for me.
"Mind you, I think he (his father) was booing me when I missed those chances!
"I could have had a hat-trick, never mind one!
"It was one of those days in front of goal. On another night I could have had three or four.
"I need to be more ruthless."
McNulty played an important part in Johnny Russell's goal on Sunday, selling a dummy as the ball came across the box. And it was at a point of the game when it didn't look like a second was coming for the Scots.
"Of course I thought about taking it myself," he admitted.
"I'm like any striker. It was slightly behind me and I knew Johnny was in a better position so I left it, which was the right thing to do."
On the double-header as a whole, McNulty reflected: "The performance at Kazakhstan was unexpected. We knew it wasn't good enough but we didn't dwell on it.
"Expectations were high for us to bounce back well and it was a case of the fans wanting 10 or more goals.
"We were never going to make everybody happy.
"The important thing was we went away with a win, which we did.
"The fans spend their money and the boys appreciate their support.
"A few of the supporters weren't happy at the end and they're entitled to that. That's football."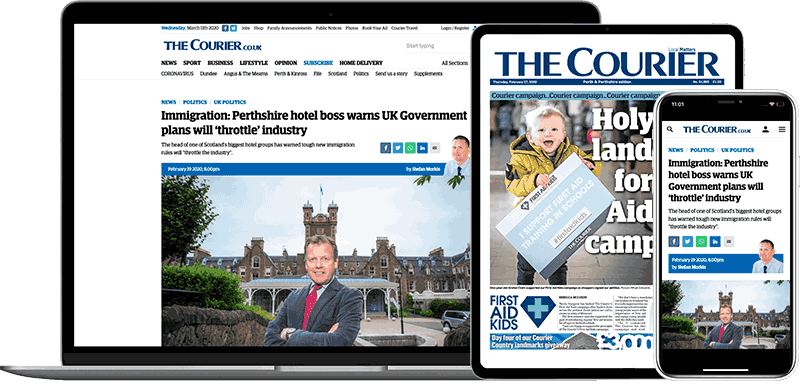 Help support quality local journalism … become a digital subscriber to The Courier
For as little as £5.99 a month you can access all of our content, including Premium articles.
Subscribe