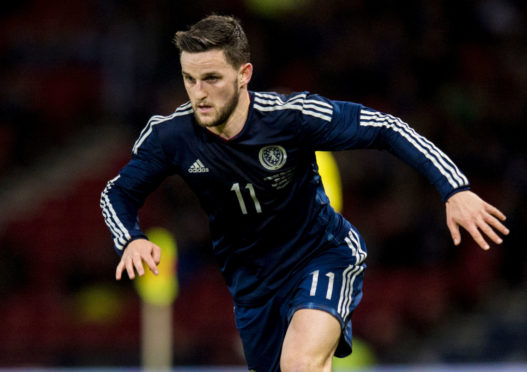 With Tommy Wright slashing the average age of his squad over the last couple of seasons, there was certainly plenty of scope for Callum Davidson to nudge it back up a little bit.
The St Johnstone manager is hoping Craig Conway's vast experience will benefit his youthful team in the new Premiership campaign.
The former Scotland international, 35, is set to sign a one-year deal with Saints after impressing in training and bounce games over the last few weeks.
And he is in line to make his debut against his old club Dundee United in the Tannadice league opener at the weekend.
"Hopefully we will get something done before Saturday," said Davidson.
"I think he has vast knowledge of the game and experience. He has played at a high level for a long time.
"Craig has quality. In the final third I am always looking for that bit of quality to produce goals.
"He works extremely hard. He runs without the ball, which for me is a big thing.
"He will bring that bit of experience and that bit of composure and calmness to the team."
Davidson added: "I know myself as a young player when I was here, the older boys helped me massively.
"So I think it is important I have those players in the squad that will bring the young ones through."
After enjoying an excellent career across the border post-United with the likes of Cardiff City and Blackburn Rovers, there is no sign of Conway's effectiveness waning.
And the fact that Chris Burke, who is a year-and-a-half older, has been a regular starter with Kilmarnock and a productive creator of chances since his return to Scotland also bodes well.
"I'm not an ageist manager," said Davidson. "I played until I was 37 myself so I'm not one of those who just because he is over 30 I won't sign him or I won't play him.
"It would be stupid of me not to do it and it is great to see the likes of Chris Burke producing the form he is at Kilmarnock and hopefully Craig can replicate that here.
"I just spoke to my friend from Salford (Conway's last club). He spoke very highly of him so that was basically one of the main reasons – I trust his opinion.
"I know Craig from beforehand anyway. I have seen lots of games over the last couple of years.
"I have watched a lot of games on Wyscout with him and have spoken to a lot of people."
One Dundee United player Davidson and his backroom team have seen a lot of is Lawrence Shankland.
The Saints boss doesn't believe it will be a case on Saturday of stop Shankland, stop his team, however.
"He's a good player but there are other players who are good players as well and we need to keep an eye out for them," said Davidson. "It's not just Shankland.
"Lawrence has done excellently to rebuild his career since he was at Aberdeen. All credit to him. In my time at Dunfermline for three to four months, he was at Ayr.
"He is just an out and out goalscorer. That's what he's got. He's got an eye for goal. He always seems to be in the right position.
"It will be a big season for him, a big test for him.
"He has played extremely well since he left Aberdeen. He has revived his career."
Davidson has inherited a strong group of strikers from Wright, all of whom were in good form at the end of last season.
"You talk about Shankland, but I have May, Hendry and a few others, Kane as well," he said. "They are my main three strikers.
"But I'm looking for goals from all round the team. When you look at successful teams you need goals from set-plays, you need goals from counter-attacks and you need goals from people in the box.
"I think it is all over the pitch and I am going to ask the team to get goals from everywhere.
"I think obviously the front three will be the ones who actually score the most goals, but I need other players to actually chip in and contribute, which will make a successful season."
St Johnstone and Dundee United will both have the surprise factor on Saturday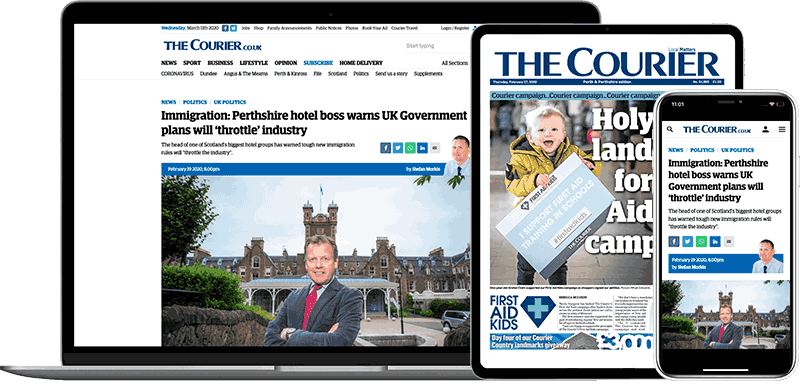 Help support quality local journalism … become a digital subscriber to The Courier
For as little as £5.99 a month you can access all of our content, including Premium articles.
Subscribe