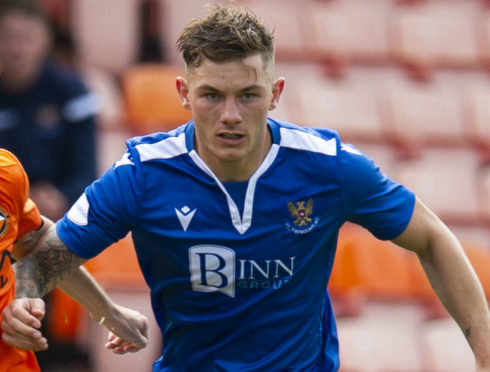 Callum Hendry's four Premiership starts in a row represent career progression for a supremely-gifted young striker who has by and large constructed his reputation on the back of impressive impact cameos as a substitute.
If that sequence is to remain unbroken for a while longer, you suspect something will have to change.
That may have to be the system he is playing in, that may have to be the personnel deployed around him or it may have to be his own game.
Because at the moment when it comes to gauging why St Johnstone's attacking fluency and potency isn't all it could be, it is not easy to determine which of the three should be the main focus of attention.
The first place to start is the Hendry of last season. Although he is nowhere near a polished product yet given the years he lost to serious injury as a teenager and the relatively low number of minutes in men's football he has played for his age, we've seen enough of the 23-year-old in a Saints shirt by now to suggest that he has shone brightest in a two-up-top formation and scored most of his goals from on-point crosses.
Of his seven top flight goals last season, five came from balls into the box from out wide, three of them to the near post, one to the back and one in the middle. The other two were typical number nine finishes – lashing an instinctive shot home from outside the box against Motherwell when the ball dropped invitingly for him and getting on the end of a Stevie May headed assist before out-running Rangers centre-back Nikola Katic and guiding a low shot on the angle past Allan McGregor.
Apart from a couple of long-range shooting opportunities and a Liam Craig cross dropped by Danny Rogers that fell to him at Kilmarnock, there have been no comparable chances missed in the early weeks of this campaign.
Playing without a conventional strike-partner, for the most part in a 5-2-3, Hendry wouldn't have expected to benefit from knock-downs and flick-ons as he did at the back end of last season with May or Chris Kane at his side. But he would have hoped for service from the flanks that would encourage a trademark well-timed run.
Thursday night's match against Aberdeen would have been a particularly frustrating experience for him.
Saints had a strong grip of the game in the first half but not once did their crossers get beyond a Dons full-back and hit the byeline (Derek McInnes' men did very well in committing numbers to wide areas to prevent overlaps, it has to be said). And, more significantly, all five of the balls that did come into the box in that opening 45 (Danny McNamara three, David Wotherspoon one and Jamie McCart one) were comfortably dealt with by the opposition defenders before they got anywhere near to Hendry.
Ironically, by the time Saints played to Hendry's strengths with their quickest and most effective switch of play from one side of the pitch to the other and Scott Tanser then sent over their best cross of the match, he had been substituted and Tanto Olaofe didn't show a centre-forward's instinct to throw himself into the danger area.
And his left foot half-volley that struck a post, albeit after getting the ball under control with the help of an elbow, was the sort of high tariff technique not many of his Premiership peers can boast.
That's the background Hendry's game needs to be assessed against – and he hasn't shirked the dirty work of shutting down defenders and drawing fouls – but there have also been occasions in the first few fixtures, Aberdeen among them, when he has been careless with his one-touch link-up play and wasteful with good offensive opportunities. The prime example of the latter was the first half three-on-three counter-attack sparked by Liam Craig turning over possession in midfield and then Hendry choosing the wrong option by going alone and not spotting his team-mate's run outside him.
Also, perhaps more than anybody in the Saints team, Hendry had cause to curse the premature curtailment of the 2019/20 season.
One short of double figures for goals in all competitions, he was just starting to shed the 'supersub' tag and convince Tommy Wright that he had arrived as a 90-minute top flight footballer.
Callum Davidson played an important part in bringing Hendry to Perth from Blackburn Rovers three years ago but he has a different preference in the way he sets up his attack to Wright. And when your starting centre-forward hasn't been getting shots on target in the penalty box in all four games to date, the manager is naturally going to have possible selection alterations on his mind.
With Kane and May expected to be available soon, perhaps even for the Hibs game on Sunday, options are opening up for him.
Which brings us to a significant crossroads moment for Davidson and, by extension, Hendry.
The back five has been working pretty well so that's likely to stay as it is but does the Perth boss tweak his formation from middle to front and give Hendry an out-and-out sidekick more likely to enable him to flourish? Or does he sit his top goalscorer of last season on the bench for a spell and start the process of giving May and Kane their chance to prosper in the 5-2-3 or maybe even deploy Michael O'Halloran through the middle?
Either way, Hendry will be a better, more rounded, player for this experience.
It's one thing coming off the bench and changing a match against tiring legs and tiring minds. It's another shouldering the responsibility of being your team's chief attacking focal point from the start on a regular basis.
Wright expertly plotted Hendry's development and Davidson will do the same. Forward rotation at McDiarmid Park may soon become the norm once more.
McInnes was addressing his own side's issues on Thursday night when he made the post-match comment: "Sometimes your team is as good as your number nine. Everything becomes more difficult if you don't have that striker."
In football, for all that fashions and tactics change, it has ever been thus.
And how best to advance St Johnstone from a well-organised unit which can control possession and dictate the tempo into one with a more dynamic and creative top-end will be occupying Davidson's thoughts and planning more than anything else just now.
St Johnstone boss Callum Davidson happy with overall performance against Aberdeen and saw good signs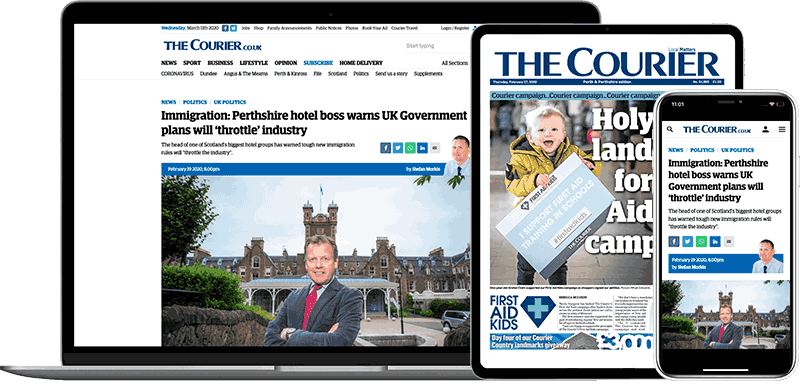 Help support quality local journalism … become a digital subscriber to The Courier
For as little as £5.99 a month you can access all of our content, including Premium articles.
Subscribe