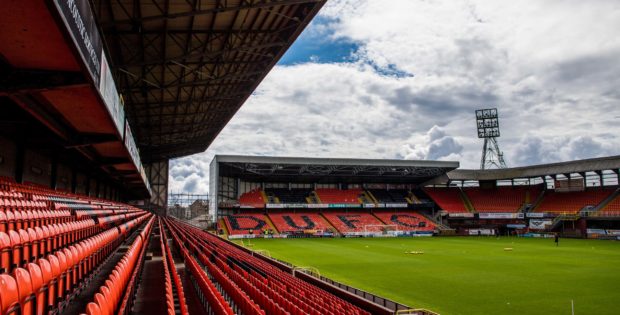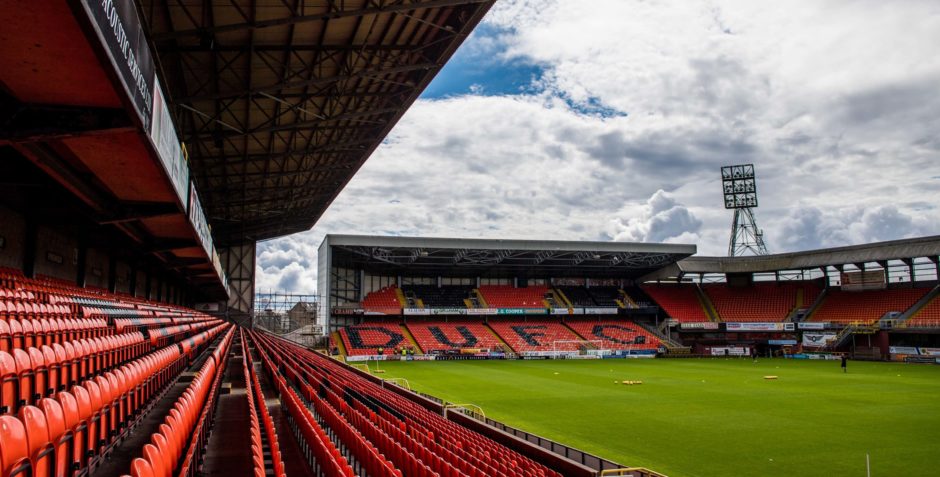 A great many Celtic fans, going by my Twitter account, have a real soft spot for Dundee United and appear to have greatly missed their trips to Tannadice.
Many tell me that they enjoy it more than any other away game and talk warmly of the pubs like the Clep Bar, or Frews, which they've visited for years and have always been warmly welcomed into.
It's one of the more endearing aspects of a tribal sport.
But even without fans, any warmth will be in abeyance for 90 minutes on Saturday evening when Dundee United will truly know that they're back in the big time.
Perhaps that soft spot of some Celtic fans for United comes mainly from their older supporters, as the incredible European achievements of Jim McLean's great teams resonates more deeply in a much-changed football world, where such astonishing feats are now impossible to contemplate.
Whatever the reason, and with due respect to those teams United have met this early in the Premiership, a visit from Scotland's most successful club is a special occasion and a very severe test of credentials.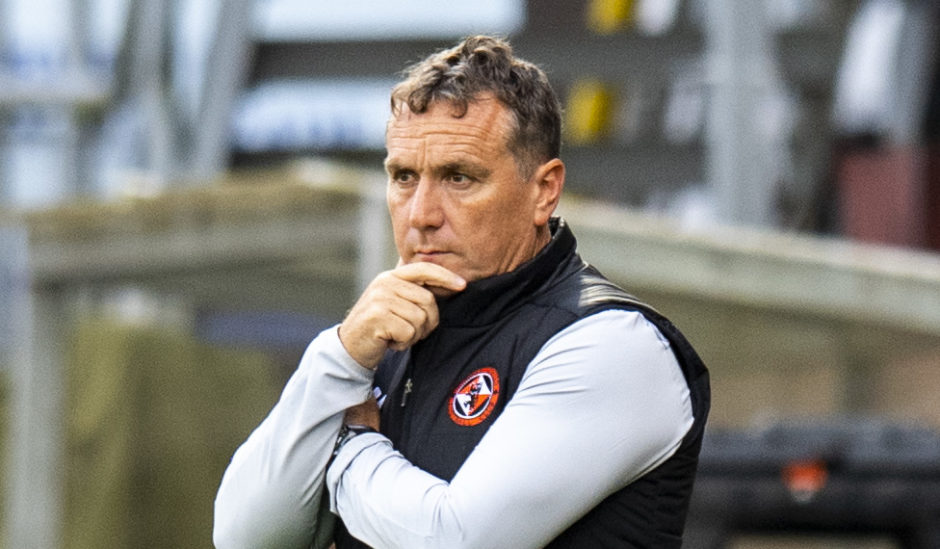 Neil Lennon's team, chasing a record tenth title in a row, emerged midweek after two postponed games to blitz KR Reykjavik 6-0.
In Odsonne Edouard, United will face a talent of sublime quality.
With feet like quicksilver and a Dalglish-like ability to ghost past opponents, the Frenchman will require the ultimate concentration levels from the home defence.
Trying to contain a player already rumoured to be set to attract bids of around £30 million (over six times United's turnover) from Leicester City proves how much of a step up in quality this fixture is.
The odds heavily favour the Glasgow side.
In 236 meetings just 42 have been won by United, with 140 games going the way of the Parkhead team.
There have been some great jousts between the pair though.
United won their solitary top title by one point in season 1982/83 from Celtic, and were the only club to beat them, both home and away, under Jerry Kerr's management, in their 1967 European Cup-winning season.
History doesn't win matches but it regularly shows that the Tannadice side have shown the kind of fighting spirit to run their much bigger opponents very close on many occasions.
These are early days under a new manager at United, but there are signs of that type of spirit stalking the corridors again.
---
In the Championship the return to action surely can't come quickly enough for Dundee and Arbroath.
Players need to be training and playing together to solidify that special team bond, never mind the requirement to generate cash, atmosphere, and a sense of community again.
Fans, albeit in limited numbers are set to return to Scottish football, and that will be a boon to the Championship which has been in deep hibernation and has consequently suffered from a lack of publicity, and visibility.
Scottish football, at heart, is mainly a community endeavour and it'll be a huge relief to see that that sense of purpose returning to Dens, Gayfield, and all the other grounds.
Dundee United boss Micky Mellon has his say on Lawrence Shankland transfer talk as he delivers update on striker's injury