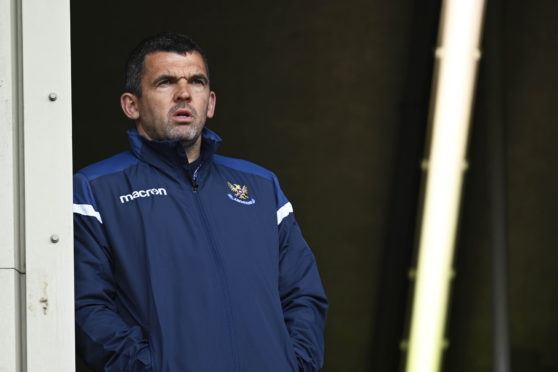 The bucket of cold water poured on Scottish football by the governments both north and south of the border has altered the transfer landscape for St Johnstone manager Callum Davidson.
The news that the return of supporters into stadiums has been delayed as a result of a worrying rise in coronavirus cases has come as a "huge blow" to the Perth boss as far as a Premiership match day experience is concerned.
And it may also impact his hopes of making one more signing before the window closes at the start of next month.
"We've got one of the smaller squads in the league," said Davidson. "It's important that you don't over-spend. The last thing you want is players not getting paid and wages being deferred.
"One thing about St Johnstone – we may be a smaller club with a tight squad but everybody gets paid and we're all very grateful for that.
"The chairman (Steve Brown) understands the game and the financial side of it. This are strange times and you just have to roll with them.
"The news about no fans is going to make it (another signing) quite difficult. There are obvious financial implications across the whole of football – especially at smaller clubs like ourselves. We'll find it hard.
"We just need to make sure the club lives within its means and is still there come the end of the Covid era."
Davidson, who has yet to manage a Saints game with any of the club's supporters cheering his team on, added: "The players miss crowds massively.
"There's no question that fans make a game. They create the atmosphere and the drama. Players perform to their potential on the back of that.
"For me, it's a huge blow.
"We all want supporters back. It has been delayed and hopefully it doesn't get delayed for too long."
Craig Bryson, meanwhile, has a chance of being in Davidson's squad for Saturday's trip to face Livingston.
He reported: "Craig wasn't well at the start of the week. He's nearly there, so he will probably be 50/50 for Saturday.
"With a wee bit of illness at the start of the week we couldn't take any chances. He'll be there or thereabouts for Saturday.
"He's a fit lad. You'll know that if you've seen him play. He's a very fit lad.
"He's like a Murray Davidson who doesn't need much training to be back involved in games."
The players needing game-time saw friendly action on Tuesday.
"We played Hibs yesterday," said Davidson. "Zander (Clark), Murray and Kano (Chris Kane) all came through the game well.
"It was a real positive for me to get them another 90 minutes again. It will put them all in contention for Saturday."
The club are currently taking pie box orders for next weekend's game against Celtic.
The deadline is 4pm on Wednesday, collections are to be made on Friday October 2, 12 noon to 2pm, the options are steak & chorizo, steak and gravy, macaroni and Scotch Pies, the minimum order is six (costing £12) and a Bovril 10-pack costs £10.
St Johnstone boss Callum Davidson wants one more signing before transfer window closes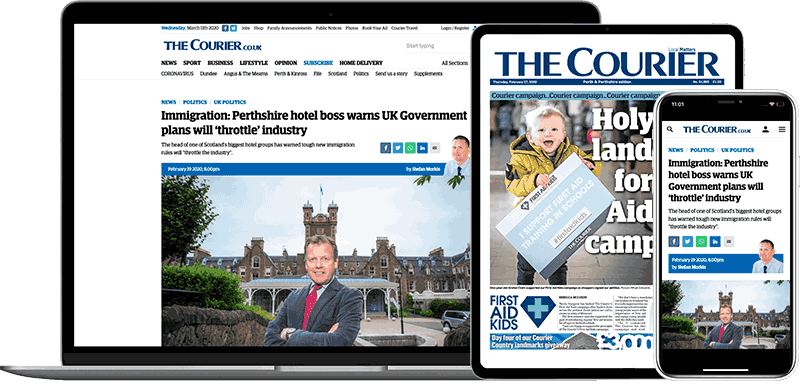 Help support quality local journalism … become a digital subscriber to The Courier
For as little as £5.99 a month you can access all of our content, including Premium articles.
Subscribe