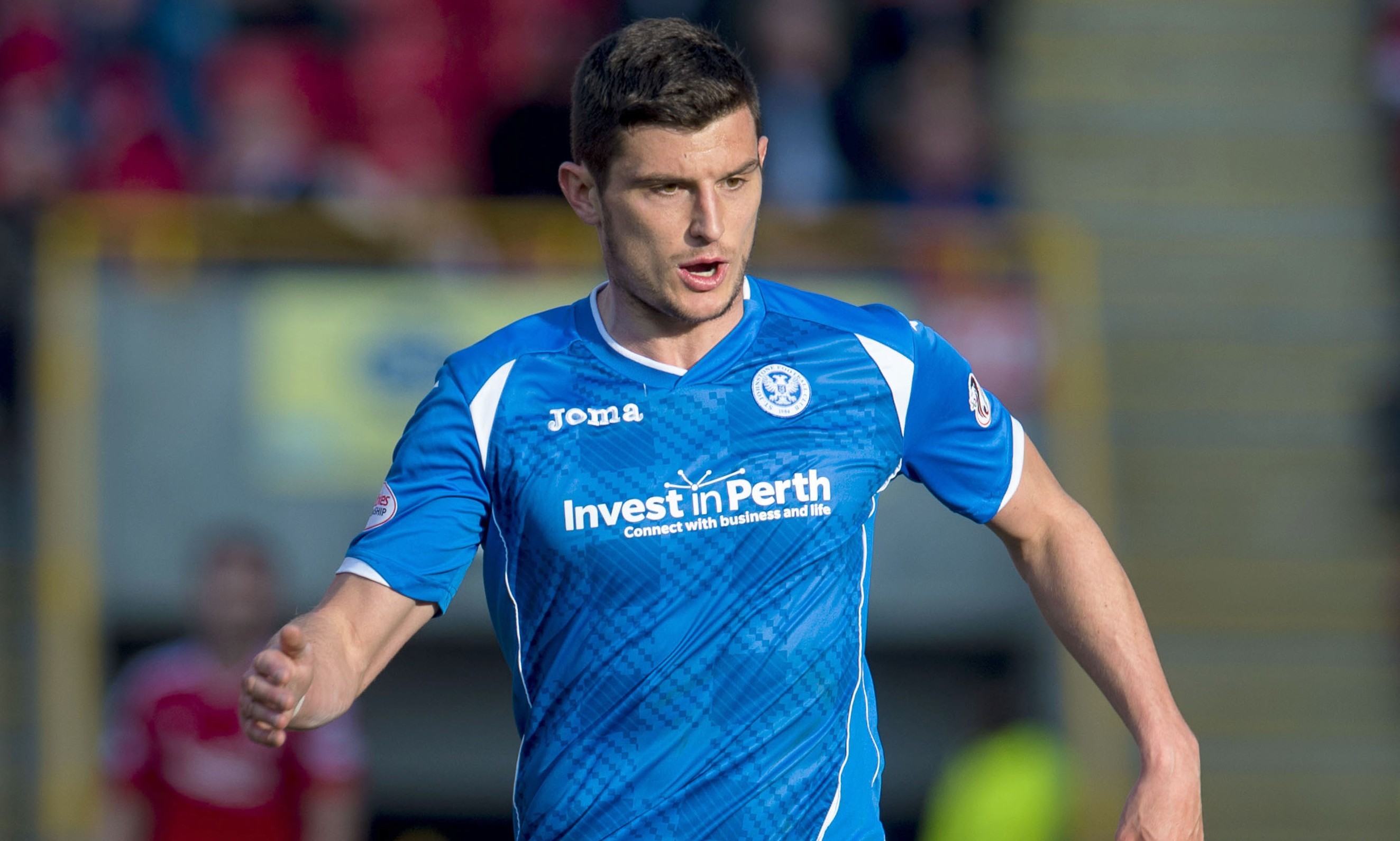 Cutting back on the gym work is getting Graham Cummins back to his best, the St Johnstone striker revealed.
The Irishman was in top form against Aberdeen on Friday night.
But up until that point it had been a frustrating few months for the former Exeter forward since his comeback from injury.
And Cummins explained that he's been spending less time on the weights to regain the mobility that made him such a hit in the first part of the season.
"I felt much more mobile against Aberdeen because I've been leggy in the last while," he admitted.
"The gaffer had a word with me about it and gave me a bit of advice, which seems to have worked.
"He told me to stop doing gym work by myself, I was doing too much of it.
"It's a long season and I'd been doing it the whole year, so it's important to stay refreshed.
"I was going to the gym, doing weights and stuff, four or five times a week and it took a toll on me.
"I hadn't been the same player since I came back from injury, I knew that myself, but against Aberdeen I felt back to my best.
"I'd always done a lot of gym work, towards the end of last year my old flatmate was a bit of a gym freak and he got me into it.
"I was still going to the gym as much as I usually did, but the training here is much tougher than I was used to at Exeter.
"The gaffer here works us really hard, it's very demanding.
"So I think it just caught up with me because I wasn't as mobile as I should have been.
"That's my strong point and I wasn't doing it like I should have been."
He added: "Rest is as important as working hard at times but I wasn't taking days off, which I really should have been.
"Cutting it down has definitely made a difference, I feel more like myself again and I think I've been back to what I was in training.
"I scored a header the other day, the first one I've scored for ages, and I knew that was me back.
"My spring was back and I felt more like myself. Football is weird like that."
Cummins will now be hoping to get back on the goal trail before the season comes to an end.
He said: "My performance against Aberdeen was only one performance, I need to keep it going.
"I started the season well then got injured, so I want to finish it on a high.
"I want to end the year playing well, get a break and then come back a better player next season.
And Cummins also wants to be part of a fourth-placed Saints team for the 2015/16 campaign.
He said: "The Aberdeen game and the Hearts one recently have been two of our best performances of the season.
"Given the circumstances of how well those two teams have been doing, it says a lot about the character of the lads.
"People were saying we didn't have a lot to play for against Aberdeen but we showed there's no way we're downing tools.
"We want to finish fourth in the league and will be doing everything we can to make that happen.
"Obviously it's disappointing that it won't get you European football this season but we still want to finish as high as we can."