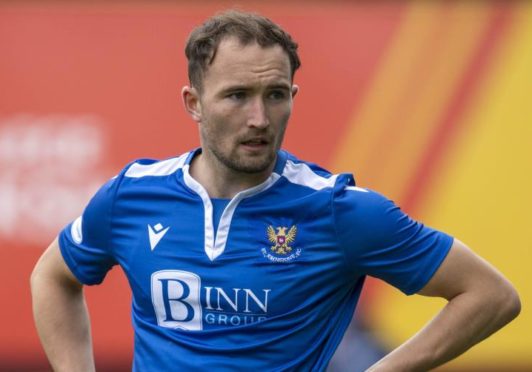 Chris Kane believes that if he can keep himself in the St Johnstone team and keep scoring, he'll get the contract extension he wants.
On Wednesday night the Perth striker scored his first goal of the season in his first start.
And if that finish against Kelty Hearts – and the all-round performance either side of it – can be replicated against Brechin City this afternoon and in the weeks ahead, a fresh deal beyond the one that runs out in January is sure to be offered.
"I've not really thought about my future because I have been so focused on getting fit and getting back into the team," said Kane.
"Hopefully now I am fit again and I've got a goal, I can keep it going and give the manager something to think about.
"I have been here for 11 years. I signed for St Johnstone when I was 15, so obviously I want to get a new contract and stay here.
"But that will be down to me. I have to stay in the team and score goals for it to happen."
A pre-season calf injury delayed Kane's introduction into Callum Davidson's new-look side but his one start and three substitute appearances have whetted the appetite for what is to come. And he is sure that the front-foot football will bear fruit for the Perth side's forwards.
"We are playing a different way to last year," he said.
"We are creating loads of chances in our games. You have seen that week in week out, so you can get goals playing in this team.
"So far we haven't taken as many as we should and even the other night we should have had more goals.
"But if we are creating then it will come.
"For me, it's all about staying fit and doing everything I can to keep my place in the team now."
Guy Melamed won't be an option for Davidson until his quarantine period is over – probably the Dundee United game on October 24. Kane will welcome the challenge a new signing brings.
"The gaffer has brought in another striker so there is more competition for all of us," he said.
"That can be a good thing because to play you're going to have to be doing well.
"We obviously haven't trained with him yet because he's not allowed to, but we've heard he knows where the goal is.
"It would be good if he comes in and starts scoring because it's about the team.
"We haven't scored many in the league so it's obvious we need to start scoring.
"If he comes in to do that then it will be great.
"What the rest of us need to do is keep our places in the team for as long as we can – and make sure the manager has decisions to make."
Davidson's experience of Kane's injury has helped him show the necessary patience to make sure there was no ill-advised rush to get back on the pitch.
"I was delighted to get a start on Wednesday and add a goal to that because I haven't played much because of my injury," he said.
"So it was good to get minutes under my belt and get off the mark scoring-wise.
"It has been a frustrating time watching the team. It's not much fun at all sitting in the stand when you want to be out there, helping the team get wins.
"The gaffer has been great with me. He's had calf injuries himself in his own playing career so he's kept me right.
"He made sure my head didn't go down, reassured me that I'd be coming back soon and I would get my chance.
"So that was a big help because it's difficult when a new season starts and you haven't played.
"Hopefully the win over Kelty the other night can be the start of things for me and for the team.
"We went there looking to do our jobs properly and get the win, because it was always going to be a difficult place to go.
"We did that, we got the points and we got a few goals – so it gives us something to build on now for this weekend."
St Johnstone boss delighted for Chris Kane after goal against Kelty Hearts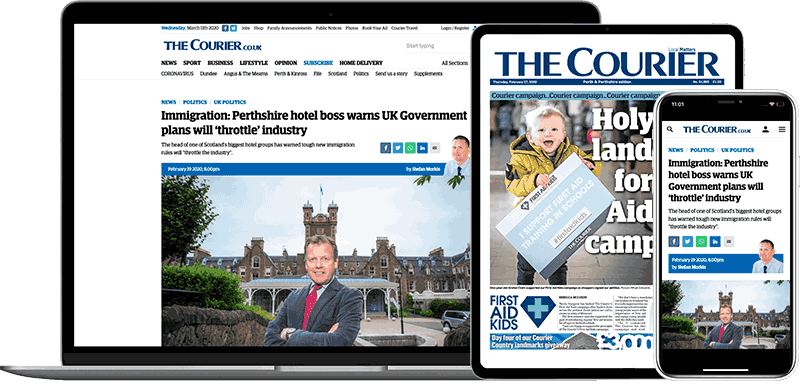 Help support quality local journalism … become a digital subscriber to The Courier
For as little as £5.99 a month you can access all of our content, including Premium articles.
Subscribe