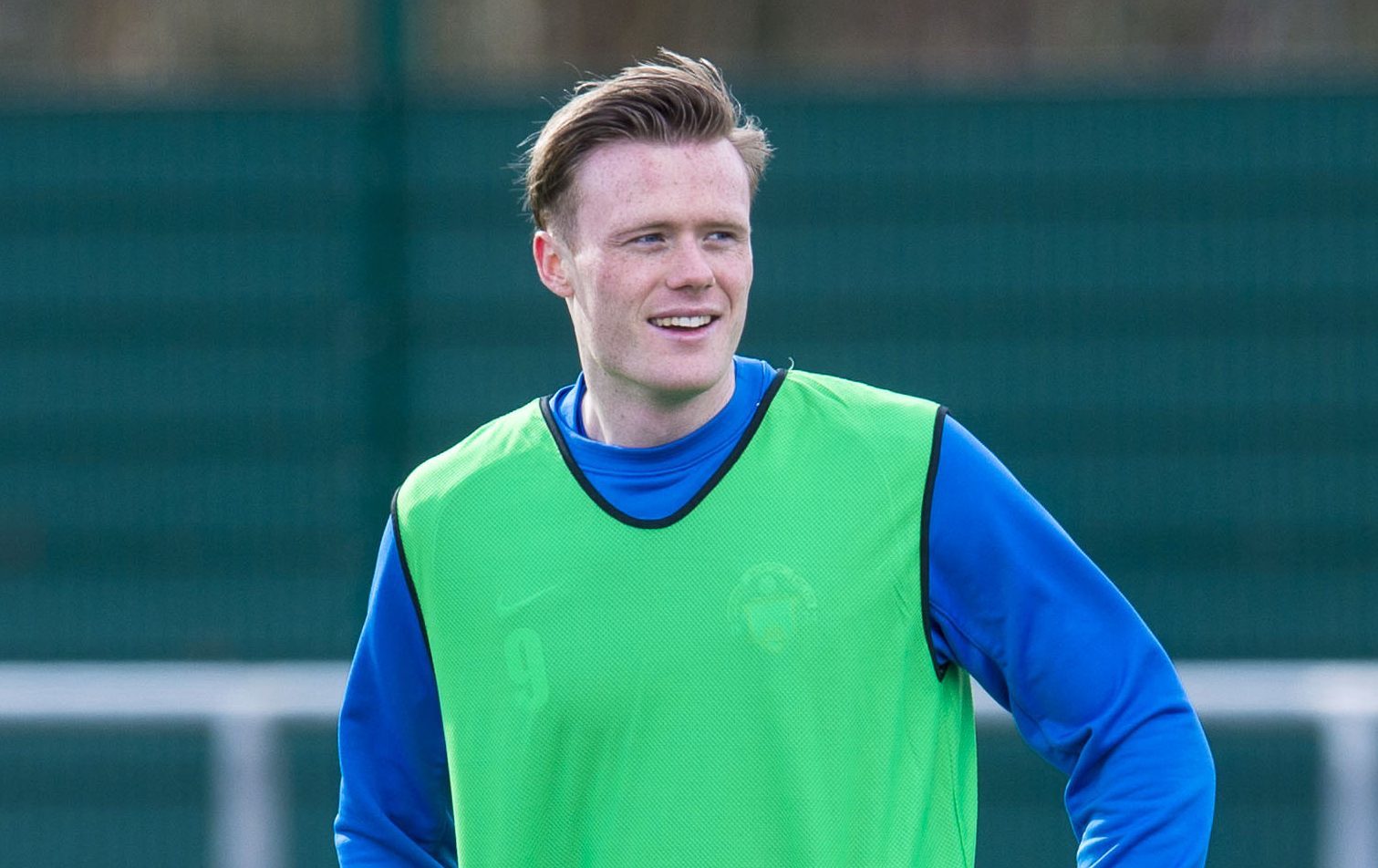 Denny Johnstone has vivid memories of watching one of the biggest shocks in Celtic's recent history close-up.
And now he wants to play his part in making another one happen.
The former Hoops youth player is in line to make his St Johnstone debut at Parkhead tomorrow.
As was proved when Tony Watt scored the goal to see off the mighty Barcelona back in 2012, the unexpected can happen in a game of football.
And, at the moment, a Scottish team defeating Brendan Rodgers' side is as unexpected a result as you could ask for.
"I wasn't directly involved but I was in the same youth team as Tony Watt," the 22-year-old recalled. "Feeling that emotion when he scored that goal against Barcelona was probably the biggest shock I've been involved in.
"I was sitting just behind the dug-out. All the younger guys were together. It was an incredible night. We were just delighted for him. There was real shock and surprise around the stadium that it had happened.
"This is a perfect fixture for me to come back to. I was delighted when I saw it. It will be nice being back there.
"It's incredible that Celtic haven't been beaten domestically in that number of games especially with the number of times they've rotated the squad.
"Obviously they have got strength in depth but you would have thought they would have slipped up one week. Hopefully it will be Saturday.
"You look at some of the great Celtic and Rangers teams and none of them managed to go a season unbeaten. It says a lot about this time. There has been a strong quality of opposition. I've watched a lot of the games on TV with Aberdeen and sides like that and they've managed to come out on top in these matches.
"Everyone wants to be the team that ends the run. At the same time, it's another three points that's available and that's what you want.
"The ideal scenario would be scoring on Saturday but if we get the win I don't mind who scores. If selected I'm ready."
Johnstone believes Saints' reputation now goes before them when it comes to the big games in the Premiership.
He said: "I was in the squad for a match that was away to St Johnstone and the vibe in the dressing room was what a difficult place it was to come and get a result.
"You notice that when you watch the games against the Old Firm sides. They often struggle against St Johnstone.
"Hopefully that will continue."
Johnstone's time in England since leaving Celtic has taken in Birmingham, Macclesfield, Cheltenham, Burton Albion and Colchester United. His most prolific spell was a loan at Morton, though, when he averaged nearly a goal every other game.
"I think my time at Morton will allow me to settle into the Scottish scene quickly," he said.
"When I Ieft there I was feeling really confident as a player. I'd scored a good amount of goals. That's one of the reasons I was happy to come back to Scotland.
"I'm delighted to be here.
"From the moment I realised I wasn't going to be in the starting 11 for Colchester it was something I was looking to make happen. Fortunately it turned around very quickly.
"Looking at St Johnstone's record over the past few seasons, they are always a top six side and they've started this season with three wins. It's an ambitious club. Somewhere I can develop as a player.
"I'm joining a team that's had a perfect start to the league campaign so that was a big plus.
"Momentum is a big thing in football. I noticed they'd started the season very well and I feel we can take that onwards from here."
Johnstone, who was also linked with a move to Dundee before Saints snapped him up, believes he is a better player than the one that headed south of the border.
"100 per cent," he said. "I think I've picked up a lot of experience. It's a different style of football in League Two – a lot more physical – and I feel I've learned a lot from that."