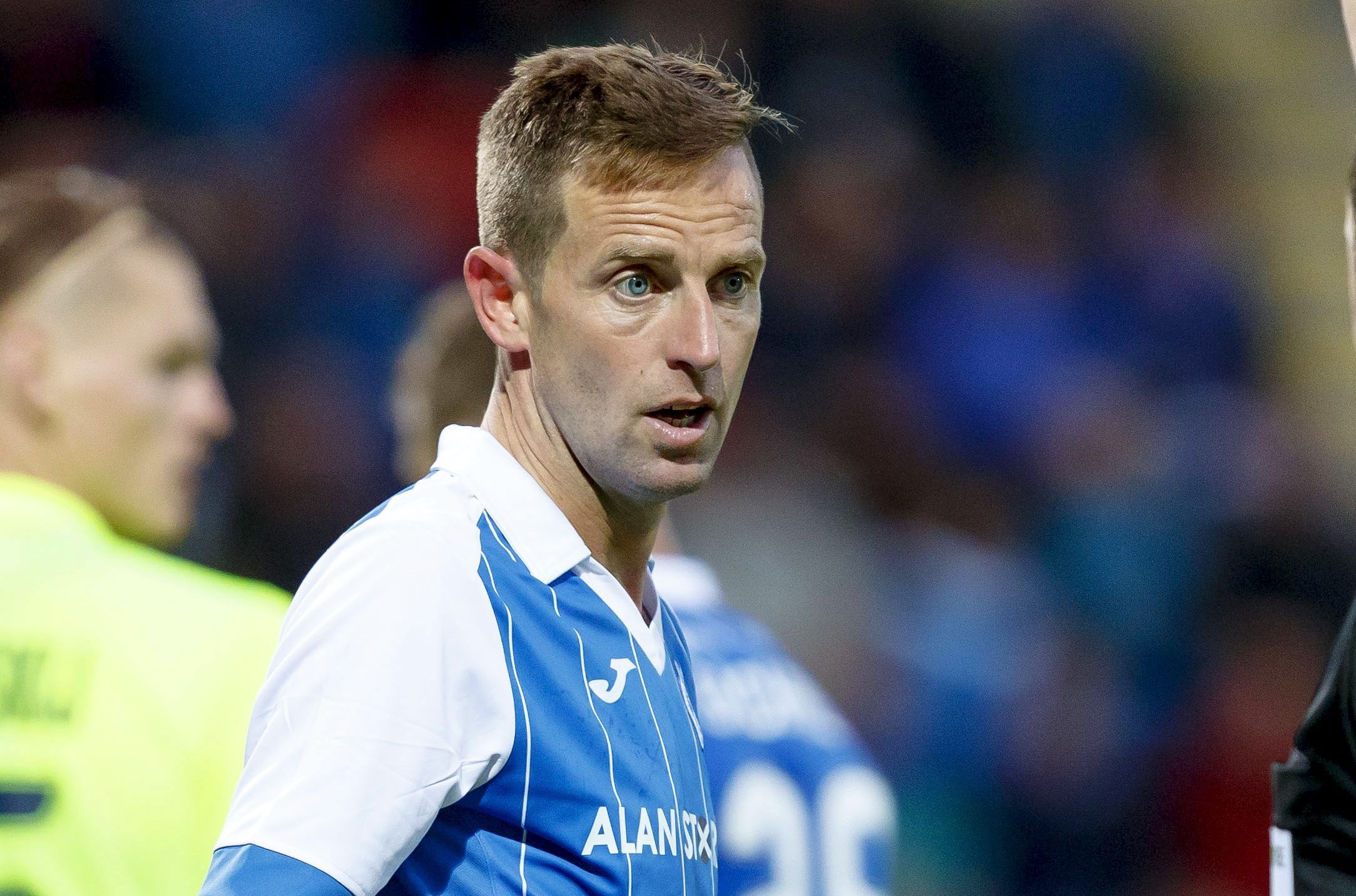 Pedro Caixinha's "mind games" won't work on the St Johnstone dressing room, according to Steven MacLean.
The Saints striker was reacting to a comment from the Rangers manager suggesting that a closed-doors game they played against Morton was good preparation for Friday night's trip to McDiarmid Park because "I think Morton play in a similar way to St Johnstone, with more or less the same philosophy."
And the former Ibrox man suggested under-pressure Caixinha should be more concerned with "stopping leaks coming out of his dressing room."
"I did have a little chuckle when I read his comments," said MacLean.
"It is more of Pedro's mind games.
"There are similarities (with Morton). We both play in blue and white.
"I don't know where he is coming from. Maybe he is trying to wind us up. He's doing a good job of it. We are all petrified!
"I think he should worry about stopping leaks coming out his dressing room.
"He is trying to wind us up but we are a bit long in the tooth for that. We will take care of his own business and he can keep doing what he wants."
He added: "It is good banter and we do enjoy it. It does add a bit of spice to the game.
"Hopefully he is feeling a bit better now and he will be on the edge of his dugout and we will get a bit of bite off him."
Whether or not Caixinha's remark was meant as a dig, only he will know. Either way, it is "water off a duck's back" to MacLean and his team-mates.
"We have been called rugby players before but we just take these things with a pinch of salt," he said.
"It is water off a duck's back.
"People try to come up with new things every year for us. If we are doing well and people want to have a fight then it is a compliment for us. We will take everything that comes our way.
"It is a good thing in life when somebody puts you down. It makes you want to come out the other end fighting.
"It is a good attitude to have to prove people wrong. It gives you a strong mentality when people say you are not good enough.
"Secretly we use it in the dressing room to try and finish as high up the league as possible.
"We enjoy folk having a dig at us because we know we have more sides to our game. We can fight when it gets dirty and we can play football as well.
"We have not finished in the top four for the past three seasons by just lumping it long."