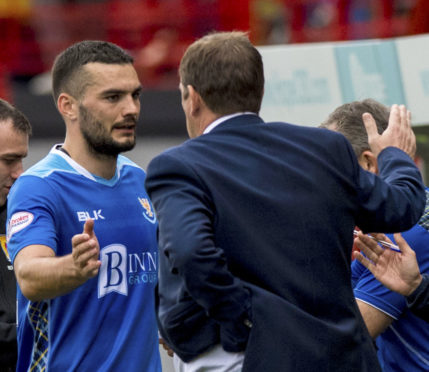 Tommy Wright is not worried about star striker Tony Watt's six-game goalless run.
And the St Johnstone manager has backed the former Celtic man to start finding the net "sooner rather than later".
Watt's last strike was in a 1-0 win over Dundee and Wright will be hoping that he proves to be the difference again when St Mirren visit McDiarmid Park this afternoon.
"I'm not overly concerned," he said.
"He created something out of nothing at Motherwell last weekend and Trevor Carson had to make a good save.
"He's had a foot injury, he's had a rib injury and that's maybe affected him a little bit.
"But the games we've played, he hasn't really had many chances. There were a couple at Ibrox and one at Hearts that spring to mind.
"He's getting into good positions and he'll get back to scoring sooner rather than later.
"As long as the team wins, I'm not bothered where the goals come from.
"But Tony will be wanting to find the back of the net like all strikers."
Wright will be without Brian Easton, Steven Anderson, Blair Alston and Danny Swanson today. Liam Gordon and Joe Shaughnessy are both available, while David McMillan hadn't been ruled out yesterday morning.
"It's important that we build on last week's result and it's important that we're not complacent," said Wright, whose team are looking to secure back-to-back league wins for the second time this season.
"Knowing the players, I don't think complacency will be a problem.
"We need to be as hard to beat as we were at Motherwell and we want to be on the front foot as well.
"People have asked, 'is it a game you should win?' I never buy into that. It's disrespectful to think you should win because of the opposition you're playing.
"But I do believe that if we do what we did last week against Motherwell we've got enough quality to get three points."
The Saints players passed a test of character at Fir Park, none more so than Scott Tanser, who endured a torrid afternoon against Celtic, and James Forrest in particular.
"The Celtic game was a disappointment for all of us but we did really well coming back with a win at Motherwell because it isn't the easiest place to go," said the left-back.
"They are very direct but we coped well with their main threats.
"It was very physical. Joe and Liam suffered some cuts but we knew we would have to battle with them. We all dealt well with their physical presence.
"The last time we played them it was me with the cut eye. I know how it feels.
"It was important to bounce back from the Celtic result.
"Now, if we beat St Mirren it opens up a big gap on some of the teams below us.
"We see winnable games ahead of us. If we can pick up maximum points it stands us in really good stead for going on."
Tanser added: "Everything that could go wrong did against Celtic but we didn't help ourselves in the way we played.
"Obviously 6-0 isn't a great result and we couldn't really take any positives from it.
"It was a struggle for me up against James Forrest but the only thing you can do is learn from the experience.
"They have good players, who have Champions League experience. They'll be the best team we come up against and we will have a chance to put it right when we play them again.
"I will take a lot from the experience and so will the team collectively. We moved on and picked up three points at Motherwell."
There has been a lot of debate about the difficulty or otherwise of a full-back switching roles to wing-back in light of the Andy Robertson and Kieran Tierney situation with Scotland.
Tanser's manager has deployed him in both positions and it's a switch he was happy to make when tactics were changed at Motherwell.
He said: "I like playing wing-back because it gives me a chance to get forward more.
"You still have your defensive duties but not as many.
"At wing back you have to be more attack minded. It can be different if you're used to playing as a full-back.
"But I'm happy to play wherever the manager wants me."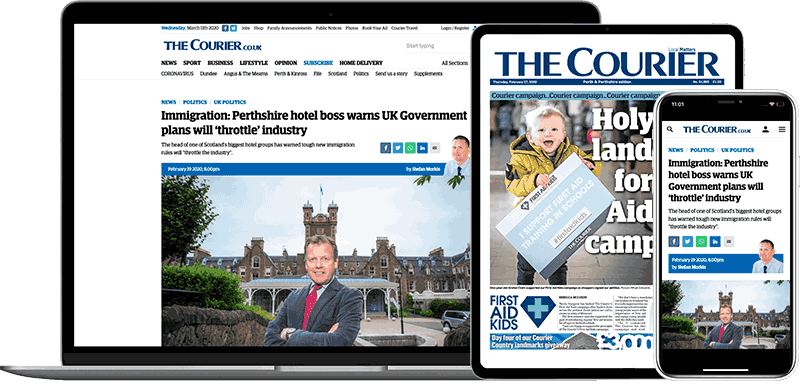 Help support quality local journalism … become a digital subscriber to The Courier
For as little as £5.99 a month you can access all of our content, including Premium articles.
Subscribe