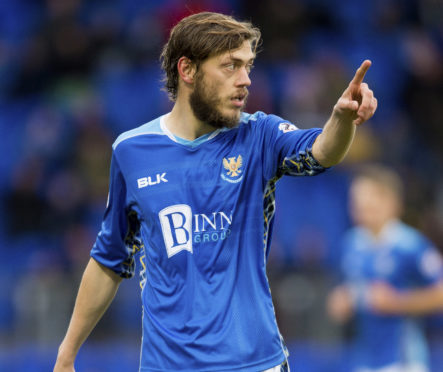 St Johnstone are confident of winning the battle of two of the Premiership high-fliers at McDiarmid Park tomorrow, according to Murray Davidson.
Fifth face fourth in a clash of the sides who have muscled their way into the middle of the country's big city clubs.
And the Perth side are determined to make it six league wins in a row against Kilmarnock.
"Kilmarnock are one of the form teams — and so are we," said the Saints midfielder. "Their form has been excellent for the best part of a year, so we know it's going to be extremely tough.
"But we're on a good run and believe that we're more than capable of getting a result.
"We've got players now in the final third, even those who are on the bench, who can have an effect on the game and take people on. Fans enjoy watching that.
"We still pride ourselves on hard work and being hard to beat. But at the same time we believe, with the players we have, we'll create chances.
"In the last few weeks, we have been taking them."
Davidson added: "It can all change so quickly, you look five games ago and we were on eight points. Not many would have imagined us being where we are now.
"Now we have 23 points but we're not happy yet.
"You've got to keep going, taking it game by game, and get some more points on the board in the next batch of games.
"That's what we're looking to do."
Manager Tommy Wright called on stay-away Saints fans to make their McDiarmid Park return for Saturday's game and Davidson said: "I thought at the last home game the crowd were excellent and they got behind the team. The performance was a good one as well.
"With the run we're on, it might encourage a few more to come down and hopefully it does. If not, we'll have the usual ones there.
"It's up to us to try and give the fans who do come to the game something to get excited about.
"The family deal has always been excellent and it has been like that for years. There isn't much more the club can do.
"It's not cheap to come to the football and that might be a reason. But the prices here are up there with the best in the country.
"If there are a few who are undecided, they might look at our form and think about taking a trip down to the game."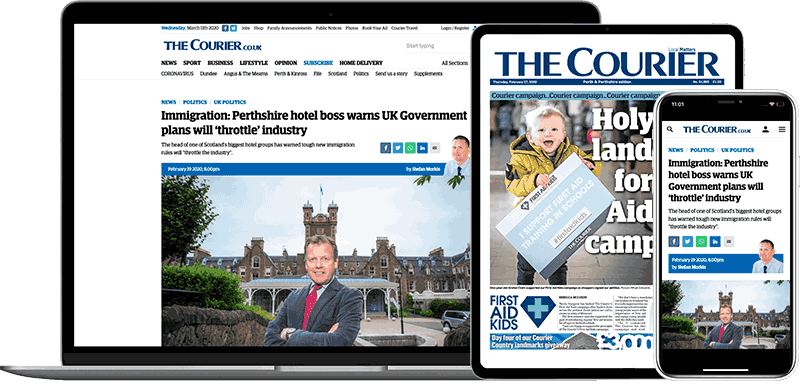 Help support quality local journalism … become a digital subscriber to The Courier
For as little as £5.99 a month you can access all of our content, including Premium articles.
Subscribe