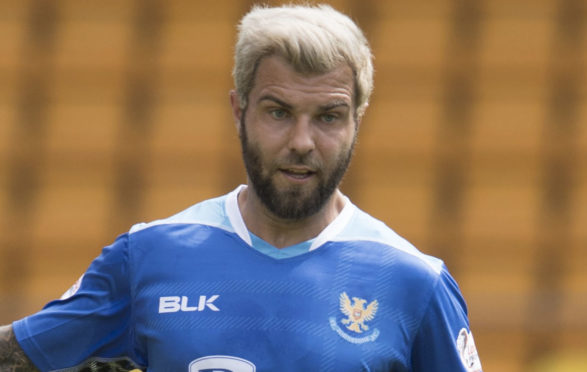 Richard Foster has admitted that a blank weekend is no bad thing for St Johnstone as the Perth squad try to get over the deflation of losing one of their team-mates to injury for the rest of the season.
Having played behind Drey Wright for the first few months of the campaign, Foster knows better than most what will be lost from their side in his absence.
But when they return to action against Hearts in midweek they will get down to the job of continuing their unbeaten run.
"It is a sickener and disappointing for everyone in a dressing room when a player picks up a bad injury," said the former Rangers and Aberdeen defender.
"You try to feed off his mood. If he is OK with it you don't want to dwell on it too much.
"You want to be upbeat about it.
"With a cruciate everyone says six to nine months and I said to Drey aim for six months – be positive.
---
>> Keep up to date with the latest news with The Courier newsletter
---
"He has been incredible for us this season and great for me to play behind. He has made my job easier.
"If there is any positive from a squad point of view we don't have a game this weekend.
"Because it has been a bit of a downer for everyone."
Foster added: "He has been such an important player for us and Drey said he was playing some of the best football of his career.
"Drey has been up there with James Forrest in terms of consistency and his work-rate is fantastic.
"He gives you seven or eight out of 10 performances every week.
"He should be scoring more goals, like Forrest now, but he has created so many chances."
As is always the case in football, one man's loss could turn out to be another man's gain.
Foster said: "We have a few days until the Hearts game to take it in and move forward.
"It is a great opportunity for someone to come in and fill his spot but it is a tough job.
"We don't have a like for like player but we have a good squad so whoever comes in will be an able replacement.
"Hopefully we can continue with our form and not let this setback affect us too much.
"You want to be part of a team and missed if you're not there.
"But if the wheels were to come off now if would make Drey feel even worse.
"So for him we need to crack on and keep getting the results. At least that might make him feel a bit better as he works to get back for next season."