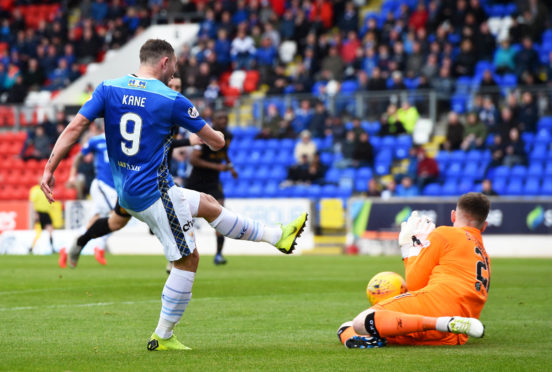 This game wasn't a classic.
It was bereft of thrills and spills.
The most exciting thing to happen at McDiarmid Park on Saturday was when a packet of sweets was passed around the press box.
While in some parts of country, nails were being bitten, heads put in hands or arms raised in celebration, a rather tame game was played out between Saints and Livi.
That was fair enough, though, because both of these teams had earned a stress-free afternoon.
Saints wanted more from this campaign, of course, with their goal at the start of the season being a top-six finish.
It wasn't to be and now the target is the rather less exciting seventh spot.
As for the visitors, they were more than happy that the pressure was elsewhere on Saturday.
They did most of their work earlier in the season and can be satisfied.
Of course, both sets of players put in the effort.
It wasn't their fault that the drama was elsewhere.