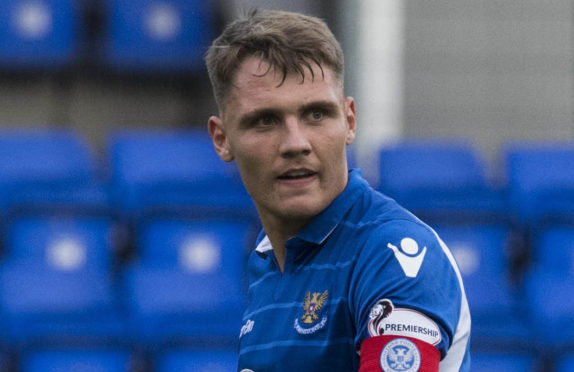 St Johnstone need to become a louder team, captain Jason Kerr has admitted.
Getting Liam Gordon back in the side would certainly turn up the volume.
The centre-back has recovered from his training ground arm break in pre-season and will be available for Saturday's clash with Hibs.
Kerr doesn't know if manager Tommy Wright will put him back into the starting line-up at Easter Road but the Saints skipper believes they have already shown that they can perform well together if he does.
"I've enjoyed playing with Gordy," he said. "I feel that we've got a strong partnership.
"It will be good to get him back involved. He's got competition from Madis (Vihmann) and Ando (Steven Anderson) and we'll see who gets the shirt.
"He's been really unlucky with injuries – they've been innocuous ones. The latest one has kept him out for a few weeks after he fell awkwardly.
"We finished last season well as a partnership. We got a couple of clean sheets. It's a partnership that has done well before we were in the first team as well."
Kerr added: "One of Gordy's biggest strengths is he's so vocal during a game. That's a massive thing. No matter what's happening, he's shouting and bawling.
"We need that in the team because the gaffer has said we're a bit quiet at times.
"We all need to be more vocal in training so we take that into a game naturally.
"For myself, it was one of my weaknesses.
"It's something I'd be looking to improve even if I wasn't captain. I'm a centre-half and I can see the whole game. Now that I'm captain it's even more important."
A first win of the league season is obviously the main goal at the weekend but a clean-sheet comes a close second.
"It's obviously disappointing to concede as many goals as we have," said Kerr.
"We should be keeping more clean-sheets. That's what we're looking for on Saturday.
"We know we need to work on defending to rectify the mistakes. They have all been bad goals from our perspective.
"We've been doing more defensive drills and hopefully that will pay off.
"Clean-sheets are always a priority for a defender. Getting our first one is a target."
The second half nil against Livingston was a step in the right direction.
"The first half again wasn't good enough but it was important there was a reaction," Kerr reflected.
"Coming from a goal behind, let alone two, hasn't happened too often so it was good we were able to do it.
"We've had good results at Easter Road in the past and I feel we can get another one on Saturday."
Kerr is growing more comfortable in his role as captain with every game after taking over from Joe Shaughnessy.
"There's obviously a bit more on your shoulders," he said.
"I'm trying not to think about it and just concentrate on my own game.
"The first game you're doing different things but it does get more natural.
"I spoke to Joe, who was the captain last season, and to the senior players here to get their point of view on things."
There will be plenty of Kerr's family and friends at Easter Road on Saturday, though not all of them will be hoping for a Saints win.
"I've got a few pals who are Hibees," said Kerr, who comes from Edinburgh.
"And my brother will probably be in the Hibs end shouting against me!"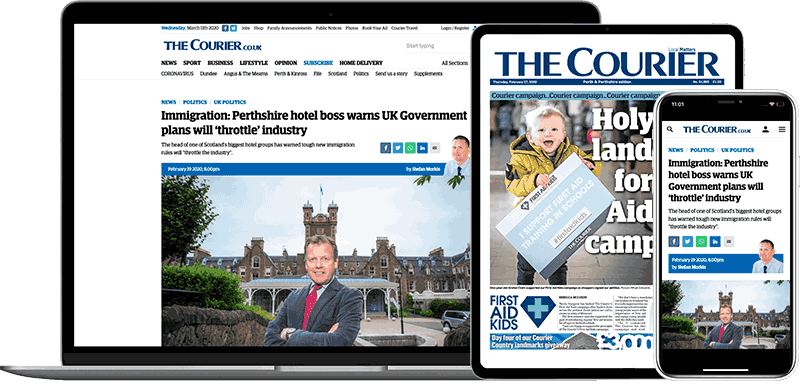 Help support quality local journalism … become a digital subscriber to The Courier
For as little as £5.99 a month you can access all of our content, including Premium articles.
Subscribe