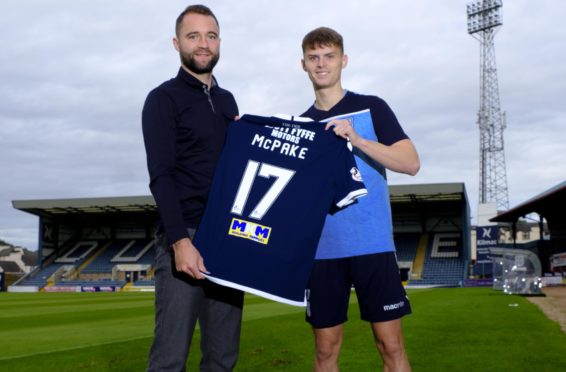 James McPake has thanked Rangers for entrusting one of their hottest young prospects to Dundee.
The Dark Blues yesterday signed 17-year-old Josh McPake on loan until January from the Glasgow giants.
The highly-rated winger, who was the Rangers Academy Player of the Year last season, signed a new deal at Ibrox this summer and made his competitive debut for Steven Gerrard's side in a Europa League tie against St Joseph's.
However, Rangers wanted to send him out on loan to continue his development with a whole host of clubs keen to bring him in.
The player was at Dens on Sunday to watch Dundee play Aberdeen in the Betfred Cup however McPake the manager revealed that even as late as Monday night, he was not sure he would be successful in securing someone he had been on the trail of since the start of June.
He said: "Josh was one of the targets I had when I first came into the job.
"Things have been on-going for six weeks.
"I had conversations with Michael Beale (Rangers first-team coach) about him at the start of June.
"It didn't look likely at all at that point because they are very keen on him and I can see why.
"I have seen a lot of him and he is very highly rated. So we are delighted that Steven Gerrard, Gary McAllister (Rangers assistant boss) and Michael are trusting us with one of their hottest prospects.
"I am delighted to get it over the line."
McPake also thanked his friend Andy O'Boyle, Head of Elite Performance at the English Premier League, for initially putting him in touch with Beale.
He added: "I am very grateful to Andy for the help he has given us and he gave me the chance to speak to Michael Beale about him.
"Teams were really wanting Josh and even on Monday night another team came in for him.
"I got a phone call at 8pm to say somebody else had come in for him but he was coming here and we are very thankful to my board for doing it and in particular for Andy and everyone else who helped to get it sorted.
"I think Rangers view it as a good first loan for him."
While they share the same surname, McPake senior admitted he was not related in any way to the Rangers player.
He smiled and said: "The amount of times I have been asked is that your son, nephew or your brother?
"It is an easy one because he has the same name and that was how he first came to my attention.
"It is an unusual name and he is from the same area but we are definitely not related.
"I have watched him and known about him for a while through my time in youth football.
"It was strange seeing his strip printed with another McPake in at the club. We needed to beef up the squad and he is another important addition.
"He is coming from a big club but he now becomes a first-team player like Finlay Robertson, Josh Mulligan and Lyle Cameron.
"We have to manage them all because they are young but it doesn't matter to me what age you are because you play in my team on merit.
"If he does well, he stays in the team and he knows that. If they are playing better than the senior players, then they will play."
Having watched him in action, the manager is fully aware of the qualities the winger will add to his squad.
He said: "He will bring real pace that not many people have.
"He has that and a lot of talent to go with that. He is also hard working and I have seen a lot of him and had a lot of reviews on him as well.
"I spoke to people at Rangers and they love him.
"I am looking forward to getting the chance to work with him.
"He trained well this morning and will go into the squad for the weekend."
McPake admitted that despite the latest addition to his squad, he is still running the rule over another winger, former Dundee United player Billy King.
He said: "I will continue to look and I still believe we are short as a squad but there is scope to bring players in.
"Billy is still here and has been great.
"Josh is one I have been hoping for since I got the job so that doesn't change Billy's situation."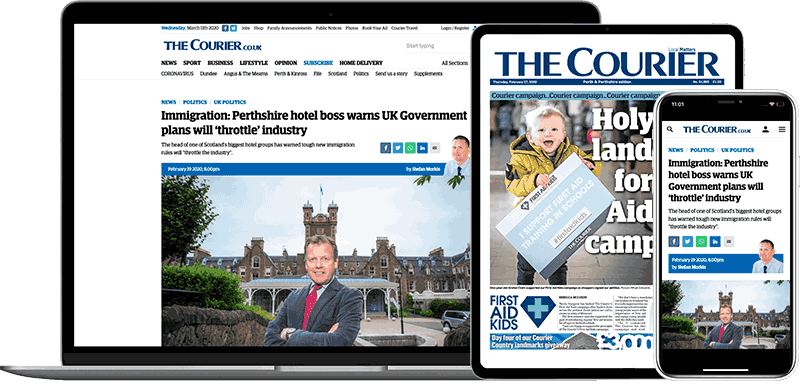 Help support quality local journalism … become a digital subscriber to The Courier
For as little as £5.99 a month you can access all of our content, including Premium articles.
Subscribe