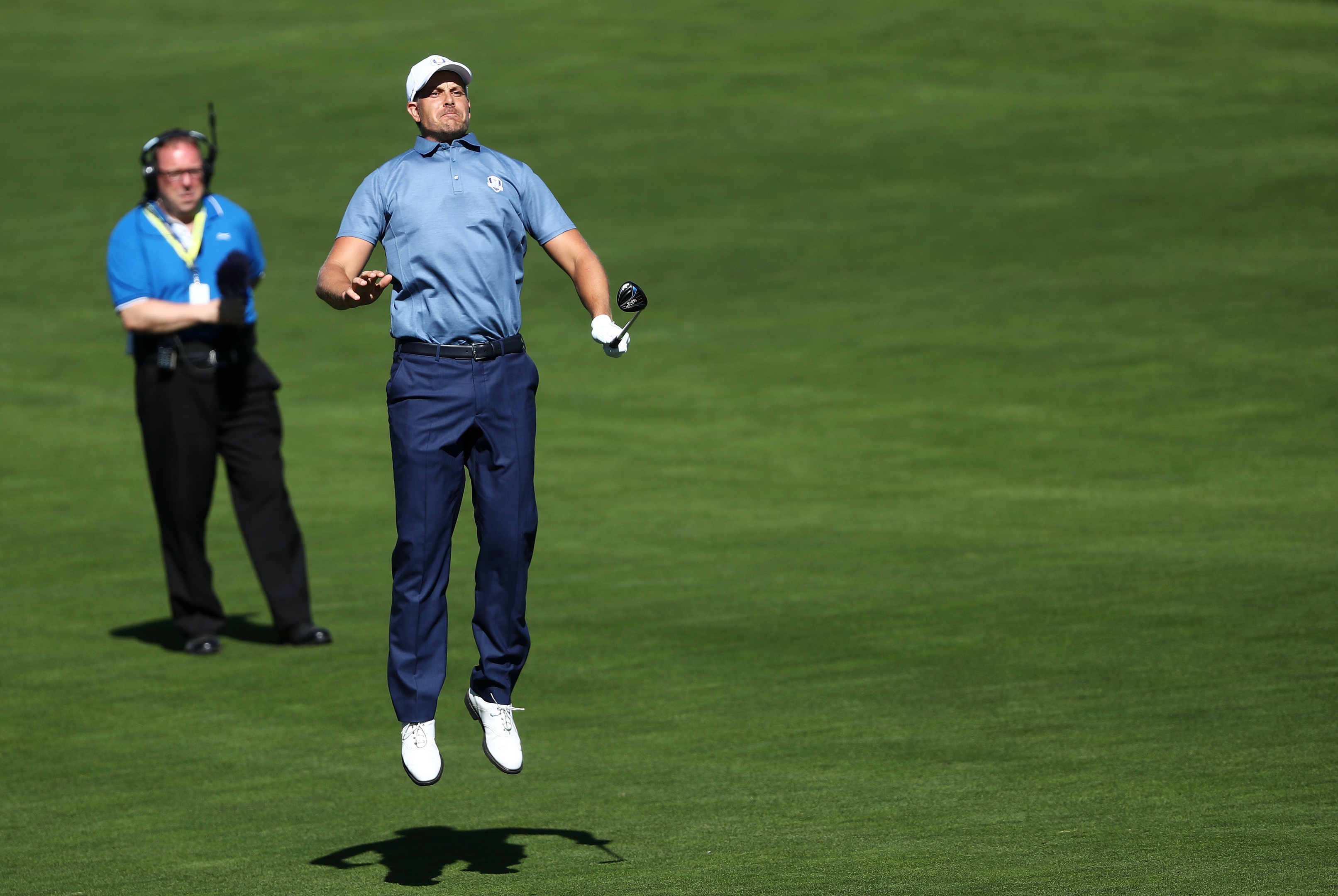 Having lost to Spieth and Reed in the morning play, Europe's lead pairing of Henrik Stenson and Justin Rose got immediate revenge to end the young Texans' own unbeaten record as a partnership with a crushing 5 and 4 win in the fourballs.
Struggling to make a single putt in the morning, Stenson in particular found his range and the pace in the afternoon, Rose came in with four birdies of his own while both Spieth and Reed looked to be running on fumes a little as the afternoon progressed.
That wouldn't be surprising given the emotional energy they had expended in the morning, but Spieth in particular seemed to be slightly losing his swing as the long day progressed and unlike in the latter part of the foursomes, Reed was unable to pick up the slack.
"It makes it sweeter to beat the guys who beat you in the morning, that's for sure," said Stenson. "It's one thing to lose if you lose pretty badly but we were pretty happy with our morning performance. The only thing to do was go out and do everything better."
Rose agreed that finding birdies in the afternoon was the key to turning it around.
"This morning was a match we played well enough to be more competitive in," he said. "This afternoon we got it running and dovetailed really well again."
The Americans did get out to an immediate lead at the first thanks to Reed but losing the short fourth to a par brought them back to all-square, and the Europeans responded to that with a volley of four successive birdies, three in a row from the Open champion, which lifted them to two-up.
The US effort finally wilted for good at the 12th, when Spieth tugged his approach into the water hazard near the green and Reed missed for a four from the edge of the green, meaning Stenson's par was good enough to go three-up.
Stenson won the 13th in birdie and Rose followed with the duo's ninth of the afternoon to close it out at the next hole and at 4.40 pm, Europe finally had their first point.