Carnoustie is poised to enlarge its golf portfolio still further with the possible addition of a nine-hole course to the three existing 18-hole courses at the links.
Head professional Colin Sinclair revealed that discussions had already begun as to how best to attract new players – particularly women and juniors – to play golf at Carnoustie in the aftermath of the Open Championship at the links this month.
Although in the very formative stages, it's anticipated that there would be some reconfiguration of the existing course set-up – probably involving some of the "third course", the Buddon, but the need to get a foothold in nine-hole golf is seen as crucial, according to head pro Colin Sinclair.
"Golfers are more transient now, with a limited time to play, and while I don't think there's any less golfers, they're just doing other things," he said.
"We have to be canny enough to know what they want, and nine-hole golf is something we have to look at.
"We have been having meetings about driving ranges and nine-hole golf courses, we are thinking along those lines.
"We know nine-hole golf is popular and we understand people want it. Not everyone can play the Championship, it's a tough course, one of the most challenging in the world.
"There are plenty people who want that, of course, but we also have the Burnside, the Buddon, our new indoor facility at Links House and we're talking about a nine hole course."
The discussions were "literally just talk" at the moment, but the intention is clear, he added.
"It's a five to ten year plan. We're always thinking, we look at our target audience all the time and they're telling us they want nine-hole golf. And we're all about trying to get people to take up the game."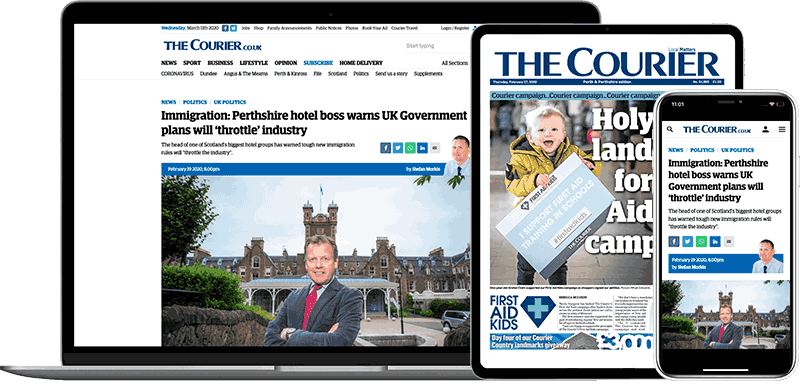 Help support quality local journalism … become a digital subscriber to The Courier
For as little as £5.99 a month you can access all of our content, including Premium articles.
Subscribe