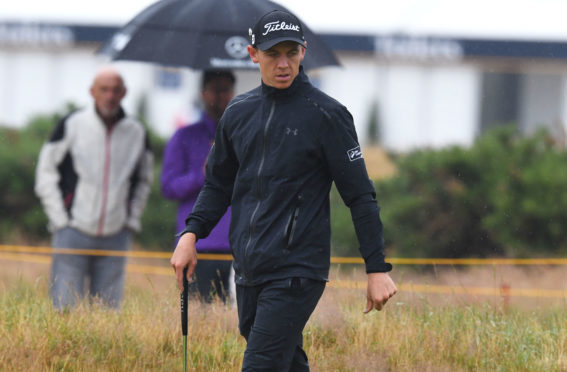 Grant Forrest won't let Open disappointment derail his main aim for the season – earning a European Tour card.
The Craigielaw professional had little or no chance of making the cut after his day one round of 80 but there was a definite improvement yesterday with his 73.
Forrest is currently in the top 15 of the Challenge Tour rankings and if he stays there he'll be playing with the top players on a regular basis next year.
"If it had happened that I had a great Open then it might have been the biggest week of the year," he said. "But realistically, a top 15 on the Challenge Tour is still the focus. I'm sitting ninth.
"There is a lot of golf to be played and this was one week in a long season.
"It's a similar situation to Bradley Neil last year and he got his Tour card. Hopefully I can do the same.
"I have 11 or 12 tournaments left. I'm playing Austria next week and then a week off. I'm confident I can get the job done. I know what I am capable of."
Forrest added: "I played some better stuff on the back nine after another poor start (a double bogey) so I'll take the positives.
"Even yesterday I hit a lot of good golf shots but got punished when I made mistakes.
"I wasn't expecting too much after nine over yesterday.
"I'm obviously disappointed to throw myself out after the first round because I'd been playing well but it's more great experience.
"Now I'll move forward.
"The whole experience of playing the Open makes you want to come back for more, regardless of how you do.
"I would love to have another crack at it."