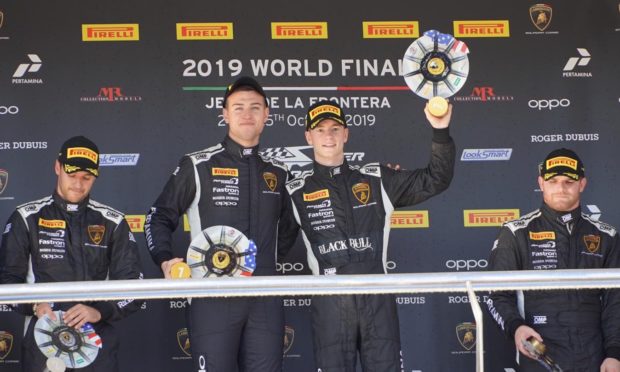 Angus endurance racer Sandy Mitchell powered his way to a stunning victory in the penultimate round of the Lamborghini Super Trofeo North American Championship in Spain on Friday – before a freak fuelling issue stalled his hopes of landing the overall title.
The Letham 19-year-old and teammate Andrea Amici were imperious in the day's opening race at the Circuit de Jerez as the thrilling battle for overall honours reached its climax.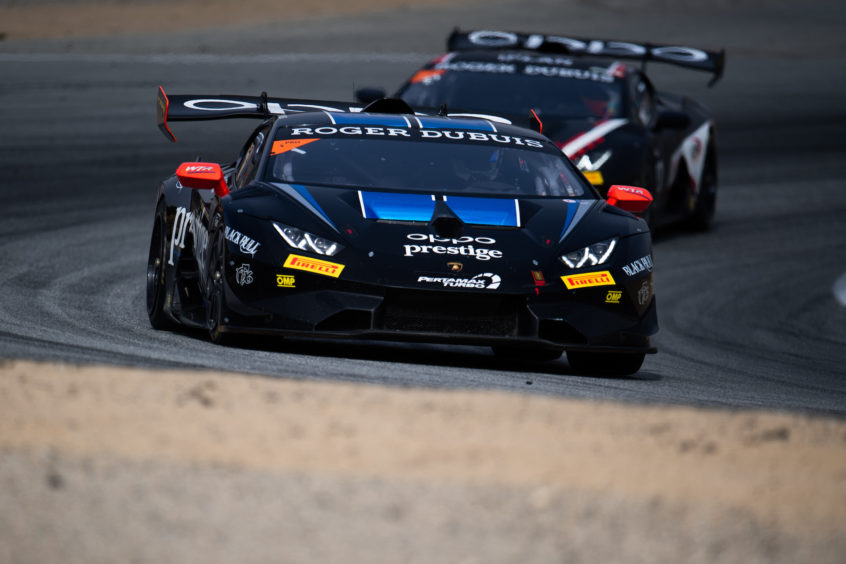 He was due to start the season finale from pole position in the Wayne Taylor Racing No. 1 Prestige Performance Lamborghini Huracán before the unforeseen mechanical glitch led to a pitlane start from the back of the grid, from where the duo battled back to fourth and sealed third overall in the championship.
"Today perfectly sums up motorsport," said Black Bull Whisky-backed Mitchell part of the Lamborghini Squadra Corse GT3 Junior Program.
"The team and everyone else has worked tirelessly throughout the season and over the last few days.
"On my outlap on the way to the grid for the second race, the car suffered a fuelling issue.
"It's just one of those things that happens. Thankfully we were able to get it back to the pits, quickly identify the problem and repair it, and then start from the pitlane.
"It's a pity we couldn't end the championship with at least a podium, but to finish third in the championship in my first year is really good.
"This year has been my first season racing on the iconic American circuits, like Road America — where we won twice — Watkins Glen and Laguna Seca, and along the way I've set a number of track records.
"So to finish third in the championship, just six points behind the championship winners, and four off second place after 10 races, is pretty good."
Over the weekend the duo will now tackle the two-race Lamborghini World Finals over the 2.75-mile Jerez circuit.
"We've shown over the last couple of days that we have a really fast car and we know we have the pace, and the team, to win races.
"Overnight we'll all reset. Of course we carry over the speed we have, but Saturday is a completely new beginning in terms of competition. Now we all have to focus, work together and deliver the world title."