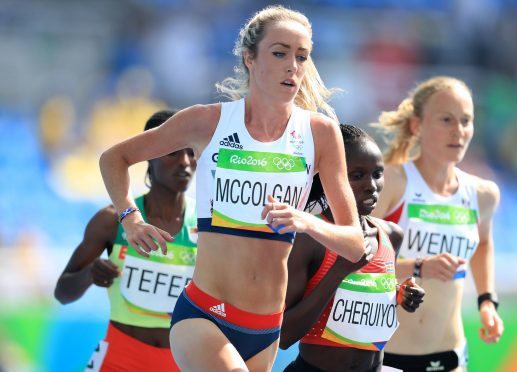 Eilish McColgan intends to put the Tokyo Olympics to the back of her mind, with a rescheduled Games now too far in the distance to be the focus of her training plans.
The Carnoustie middle-distance runner, currently in camp in Arizona, is hoping  Japan 2021 rather than Japan 2020 will be her third Olympics.
But making sure she is in the best possible shape, if and when the track and field season gets underway later this year, is McColgan's priority – not gearing up for an event that is now well over a year away.
"There has been a lot of talk about athletes taking a break, reassessing and then building up to Tokyo," said McColgan.
"But Tokyo will be 14 months from now (if the IOC confirm a late summer Games, as expected).
"14 months is far too far away for me to start building towards.
"I'm just going to try and follow my normal schedule as much as I can.
"I usually take two weeks off around October and November before getting back into it for the next year.
"I think a lot of athletes will treat this like a full training year to get better, stronger and faster.
"Although there aren't any races, there is still a lot of training just now. It can be a time to focus on your weaknesses.
"You've got more time to try new things in training, implement new ideas and see how they go."
The 29-year-old added: "It is a little difficult to stay motivated and really push yourself in training when you know there no really upcoming goals. There are obviously no major championships this year now to aim for.
"But sport is small fry just now. There is so much more that is important just now.
"I always love to run – aside from the professional side of things – and I'm lucky I can continue to do that within the guidelines.
"Perhaps I'm not pushing myself to the limit as I would normally but the most important thing is staying fit and healthy.
"There may be opportunities to race towards the end of the season. Once the coronavirus is under control the athletics season may start to open up around July and August and run into September and October. I'll gear my training towards that now."
Time will tell whether the postponement will have a positive or negative competitive effect on McColgan and fellow Courier country runners Laura Muir and Eilidh Doyle.
Of the three, Doyle is the most obvious beneficiary given she became a mother at the start of the year and was facing a race against time to be in shape, and qualify, for her third Games this summer.
The Kinross-shire hurdler, though, believes there are other sportsmen and women for whom the impact will be greater. Perth swimmers Stephen Milne and Scott McLay and Fife's Mark Szaranek would certainly fall into that category.
"As athletes we can adapt our training but the likes of the swimmers have faced more disruption with events and training affected," said Doyle.
She added: "We wait four years for this and while we train for Worlds or Europeans, this is the pinnacle. It will be hard for many to wait another year but it was the right decision."
Dundee cyclist Mark Stewart, a Commonwealth Games gold medallist, faces a period of uncertainty while his governing body re-evaluate their selection policy.
The performance director of Great Britain's cycling team, Stephen Park, said: "We will work with the relevant authorities and our funding partners to establish the team's plan for the coming months at the earliest opportunity. Our thoughts are with all those who have been affected by this virus."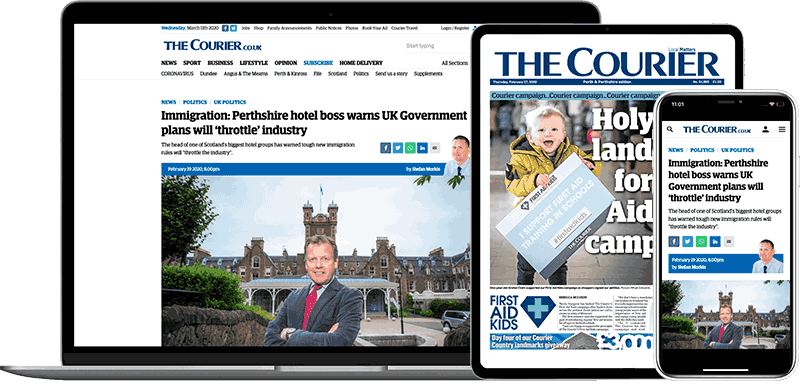 Help support quality local journalism … become a digital subscriber to The Courier
For as little as £5.99 a month you can access all of our content, including Premium articles.
Subscribe