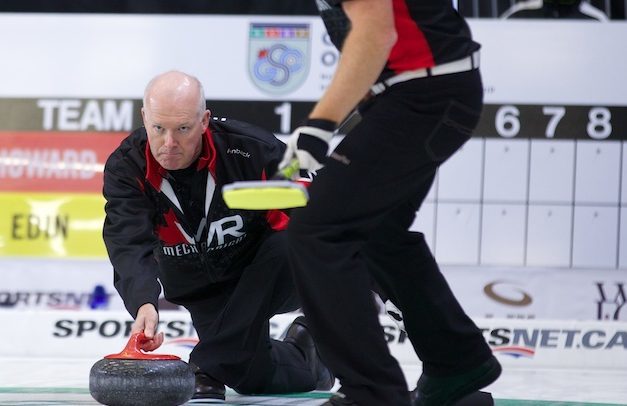 Legendary Canadian curler Glenn Howard will work with Eve Muirhead's Olympic hopefuls in the run-up to the Pyeongchang Games, it has been announced.
Howard has joined the British Curling programme to support Team Muirhead as their tactical coach.
The 53-year-old, who has won both the Canadian and World Championships four times, is still competing at the highest level and hopes to go to the 2018 Games himself.
Howard's recruitment follows the replacement of Sarah Reid by Lauren Gray in the four-woman rink, who are seeking to upgrade their Sochi bronze to gold.
Muirhead said: "It is a massive boost to have Glenn Howard joining our team. Having won four world championships he is a legend in the sport and someone I have always looked up to.
"His track record in the game demonstrates his calibre at the top level while he is still actively competing, which means we can have complete confidence that his tactical knowledge is 100 per cent up to date.
"That is exactly what we are looking for to help us build on the success we have already achieved."
Howard said: "I am honoured and humbled to be a part of the coaching staff for one of the best ladies teams in the world, Team Muirhead.
"I know what it takes to become one of the world's best and more importantly what it takes to stay there. There are many sacrifices required but as long as the team has the belief in each other, the drive and commitment, goals can be achieved.
"I see these qualities within Team Muirhead. I believe that my experience can complement the work Team Muirhead has already been doing. This is an extremely talented team that I plan to help make better."
British Curling's Performance Director Graham Thompson said: "Our programme is committed to seeking the very best possible support for those contending for Winter Olympic places.
"Glenn Howard's vast knowledge and tactical expertise can benefit Team Muirhead tremendously and this consequently looks like an ideal fit."