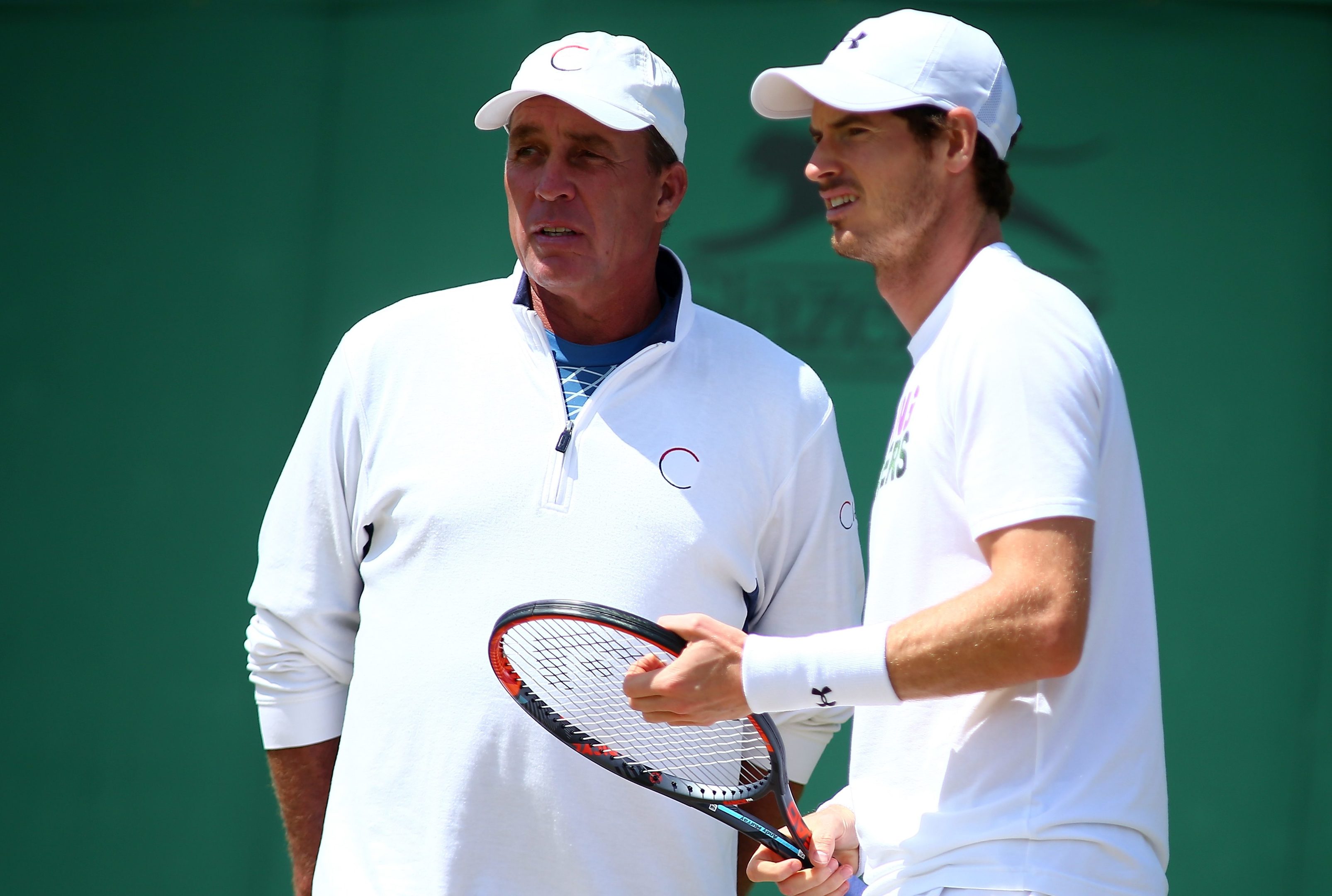 Andy Murray is feeling the benefit of having Ivan Lendl back in his corner as he prepares for another Wimbledon semi-final.
The world number two is through to the last four at the All England Club for the seventh time in the last eight years and will play Tomas Berdych.
Murray reunited with coach Lendl two weeks before Wimbledon and so far they are unbeaten in 10 matches, with the Scot winning his fifth Queen's title ahead of the championships.
The pair surprisingly split in March 2014 after the best two years of Murray's career and, when Lendl said he was ready to give it another shot, Murray did not hesitate.
Perceived wisdom is that Murray is a calmer, more positive figure on court with the emotionless face of Lendl looking down on him.
It was not quite like that in his topsy-turvy quarter-final against Jo-Wilfried Tsonga on Wednesday, but crucially he did not allow himself to become too negative and shouted to his box early in the fifth set: "No way I'm losing this match."
Murray said of Lendl's influence: "I think it's beneficial having him there, for sure, because I trust him, have a lot of confidence in him.
"So, for sure, he can help when I'm on the court a little bit, just his presence. Might be a small amount but every little bit helps.
"The pre-match stuff, the work that you do in preparation for the matches, is where you get the big benefit.
"When this tournament's finished, the training weeks are really where I think you get the biggest benefit. Hopefully I'll have a few of them between now and the end of the year."
Had Berdych had his way, Lendl would be in his box instead of Murray's.
Lendl won eight grand slam titles under the Czech flag, although is now an American citizen, and Berdych made no secret of his desire to tempt Lendl back onto the circuit following his split from Murray.
He had no joy and instead hired Dani Vallverdu, Lendl's right-hand man while coaching Murray, but their partnership came to an end following a chastening 6-0 6-0 loss to David Goffin in Rome in May.
Berdych was one of Murray's most difficult opponents earlier in his career and won six of their first 10 meetings but the Scot has since chalked up four successive victories, losing only one set.
The Czech attributed the change in fortunes to Murray adopting a more aggressive approach.
Murray said: "I know it will be a tough match. I played well against him the last couple of years.
"It's nice that the players I'm playing against say I'm playing more aggressive because everyone's only said I've played aggressive when Ivan has been coaching me.
"The last few years I have been playing more aggressive tennis, playing with a little bit more variety, for sure. That's worked well against him."
This will be their fourth meeting at a grand slam. Berdych won the first at the French Open in 2010 but lost to Murray in the last four at the US Open in 2012, where the Scot won his first grand slam title, and the Australian Open last year.
"We've never played on grass before," said Murray. "We've played a few times over the last couple of years on different surfaces, but never on grass.
"I'll have to have a look and see some of his matches to get an idea of maybe some of the things he does differently on the grass courts, what his strengths are, maybe some of the things he struggles with a bit.
"Obviously he's a big guy who serves well. When he's dictating the points, he hits a big, big ball. He's a powerful guy. Ideally, I don't want to have him dictating all of the points because then I'll be doing a lot of running."
Murray reached his half-century of wins at SW19 by beating Nick Kyrgios in the fourth round, and his 51st victory saw him draw level with five-time champion Bjorn Borg.
"Obviously that's really nice," said the 29-year-old. "He's one of the best players that's ever played. I must be doing something right to have equalled his wins.
"He also won the tournament a lot more than me. I still have a long way to go to catch up. But 51 at this event is obviously a lot. Hopefully I can win a couple more between now and the end of the tournament."