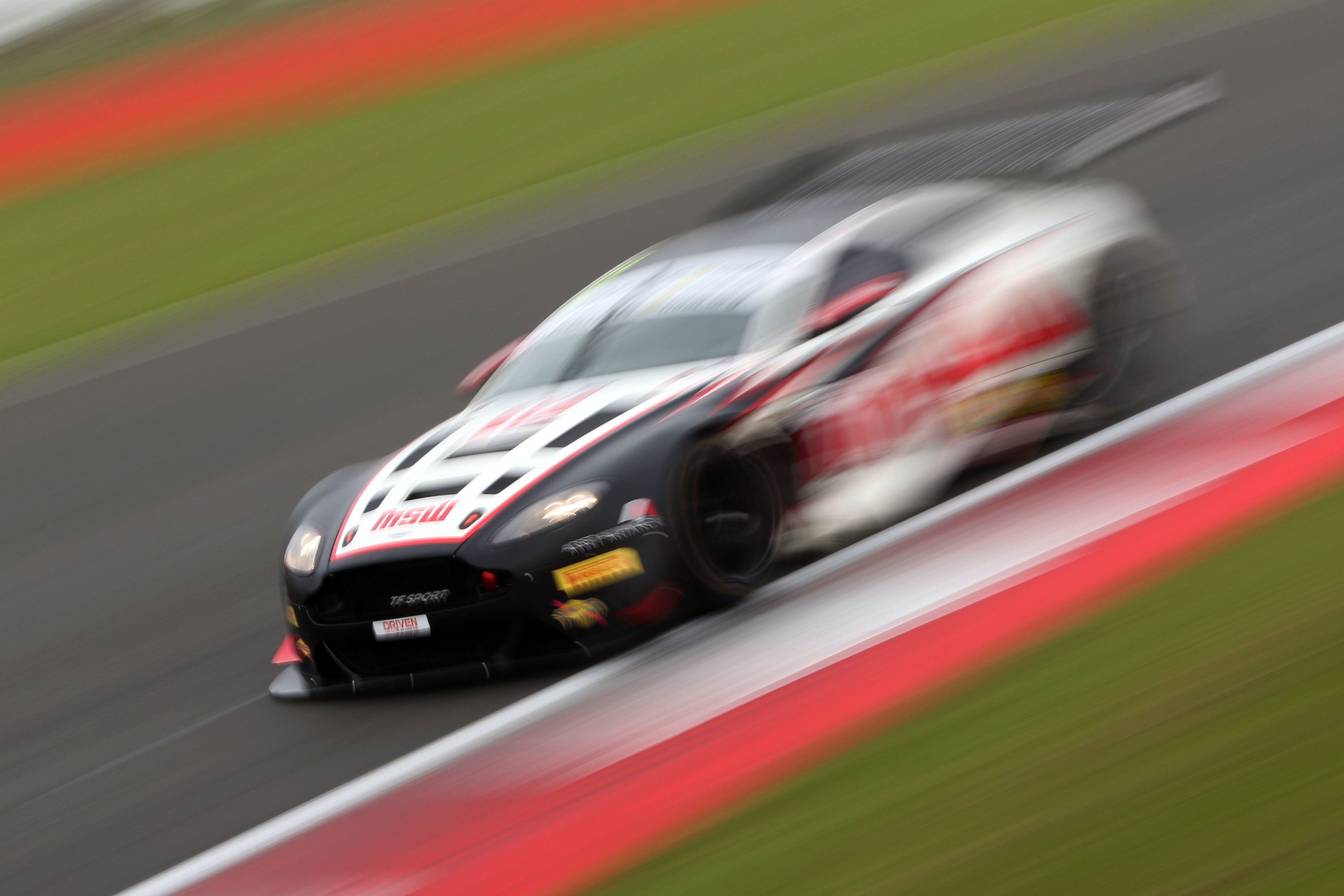 Courier Country British GT contenders Jonny Adam and Sandy Mitchell head towards the business end of the 2016 season at Snetterton with podium plans for different reasons.
Reigning champ Adam is determined to get the title charge of himself and TF Sport teammate Derek Johnston very firmly back on track in their #17 Aston Martin Vantage GT3 after a stutter in their dominant early season form.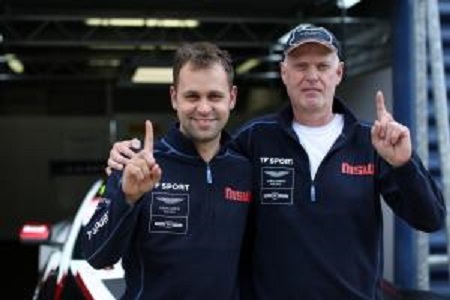 Kirkcaldy's Adam has experienced a hectic spell which has brought finishes at the 24 Hours of both Le Mans and Spa, but the legendary Belgian circuit threw up a major challenge for the outfit at the last British GT round.
An accident for Johnston ahead of qualifying left the TF Sport mechanics with a major repair job, but they rebuilt the Aston in time.
This weekend's Snetterton double-header sets the series up for its finale next month at Donington, with Adam and Johnston still ahead of main rivals Barwell Motorsport in the drivers' and team standings.
Meanwhile, in the GT4 category, Black Bull Ecurie Ecosse young gun Sandy Mitchell is hopeful it'll be third time lucky for himself and teammate Ciaran Haggerty after failing to climb the podium from two pole starts in their McLaren 570S.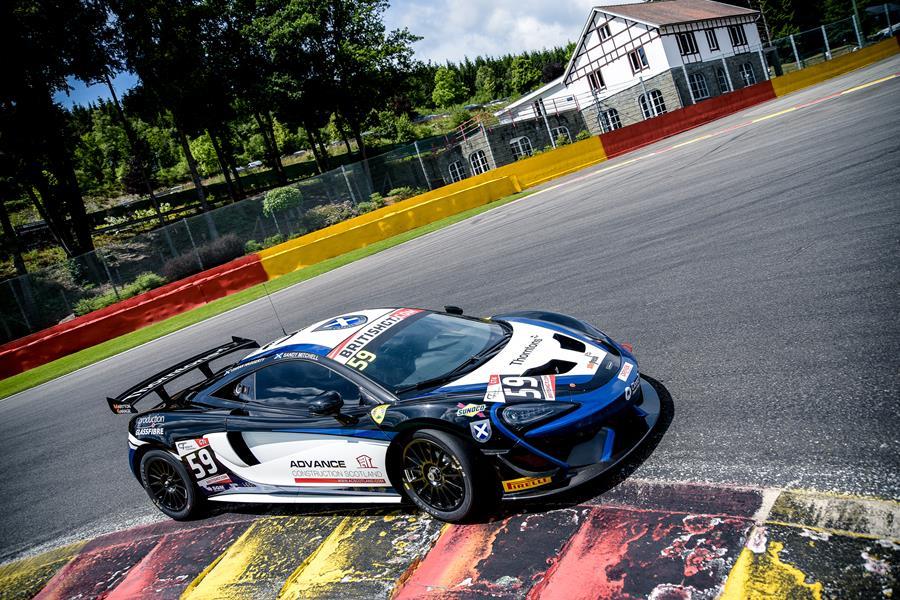 Last time out at Spa the young Scots pairing were on blistering form, with Letham 16-year-old Mitchell building a 20-second lead in the opening half of the two-hour race at the iconic track – including the fastest GT4 lap.
But, just as the Dundee High School starlet was poised to hand the car over to 19-year-old Haggerty, the McLaren car stopped on track with a sensor problem.
"I think we're due a bit of a change in fortune, especially after Spa," said former British karting champ Mitchell.
"We seem to have had just bad luck so far this season, but by the law of averages, it has to change soon."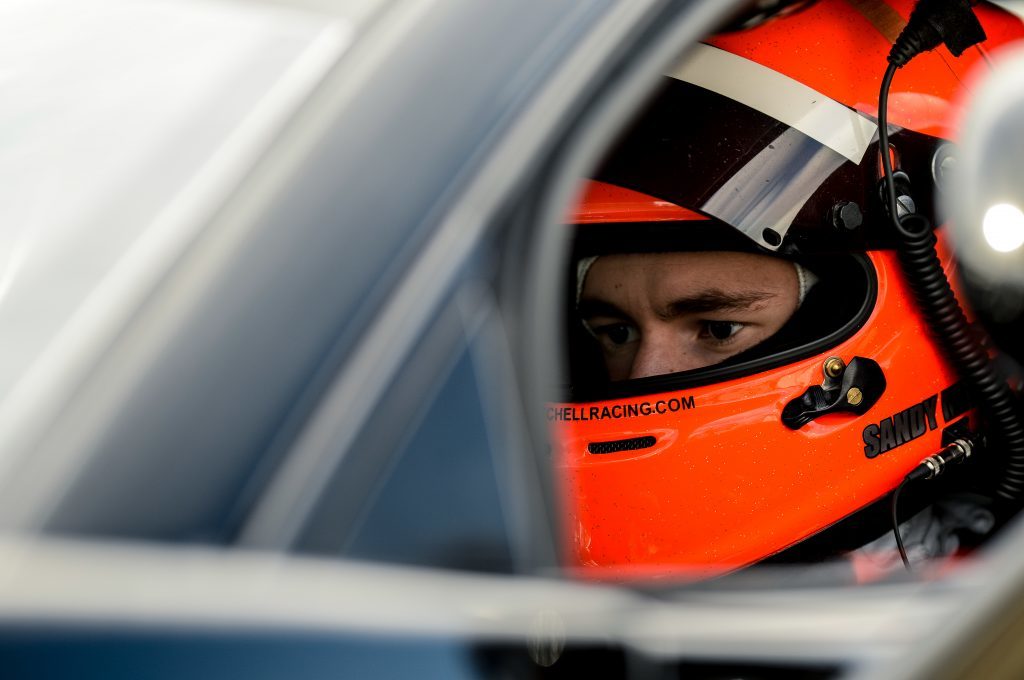 Mitchell, who completed a four-day test in the McLaren at Circuit Paul Ricard in France earlier this month, knows it's only a matter of time before the podium results arrive.
"We've two one-hour races at Snetterton, and hopefully in at least one of them we can get a podium; but a win would be fantastic," he added.
"There's no denying our pace and performances this season have merited one, and that's what we're aiming for."