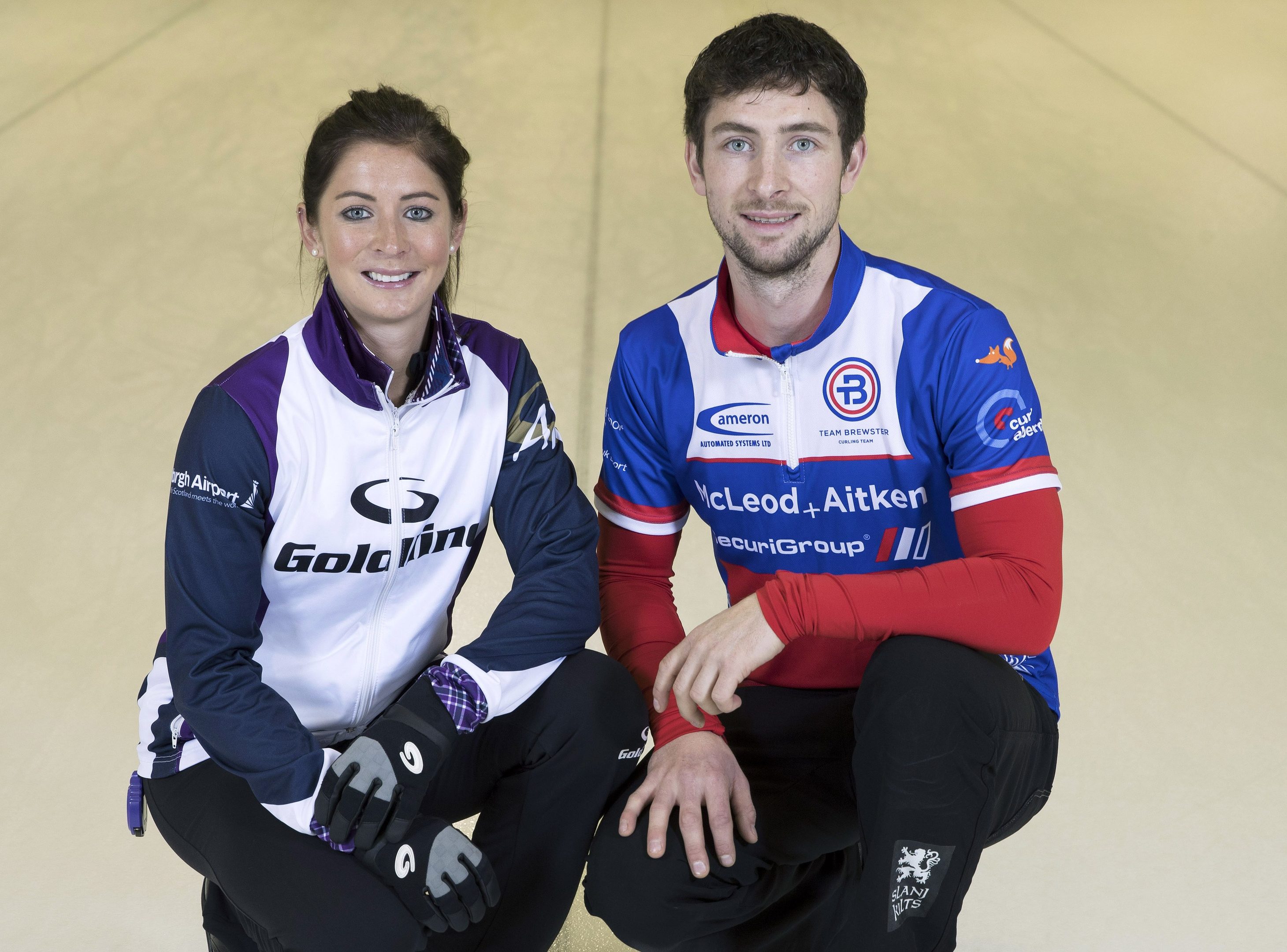 The detail of the curling might be a bit sketchy but Eve and Glen Muirhead have no problem recalling their excitement the last time they were at Braehead for a major championship week.
Dad Gordon was representing Scotland in the World Championships in 2000 and his two eldest children, one 10 and the other 11, travelled west from Highland Perthshire to lend their support.
It will be the other way round next week at the 2016 Le Gruyère AOP European Curling Championships, when Eve skips her rink and Glen plays as part of Team Brewster, but it is unlikely that Gordon will find the same distractions as his daughter did 16 years ago.
"I remember more about the experience than the actual curling," Eve recalled.
"I'm pretty sure I asked Dougie Donnelly for his autograph! He was commentating.
"Braehead is a proper arena and when it's full there's a great atmosphere.
"Although it's at home, the idea is to treat it like any other major championships as far as routines and preparation are concerned.  We'll be staying in a hotel and all our support staff will be with us the same as usual.
"The difference will be that instead of having the odd family member dotted about the stands, like would usually be the case at a Europeans, there will be a much bigger crowd behind us."
The stories of the year 2000 would probably have been retold more frequently around the Muirhead kitchen table had Gordon and his Scotland team been victorious.
"I remember Canada winning," Glen said. "Dad didn't get a medal that time. I wouldn't have forgotten that and he'd certainly have spoken about it since!
"I was 11 and everything is great at that age but it definitely felt like a good arena for curling. It seats 4,000 I think.
"Undoubtedly the interest is there in the sport at the moment and hopefully we can get good numbers to support the championships.
"We're chuffed to get the chance to represent Scotland in Scotland, which is a first for me.
"I've been to the Europeans before but it will be even more special with it being in Scotland. And Braehead as well, after dad playing in the Worlds there."
One of Eve's hopes for the competition, which starts on Saturday and will hopefully conclude for them in the final the following weekend, is that it draws people in from beyond the traditional curling audience.
"The last Winter Olympics were more like an ice hockey crowd than a curling one," she said. "People put their names into a ballot to get tickets so they weren't necessarily curling fans.
"They were there to see top class sport and to chant for the home nation. At tournaments like that, if you're playing a shot against them you know about it.
"If we can get a vibrant atmosphere that would just add to these championships and make it more exciting.
"The last time there was a European Championships in Scotland was in 2009 in Aberdeen. The crowds were good but the sport has grown since then so it will be interesting to see how big they are at Braehead."
At the end of this curling season the teams will be chosen to represent Great Britain in the 2018 Winter Olympics.
Eve and her rink are a virtual certainty to be picked but it's a three-way fight for the men.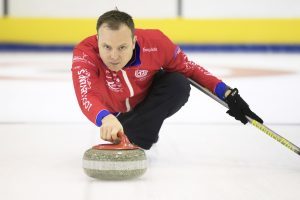 David Murdoch's rink were silver medallists in Sochi and Glen's brother, Thomas, is part of an up-and-coming young Perth-based Team Smith which is starting to make its mark at world level.
But, by winning the play-downs in Perth to make it into the Europeans, Team Brewster have currently got the ball at their feet.
"The European play-downs are the first big goal of the season," Glen said. "We managed to win those.
"When you look at the last few seasons, the three teams are relatively level.
"Team Smith won the Euro play-offs last season and we won the Scottish Championships back in February.
"They like to decide who will be going to the Olympics well in advance – as in the summer.
"That limits what you can do between now and then.
"It's in our hands. We've put ourselves in a good position and it's up to us to maintain that. It won't be easy. You need to keep putting the effort in."
The last Olympic selection for the men was a bit of a mess, with David Murdoch being stitched on to an existing team (Tom Brewster's) and ultimately replacing Brewster as skip.
Glen believes it will be much cleaner this time around and that the three rinks all have an equal shot at getting to Pyeongchang.
"Absolutely," he said. "Previously, individuals have been cherry-picked but it has been proven that doesn't necessarily make the best team.
"It's very much a team-orientated system this time.
"You've got your three teams and it will be a process to see which one of us goes.
"To know the process is so important. We can set our goals. We know what we have to achieve.
"We'll either be going or we won't. It won't be individuals getting cherry-picked from different rinks.
"In terms of team dynamics and preparations for an event like an Olympics, that would be tough.
"The major events are going to be ranked up there and how you get on in the tour events will also come into play. We've put ourselves in a strong position. We get first go.
"If we continue as we are I'm confident we'll put ourselves in a good spot.
"There are no prizes for who you are. You earn your rights and you get your prize.
"This time next year the team going to the Europeans will be the team going to the Olympics."
Glen is hoping that the fire in Brewster's belly after his Sochi experience will be to their advantage.
"Part of my decision to play with Tom was directly related to that," he said.
"Tom was hard done by. He lost two world finals to two good teams. He's as a good as anybody in the country as far as I'm concerned.
"He's up there and there's absolutely no doubt he's got the desire and determination get to the Olympics which he hasn't done as a player. That's a big thing."