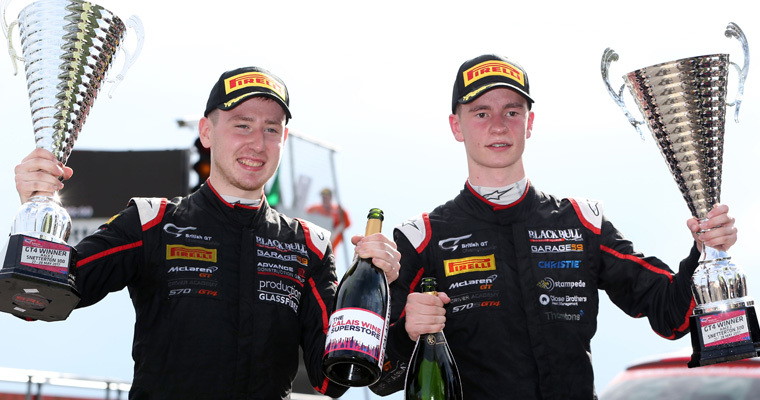 Courier Country's Jonny Adam and Sandy Mitchell shone at Snetterton in the latest round of a thrill-a-minute 2017 British GT Championship.
In the GT3 category, defending champion Adam penned another entry in the history books by becoming the winningest driver of the premier class with a race two victory in the TF Sport Aston Martin Vantage.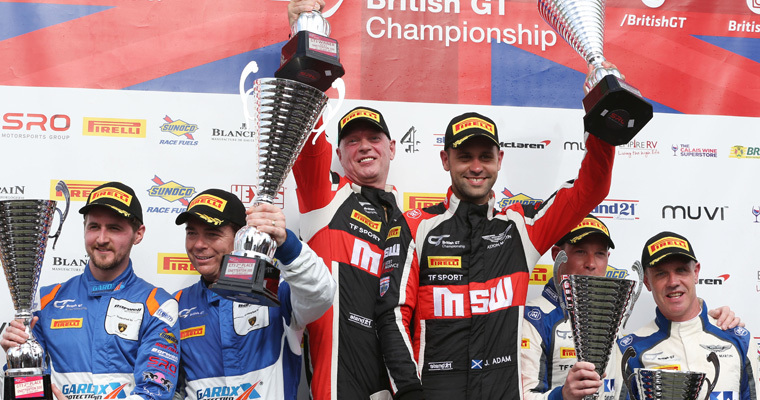 Meanwhile, Angus teenager Mitchell and teammate Ciaran Haggerty ignited their championship challenge after the Forfar 17-year-old pulled off the move of the day to set up the GT4 class race two win in their Black Bull Garage 59 McLaren 570S.
Fifer Adam and co-driver Derek Johnston capitalised on a drive-through penalty handed to the Lamborghini Huracan of Barwell Motorsport to deprive championship leaders John Minshaw and Phil Keen of a winning double.
With eleven GT3 wins now under his race boots, Adam said: ""At last! The record's been a long time coming.
"All of my victories have been in Astons – nine in this baby, the V12 Vantage, and two in the DBRS9 is a nice personal achievement, but we're focused on the championship and desperately trying to claw points back against Barwell."
For Mitchell it was a return to the top step at the Norfolk track where he last year became the youngest winner in British GT history aged just 16 years and 169 days.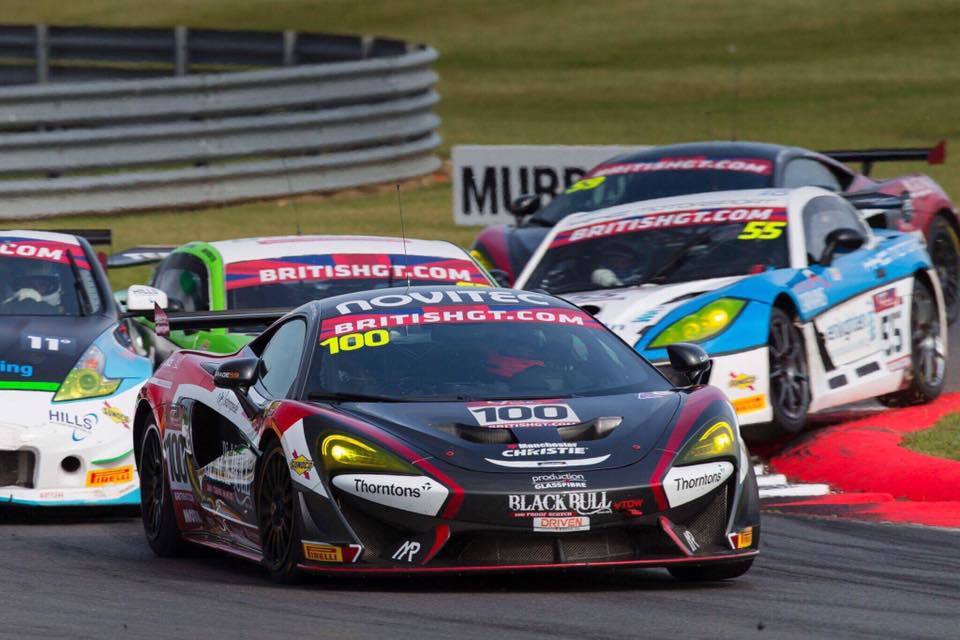 The delighted Dundee High youngster, whose track time is being fitted around a busy school exams schedule, said: "That was equally as good, if not better than my first win here last season.
"After the pitstops I came out in P4 and had to make a few moves before the safety car appeared."
Mitchell's win was built on quickfire moves against Ginetta rivals Alex Reed and Will Tregurtha as a live television audience soaked up the action in the Snetterton sunshine.
"It was all about managing the traffic after that – I probably did more overtaking in that stint than any other," he added.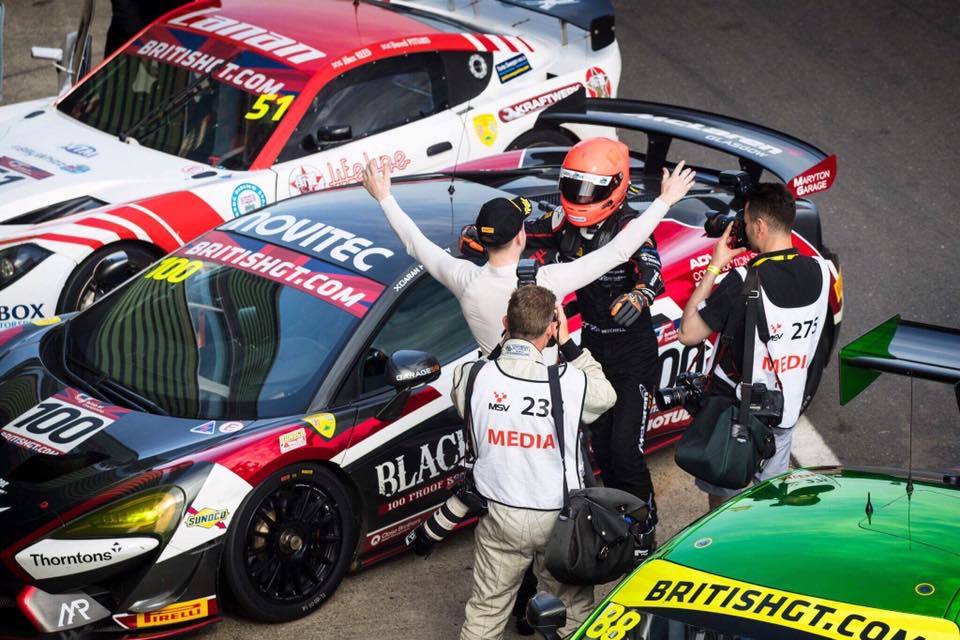 After enduring a torrid opening round at Oulton Park, where the young Scots pairing dominated but headed home empty handed, then bouncing back with a Rockingham podium, Mitchell and Haggerty have now title rivals firmly in their sights.
"Will was unlucky when trying to get back past me, but his DNF helps us in the championship," said Mitchell.
Championship action resumes on June 10/11 with the blue-riband three-hour Silverstone 500.